NAILED IT: Why You Should Visit Feelia JAPAN Quality Nail and Eyelash Salon
NAILED IT: Why You Should Visit Feelia JAPAN Quality Nail and Eyelash Salon
Primer  got  an opportunity to interview Feelia JAPAN quality Nail & eyelash salon in Makati Central Square!
Feelia JAPAN quality Nail and Eyelash salon/IMAGE from Philippine Primer
THE JAPANESE NAIL ART 
As you all know, Japan has been one of the pillars when it comes to beauty and fashion. It's no secret that the Japanese people in the beauty community are obsessed with providing the highest quality of services through their craftsmanship.
This year, Feelia has opened its door to welcome everyone. They want everybody to experience Japanese art through nails and eyelashes. "We want Japanese people, as well as Filipino men and women to enjoy and to appreciate nail art even more," said Mr. Suzuki, Feelia's store manager.
IMAGE from Philippine Primer
At Feelia, you can choose from their wide array of nail art designs—which they import from Japan—at a reasonable price. But if you find yourself overwhelmed and can't decide which one to choose, Mr. Suzuki will be honored to help you end your dilemma.
Though the salon is relatively new, Feelia is now offering home and business trip services to their customers, old and new alike. You can book a schedule and have your nail salon experience, anytime, anywhere.
IMAGE from Philippine Primer
Currently, the team is planning to introduce more fashionable gel while implementing a great promotion.
EXCLUSIVE DEALS: ONE TIME ONLY!
Philippine Primer readers shall enjoy this limited promo. This is a special offer for primer readers.
Feelia will offer Gel nails + 10 stones for only Php 1000.
Feelia will offer Men nail care + Gel at Php 500.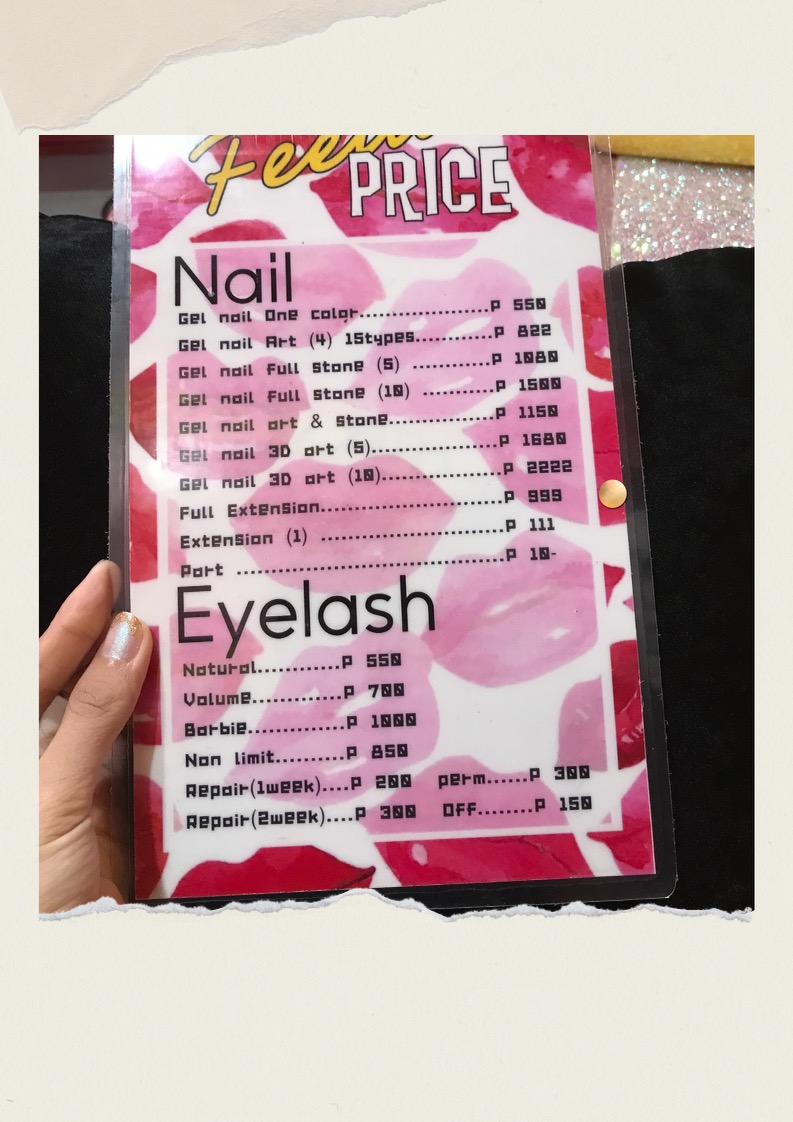 IMAGE from Philippine Primer
GENERAL INFORMATION 
Address: 2nd floor, Makati Central Square, Chino Roces Ave, Legazpi Village, Makati
Contact: 0927-120-5951
Email Address: feelia.1111@gmail.com
Facebook: @FeeliaJAPANquality3Dnail.eyelash
---
Written by Cedie Salido