Nail Spa
Nail Spa
Nail Spa has the elements of an ideal urban retreat: modern interiors, cool air-conditioning, great music, mood lighting, loads of glossies and couches that beg you to just sink in. The nail care services range from express to bliss, from the 10-minute quick change polish to a 2-1/2 hour luxurious treatment with scrub, reflexology, cleaning & paraffin wax dip.
The highly-recommended signature treatment is the Bliss Hands & Feet. Total price is P1,595.
Among the nail polish brands they urrently use are Chanel, YSL, Dior, Deborah Lippmann, Illamasqua, OPI, Essie, Zoya and Orly.
They also also offer massage, reflexology, foot spa, and paraffin wax dip for the hands & feet. Clients can also have toe & leg wax and eyebrow threading.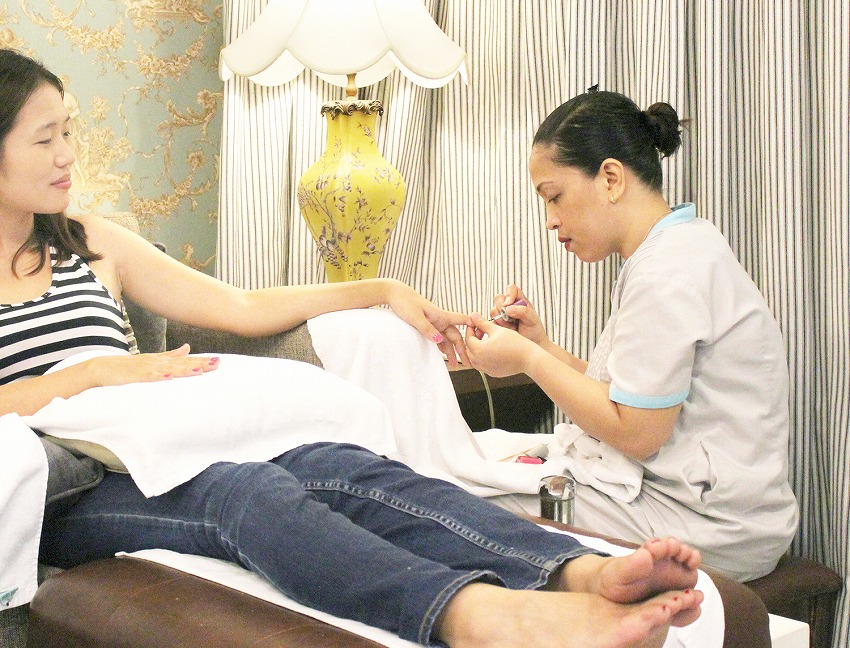 There is a nail salon in almost every corner of the street but clients book an appointment for their services because at Nail Spa they are assured of clean, disinfected tools and careful attention to their nails during the cleaning process.
The VIP Rooms can be booked by clients who avail of the Bliss Hands & Feet treatment.
It is  recommended that clients call for appointment so that they are assured of 2 nail technicians (one for the hands and another one for the feet) who will attend to them at their preferred schedule.
ADDRESS:
Shangri-la Plaza Mall, 5th Level EDSA cor Shaw Blvd Mandaluyong City, Metro Manila
TEL:
(02) 687-7011, 687-4991