Marina Bay Spa in Pasay City: Oasis of Infinite Beauty and Indulgence
Marina Bay Spa in Pasay City: Oasis of Infinite Beauty and Indulgence
Updated as of March 11, 2020
As waves persistently hit the bay, making its way to Manila is an oasis of beauty and indulgence that took the form of Marina Bay, a new one-stop spa and lifestyle club for the people of the metro who seek to feel pampered and rejuvenated.
Opened on September 21, 2017, Marina Bay Spa and Lifestyle Club offers plenty of spa services and exclusive recreational facilities that take inspiration from the calming ocean within view.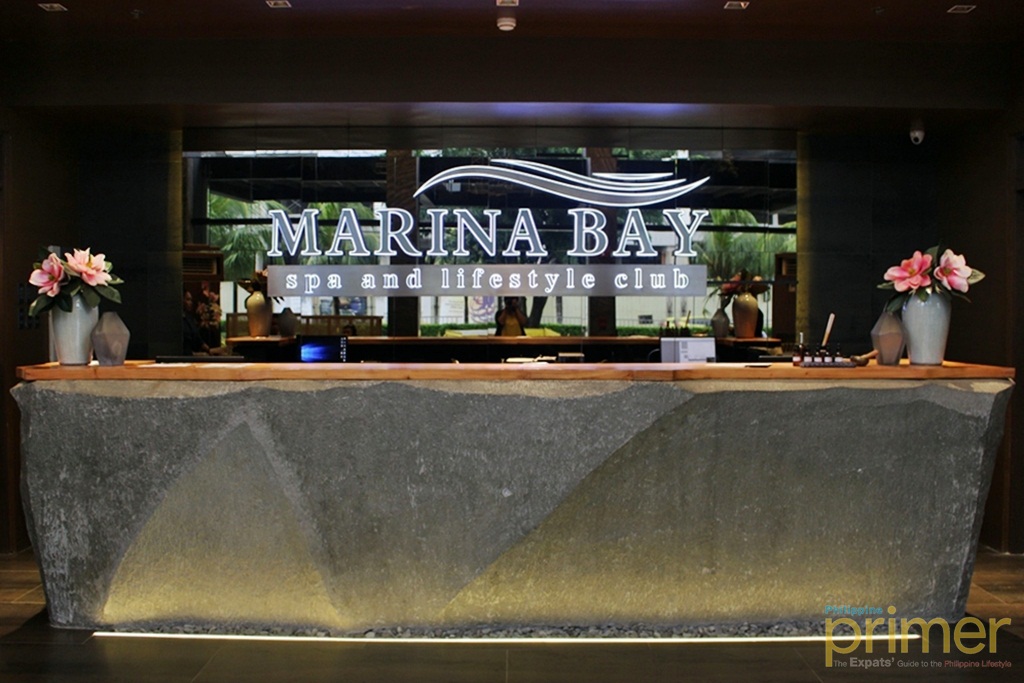 Marina Bay Spa and Lifestyle Club is holding its grand opening on September 21.
Aptly located at the Seaside Boulevard with a clear view of Manila Bay, the place boasts of new and modern facilities where people can enjoy a mix of traditional Eastern and modern Western methods for healing and relaxation.
From here on, let Philippine Primer take you on a tour of the facilities of Marina Bay Spa and Lifestyle Club.
If you come inside Marina Bay to be pampered, you will be taken first to the cabin area (separate for men and women), which holds the treatment rooms, the body works room, hot stone room, cold and hot tubs, sauna, wet steam, shower room, and locker area.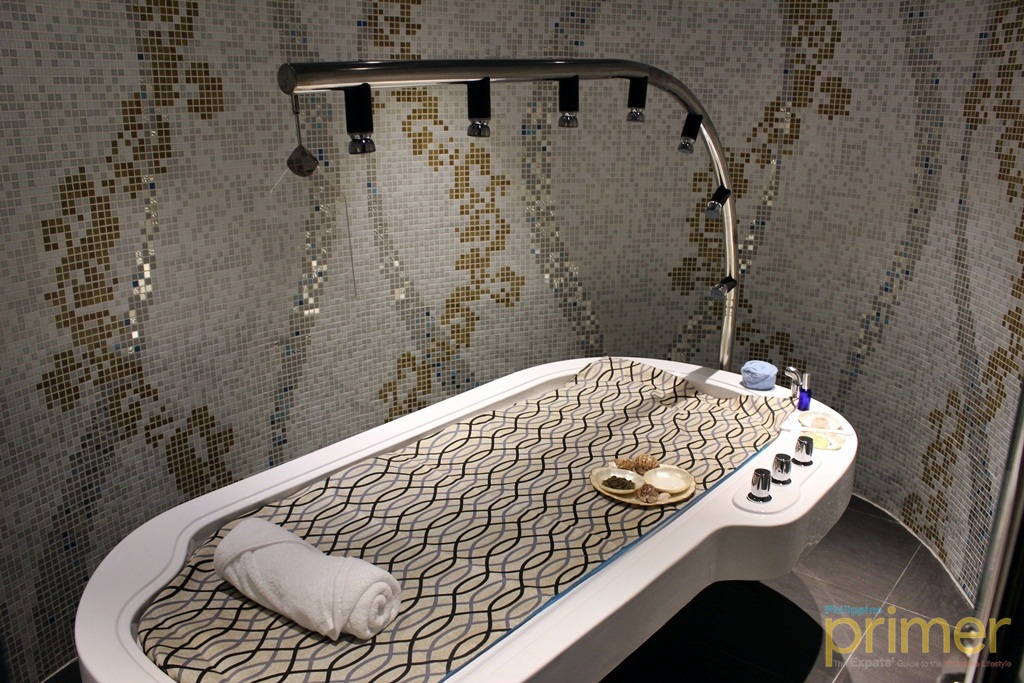 BODY WORKS ROOM. For treatments like the body scrub.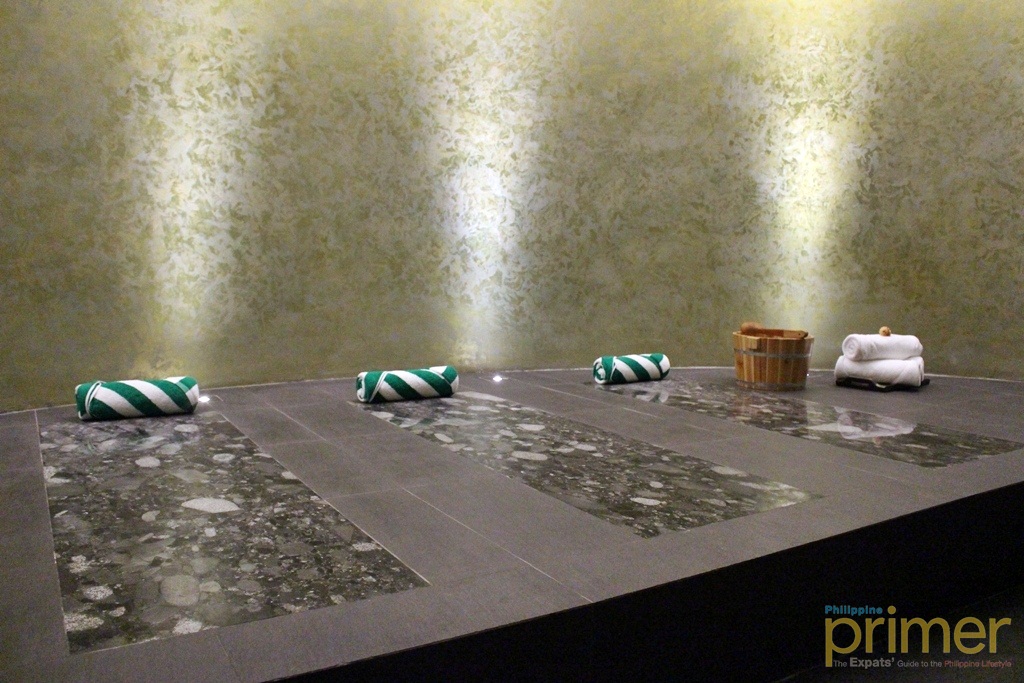 HOT STONE SPA. Lie down on a heated floor before your cold or hot bath.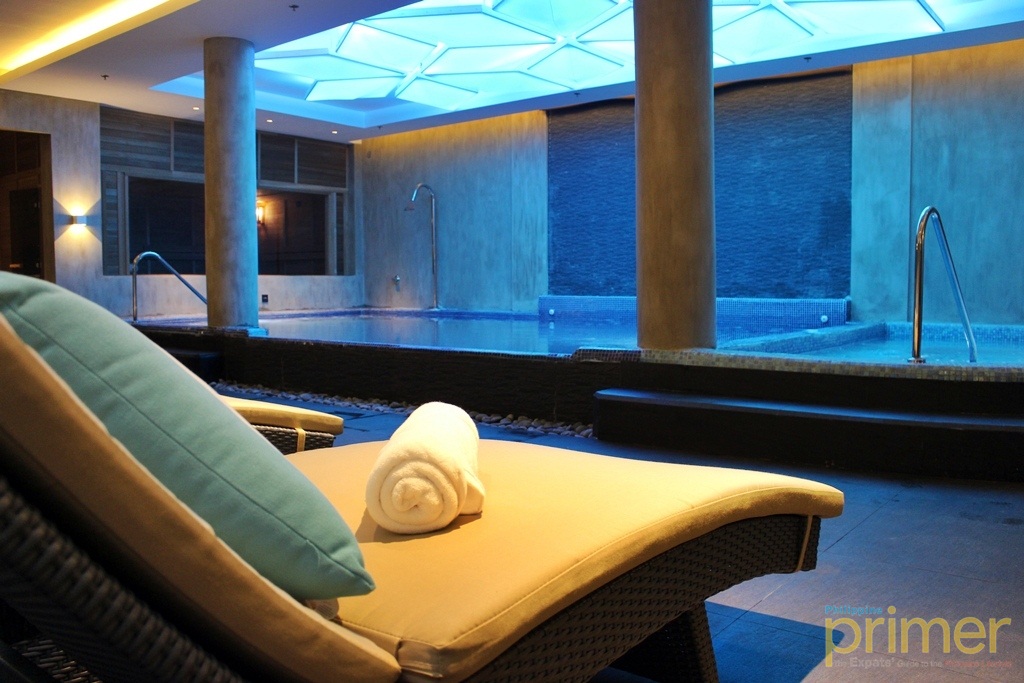 HOT AND COLD TUBS. Feel your energy come alive as you dip into the water.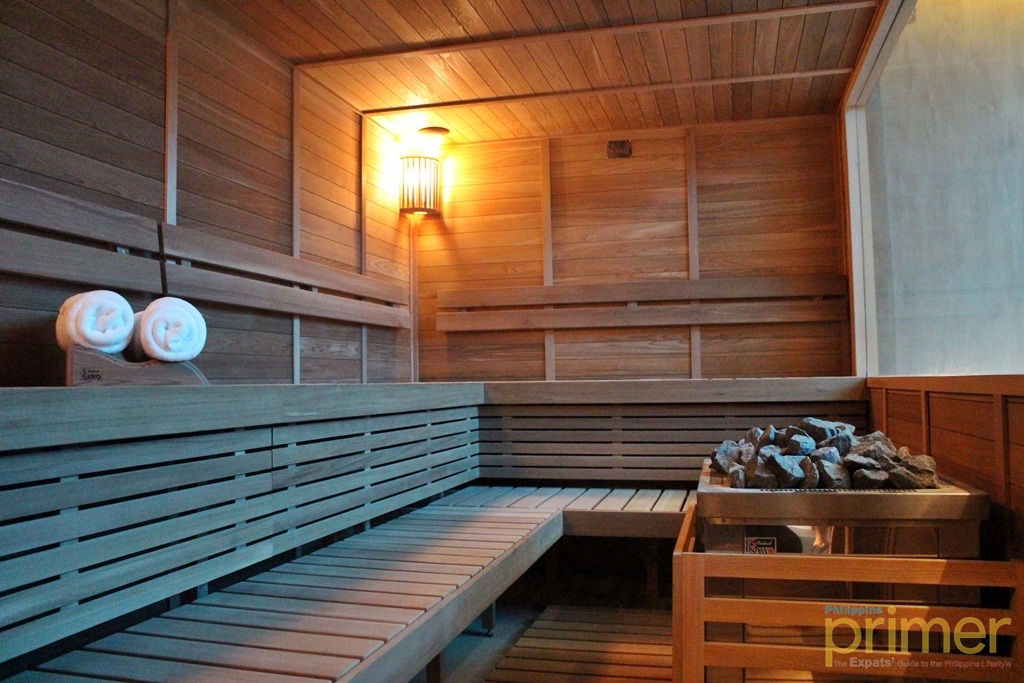 SAUNA. Ease your tension let your muscles unwind in a traditional sauna room.
One of the best treatments of Marina Bay, the Holistic Four Hand Massage is a luxurious ritual that you must allow yourself to wallow in.
Two therapists perform a four-handed synchronized massage, which works somewhat like hypnosis to the mind. You'll just find yourself slowly drifting away.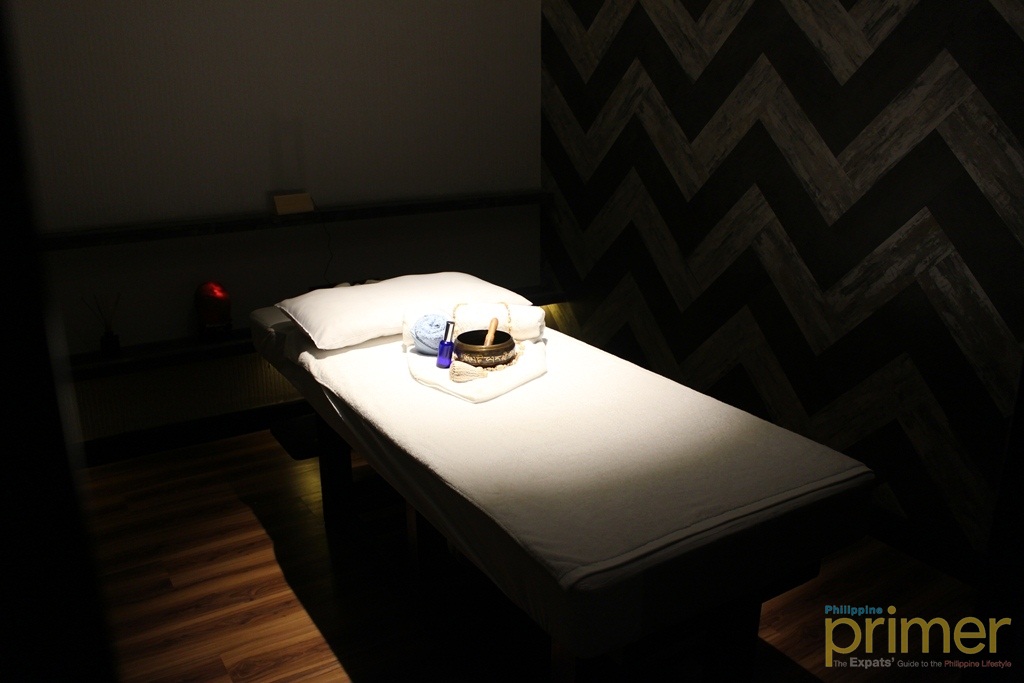 TREATMENT ROOM. Where you can experience different massage remedies.
If you come for foot reflexology and other foot treatments, you will be taken to the deck area on the other side of Marina Bay. The Marina Signature Reflexology is one to experience here.
While the whole ritual is focused on your feet and legs, the treatment, which applies techniques of the ancient Chinese culture, will make you feel the healing power all throughout your body.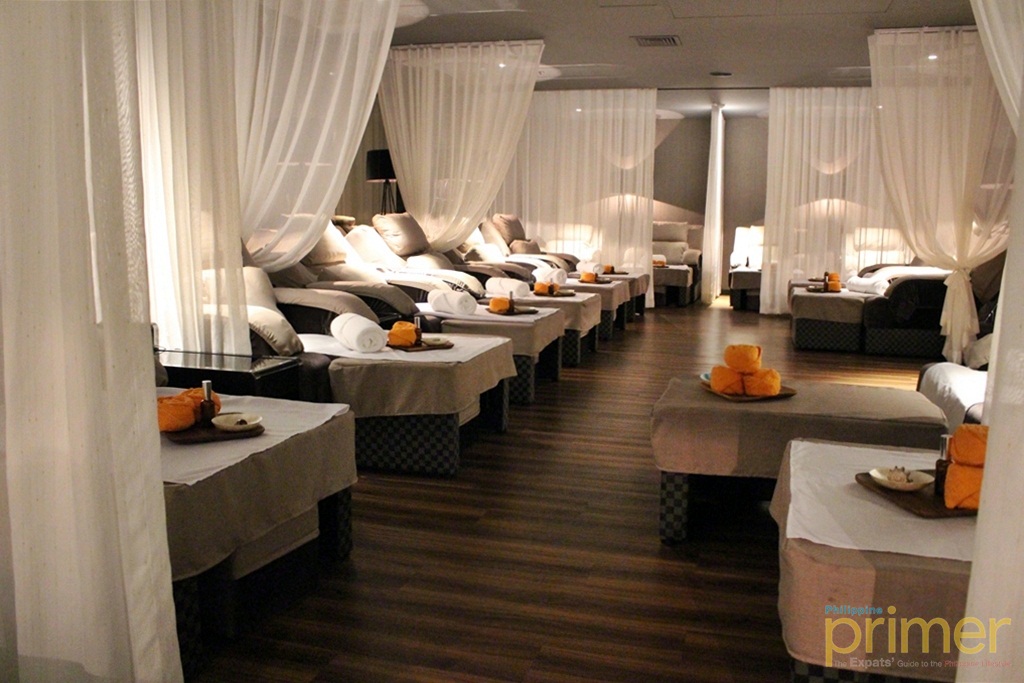 DECK AREA. Where you can revel in foot and nail treatments.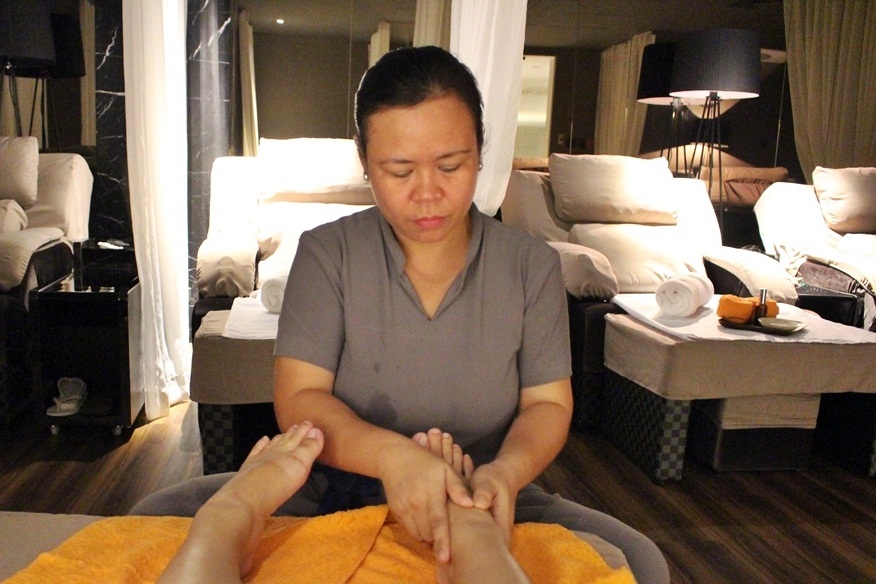 The Marina Signature Reflexology is a treatment you must allow yourself.
On the same side as the deck area, you can find the conference rooms and, deeper inside the hallway, the fitness gym.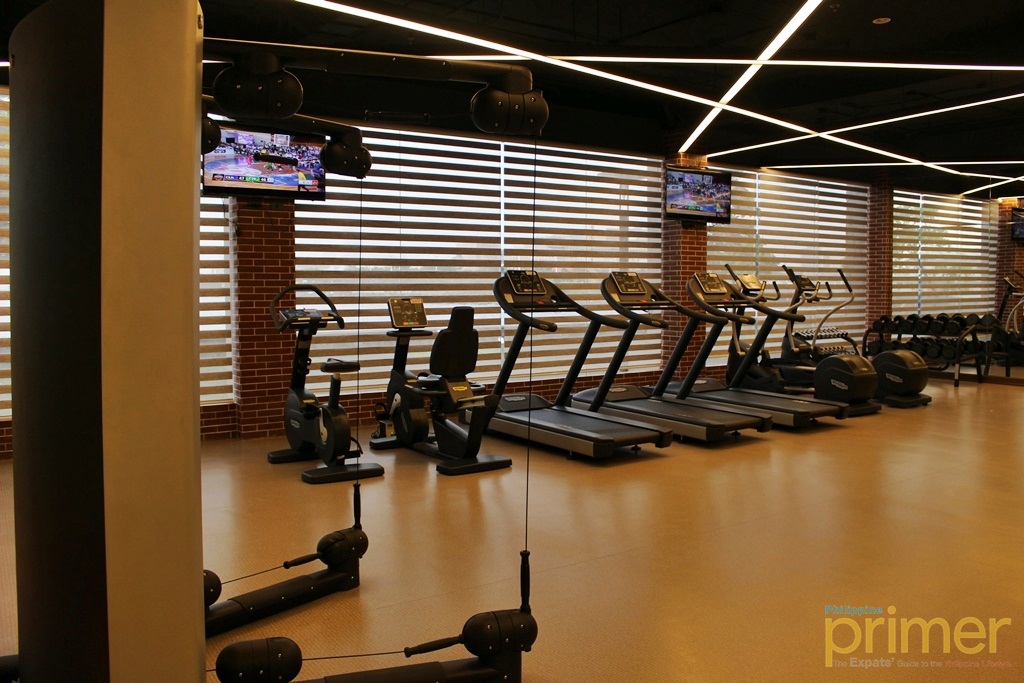 FITNESS GYM. Work out while overlooking Manila Bay.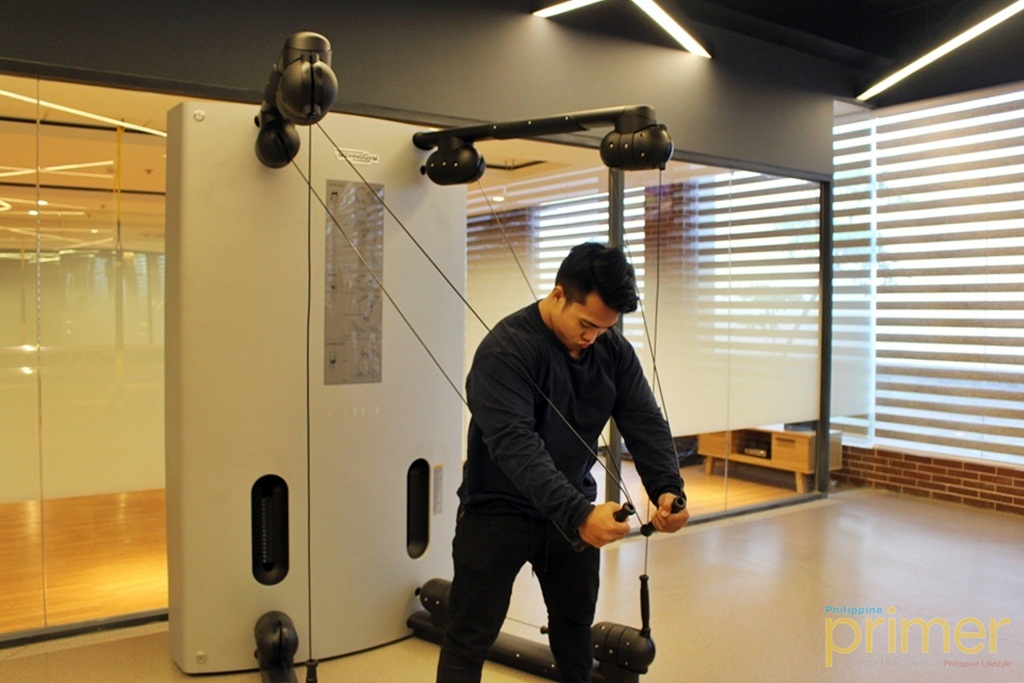 Marina Bay is fully equipped with Technogym machines.
After you finish your treatment, you might head for the dining area where you can enjoy a sumptuous buffet to fill your tummy with good food or just have a warm cup of coffee or tea. Or, you might be drawn to the ambient relaxing lounge where you can just slump into one of the adjustable lounge chairs or take a nap.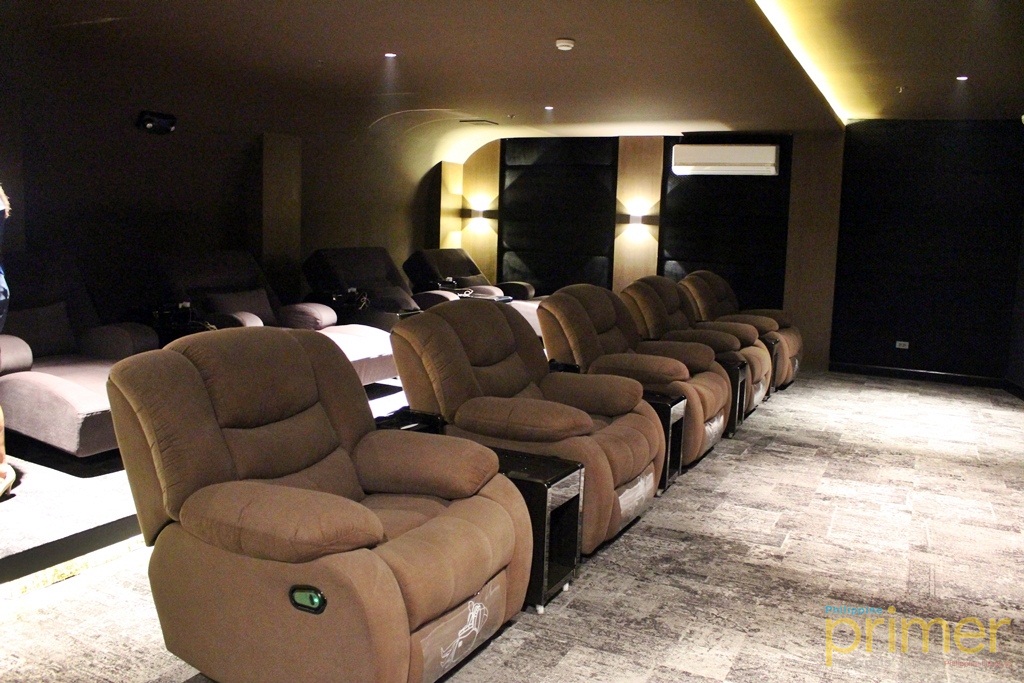 RELAXING LOUNGE. Don't be afraid to let time pass here.
If you go up the stairs, you will find the entertainment hall where you can have some drinks at the bar, play pool, sing with friends in one of the KTV rooms, or play poker.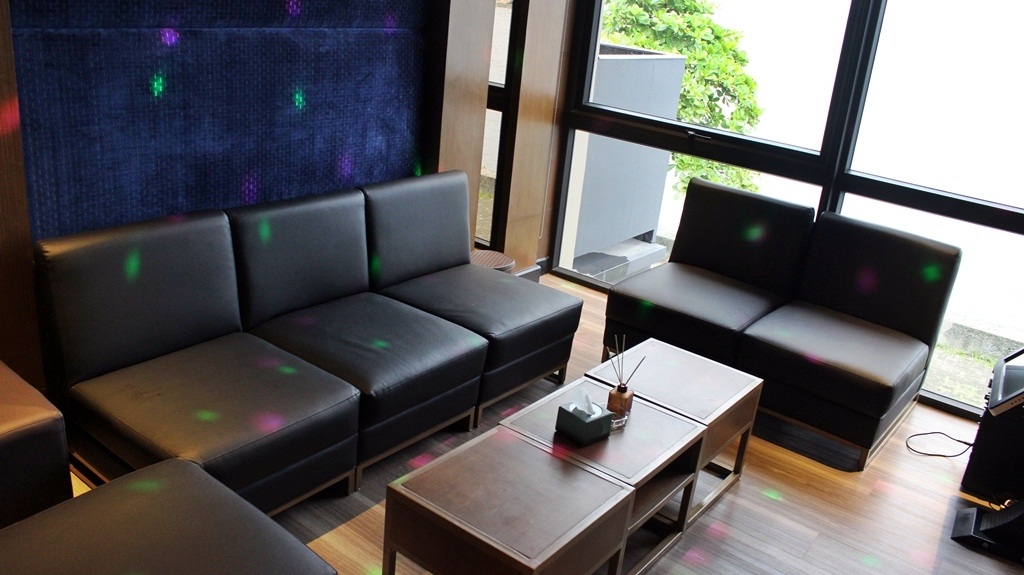 KTV ROOM. Take up to six friends with you!
Passing by the entertainment hall, you will find the door that leads to the outdoor facilities—a sunset view deck, an infinity pool, and a sunset bar, where you can end your day with a magnificent view of the sun slowly dipping into the horizon.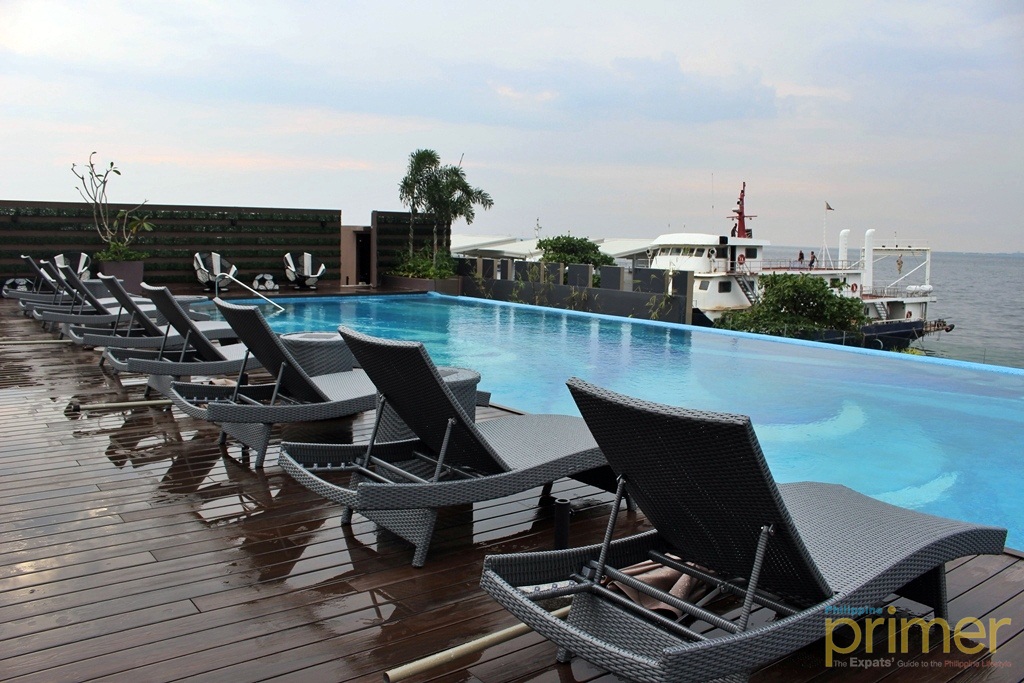 INFINITY POOL. Members may choose to have their massage done at the sunset view deck.
Membership at Manila Bay Spa and Lifestyle Club can let you enjoy all of these. Marina Bay offers three kinds of membership: Pearl Membership (Php 90,000), which gives you Php 15,000 worth of vouchers and is valid for one year; Shell Membership (Php 60,000), which includes Php 7,500 worth of vouchers and is valid for six months; and Coral Membership (corporate membership, Php 270,00), which includes Php 45,000 worth of vouchers and is valid for one year.
While the spa services can be availed of by non-members, members get free access to facilities like the relaxing lounge, hot stone spa, cold and hot bath, sauna and steam rooms, fitness gym, and the infinity pool.
How to get here
From Makati Ave., follow Paseo de Roxas and Buendia Ave. going to EDSA then turn right. Head to Diosdado Macapagal Blvd., and make a left turn to Seaside Blvd.  going to your destination
General Information
Address: Esplanade Seaside Terminal, Seaside Blvd., Mall of Asia Complex, Pasay City
Contact: 02-8834-1888 / 0977-831-2888 / 0920-976-8888
Business Hours: 11 a.m. to 12 a.m. (Mon to Thu); 11 a.m. to 2 a.m. (Fri to Sun)
Email: marketing@marinabayspa.com
Website: marinabayspa.com
Facebook: facebook.com/marinabayspa
---
This first appeared in Philippine Primer Japanese magazine February 2020 issue and English magazine March 2020 issue.
Written by Rizelle "Rei" Leaño

You might also like...