Lush: Fresh Handmade Cosmetics
Lush: Fresh Handmade Cosmetics
Updated as of March 18, 2021
Lush Cosmetics has been the world leader in natural, organic, and cruelty-free products since 1995. Founded by trichologist Mark Constantine and beauty therapist Liz Weir, Lush has become sensational with their bath bombs and naked products, making customers and users use less trash. Headquartered in Poole, Dorset, United Kingdom, Lush has over a thousand branches worldwide.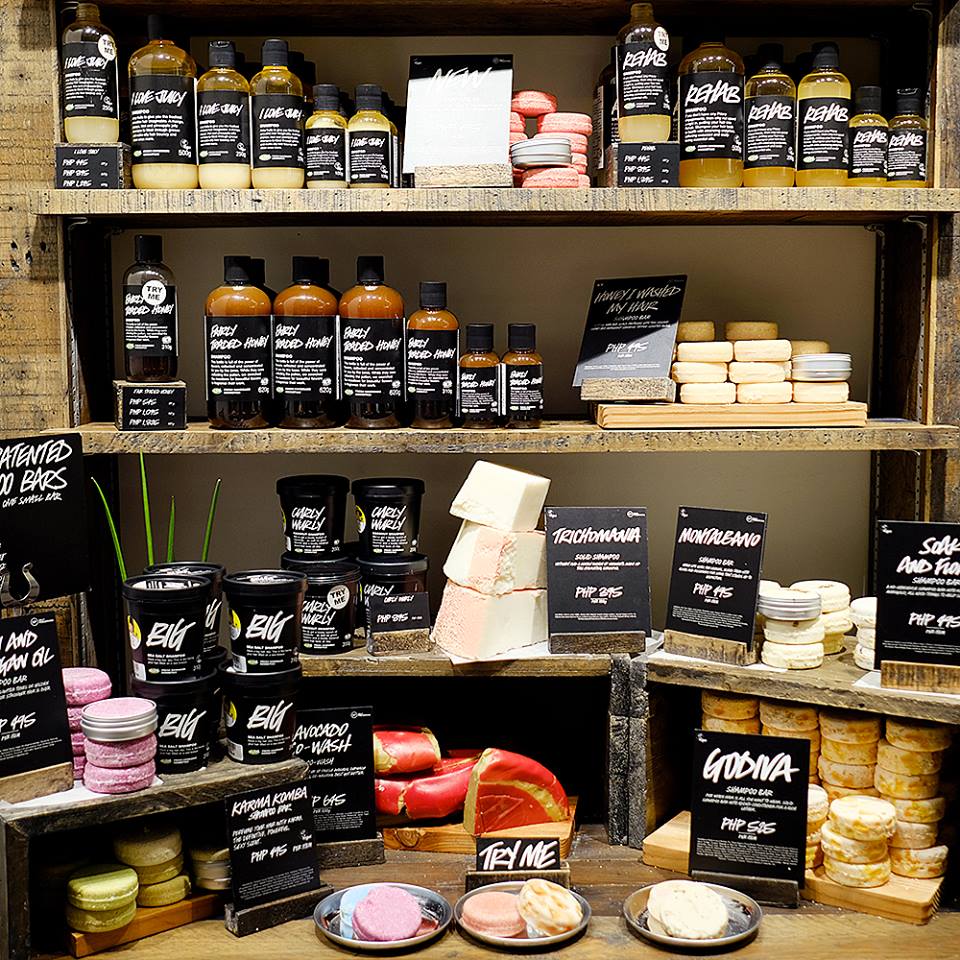 Find the ones with the black labeling and that is Lush Cosmetics
They took the world by storm by releasing quirky bath bombs, from big ones to small ones. As of today, they have over a hundred of products to choose from, ranging from shampoo bars to body washes, lotions, lip scrubs, and more. Lush products can be found in most malls here in the Philippines, drawing in customers by the scent of their soaps.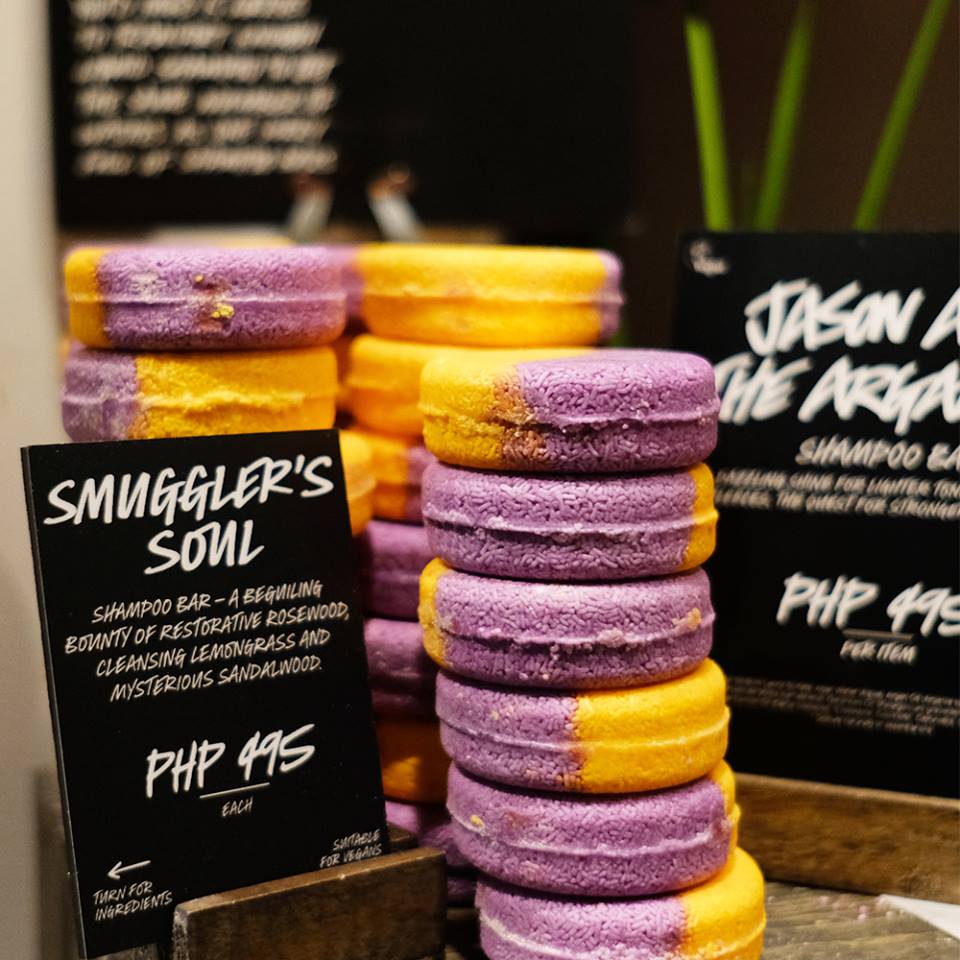 Smuggler's Soul, Shampoo Bar (Php 495)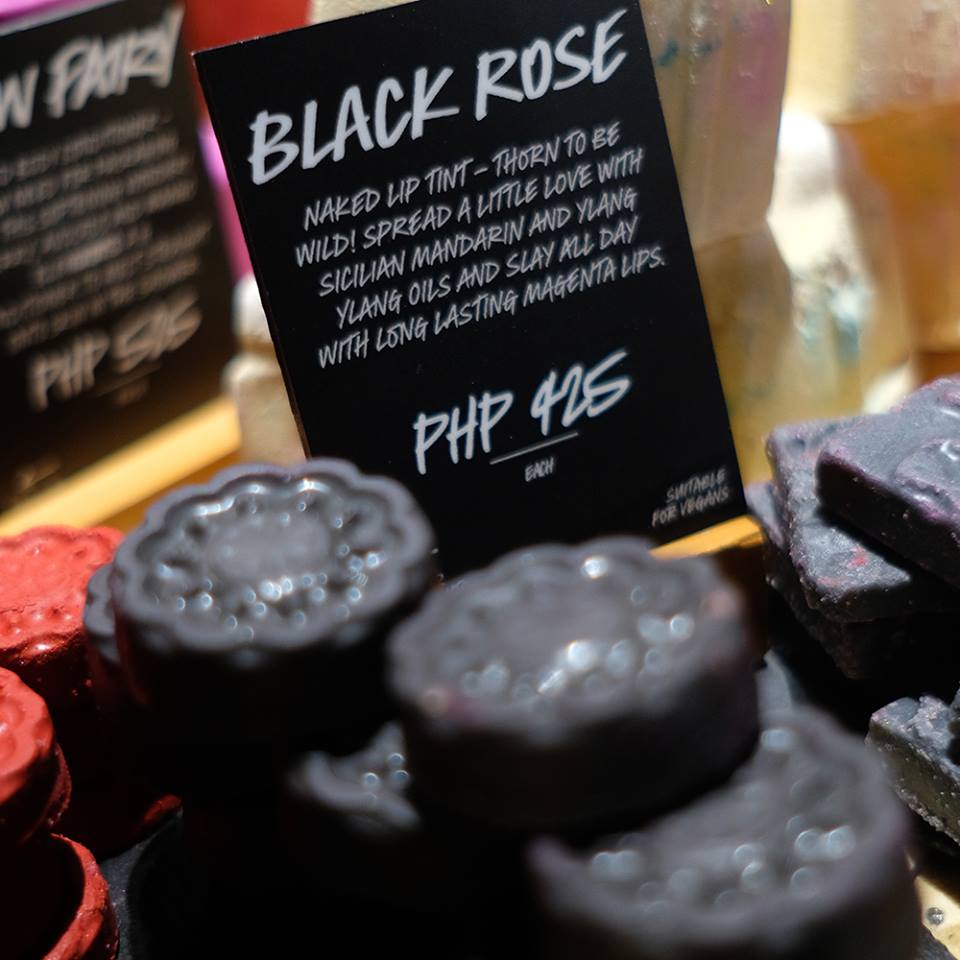 Black Rose Lip Tint (Php 425)
In the United States and Canada, the makers of the soaps are placed on the product label. Everything is checked to ensure they give out nothing but the highest of quality. Some of their products include shampoo bars such as the Smuggler's Soul that cleanses every hair strand. It's easy to use despite it looking like a bar of soap.
They also have cruelty free make-up such as the Black Rose Lip Tint that has a magenta hue to it when applied.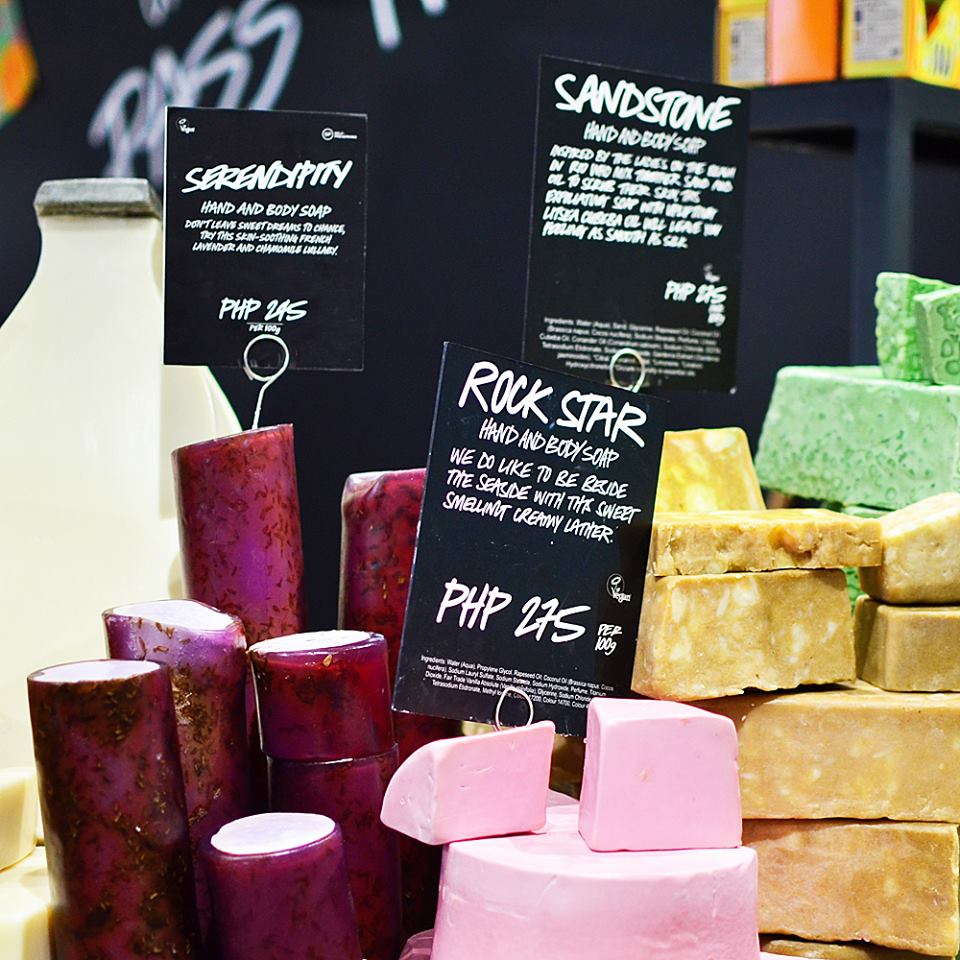 The best thing about Lush Cosmetics is that anyone can use them. A wide variety of unpacked and naked soaps are found in Lush PH stores to reduce sending excess packaging to the landfills.
Lush is available in places such as Glorietta and Greenbelt. For more information and inquiries you may contact them through their facebook page (https://www.facebook.com/LushPhilippines).
---
Images source: Lush Philippines Facebook Page