Laneige: Inspired by the immaculate beauty and purity of snow
Laneige: Inspired by the immaculate beauty and purity of snow
A brand that aims to help women achieve clear, radiant skin like snow. Laneige is a flagship brand of Amore Pacific, the no.1 cosmetics group in Korea, and a brand committed to change women's lives by their innovative products.
The brand first launched in 1994, promoting natural everyday face for women. They later expanded across China and Hong Kong in 2002, with still influencing their core values of beauty. Moving forward, they've released a makeup stand and a makeup line for Asian women.
Toda, they're creating products that will wow you. Through out the years, their definition of beauty has evolved sharing the confidence that they clients needs. Their Laneige Water is outstanding, from transforming water, which is the source of life into a majestic source of moisture and energy. A chance to have bright, lively, and radiant skin as it also transforms your life.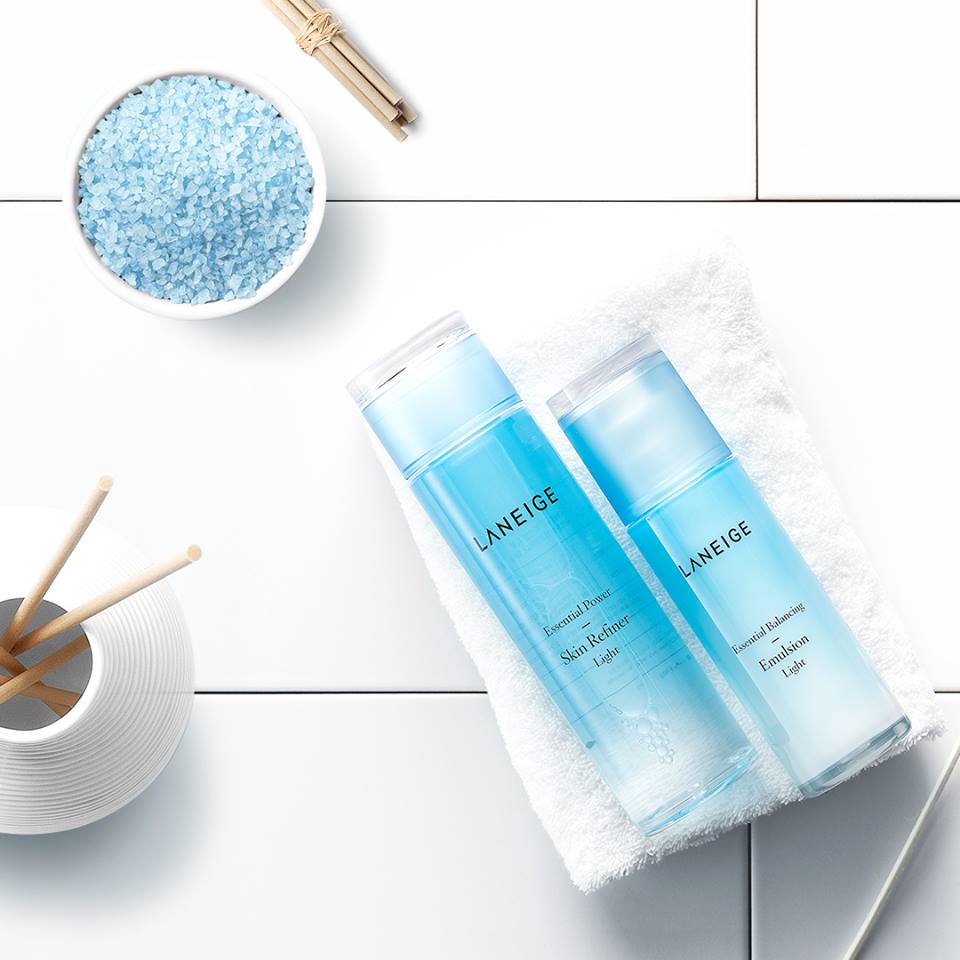 Essential Power Skin Refiner (Php 1300) and Essential Balancing Emulsion (Php 1500)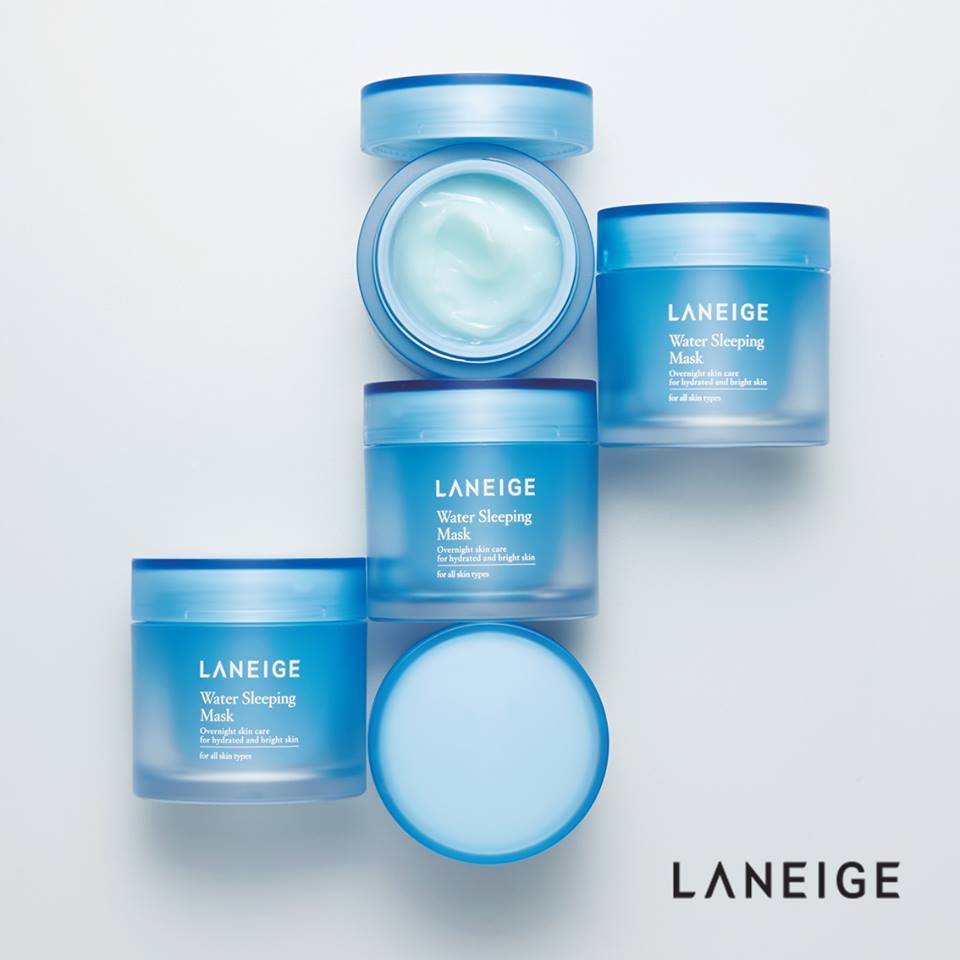 Water Sleeping Mask (Php 1400)
The brand soon gets recognized and as some of you might have notice Laneige being a successful international brand have made it to televisions shows and series all over the world especially from their origin, Korea. With around 20 years of research on the interaction between water and skin, Laneige discovered that water is an important foundation in moisturizing.
They have also created a makeup line that includes, compact powders, BB and CC creams and their unique products includes their two toned lipstick mostly seen on celebrities using them. If you've noticed Korean skin is different in terms of other nationalities, some of them tend to be more nourished or as some calls it 'dewy' effects.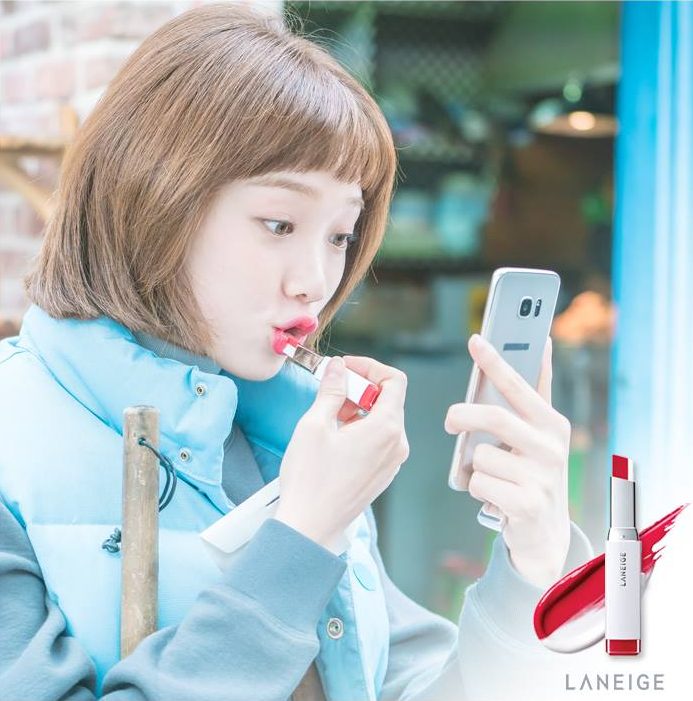 Korean Actress, Lee Sung-kyung endorsing Two Tone Lip Bar in Milk Blurring (Php 1200)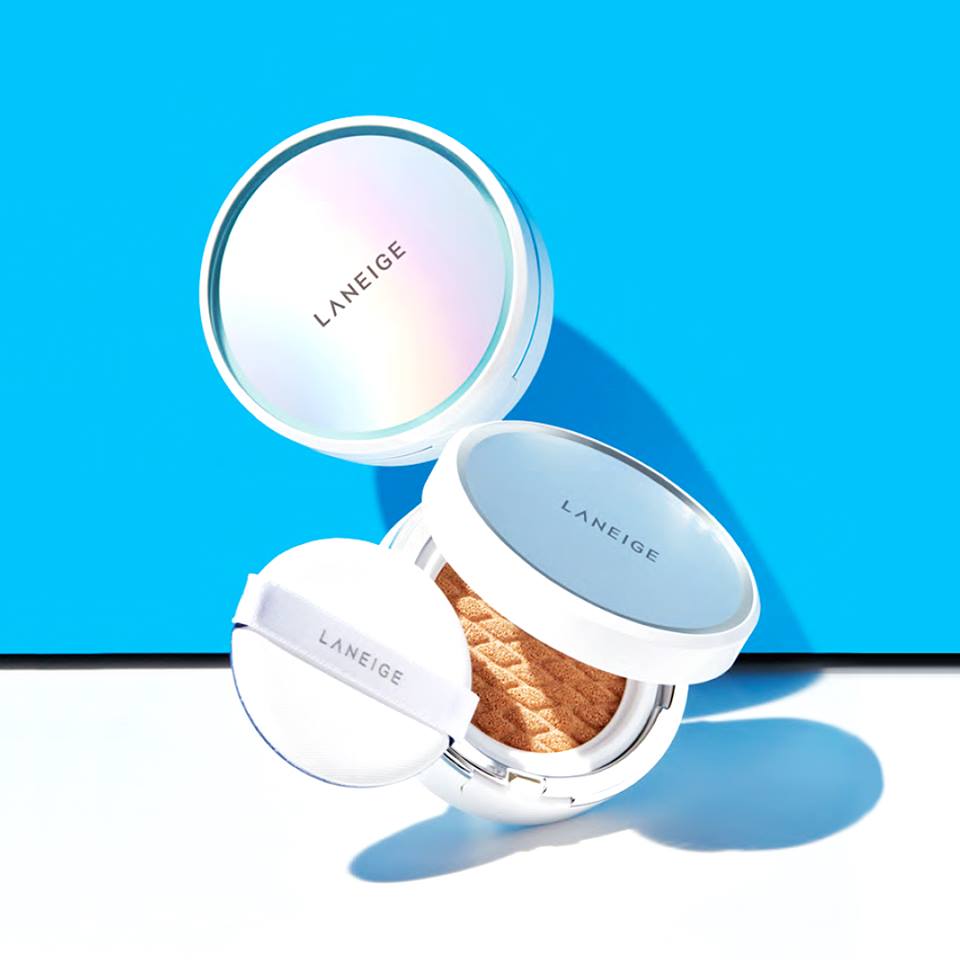 Php 1950 for Whitening and Pore Control and Php 2100 for Anti-aging variant 
This brand continues to promote anti-aging to achieve that youthful glow with their products. No, it's not caused by the natural oils of the face but its due to their use of certain products to create that effect. Laneige also promotes anti-aging to achieve that youthful glow with their products. The name itself came from the French, "the snow", matching their purpose for beauty products and cosmetics.
Laneige are branched worldwide but here in the Philippines, they are located in these malls, Robinsons Manila, Robinsons Galleria, Robinsons Magnolia, Trinoma, SM Megamall, SM Mall of Asia, and SM Aura Premier. For more information check out their website, www.laneige.com and their Facebook page, laneigephilippines.
---
Images Source: Laneige Philippines Facebook Page
You might also like...