John Barbers Groomers: Premier Go-to Place Barber Shop For Today's Modern Man
John Barbers Groomers: Premier Go-to Place Barber Shop For Today's Modern Man
Looking for the finest haircuts to match that modern-dapper look? Feeling stressed and exhausted because of deadlinesat work? The answer is simply pay a visit to Manila's premier grooming lounge, John Barbers Groomers. Experience the superb luxury for men's grooming and personal care needs and pamper yourself in the not-your-ordinary barbershop in the city. Located in the main lobby of Somerset Millennium Hotel in Legaspi Village, Makati City which is ideally closer to some corporate and business offices and residential condominiums, andcatering mostly to business and top management executives, working professionals, celebrities and society figures.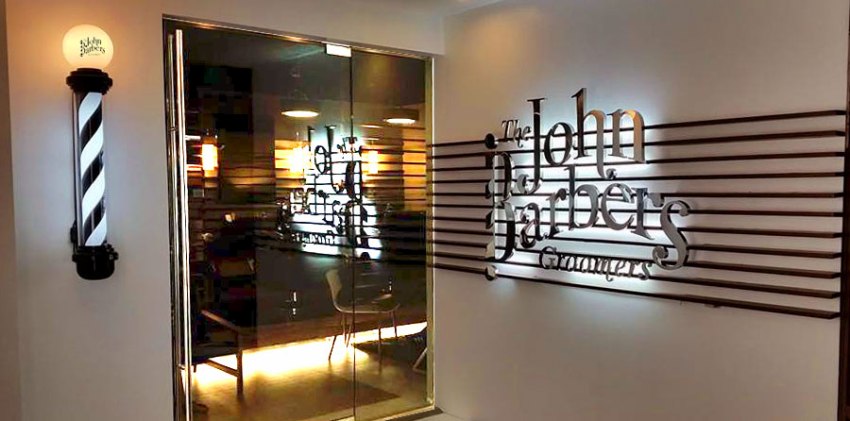 "The barber shop's innovative concept is inspired by the business class airport lounge", according to one of the owners George Salud.It exudesexceptional amenities and features with classy interiors and refined atmosphere yet maintaining its manly-inspired backdrop. There are 6 barbers area and 2 seater semi-private corner each consists of its own sink, reading materials, slippers, products and built-in LCD TV in atransparent mirror to add entertainment while having a haircut and a relaxing customer lounge in the reception area. Each barber chairs is equipped with USB ports and sockets for gadget charger, and music for Bluetoothspeakers.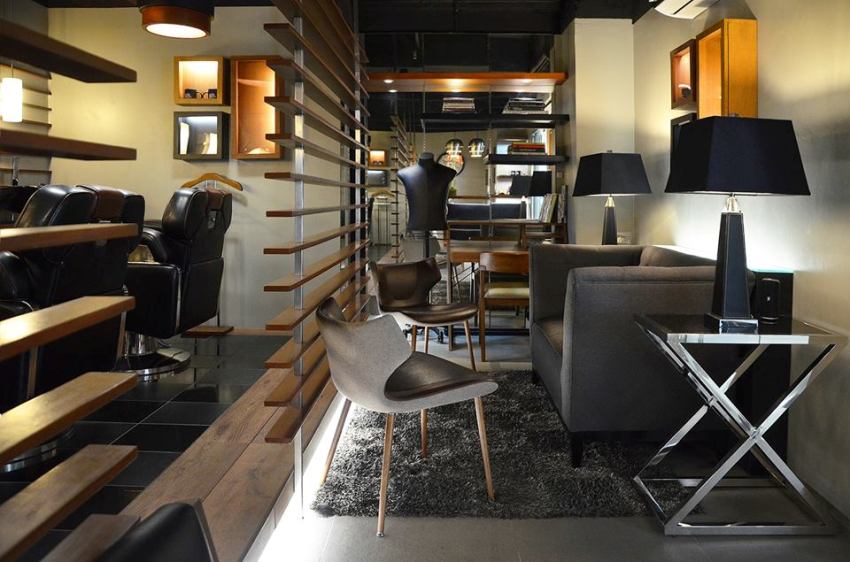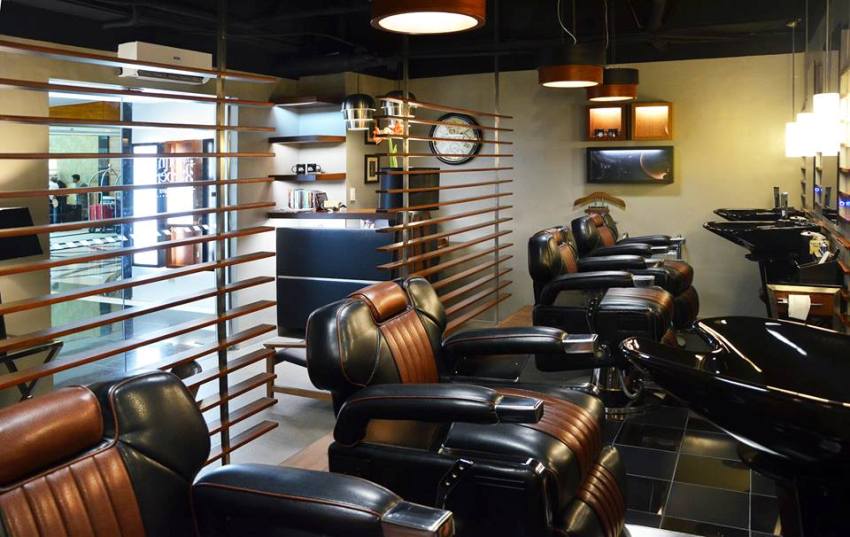 There's more to discover inside this cozy nook like the Bathroom Suite or Shower Lounge ($9 or P 350) considered one of the best amenities if you need a place for a quick shower and to change clothesafter workout or before going to work or events. The bathroom has everything that is comparable to a hotel room complete with hot and cold shower, lavatory and water closet, clean towels, set of premium toiletries and a white bathrobe.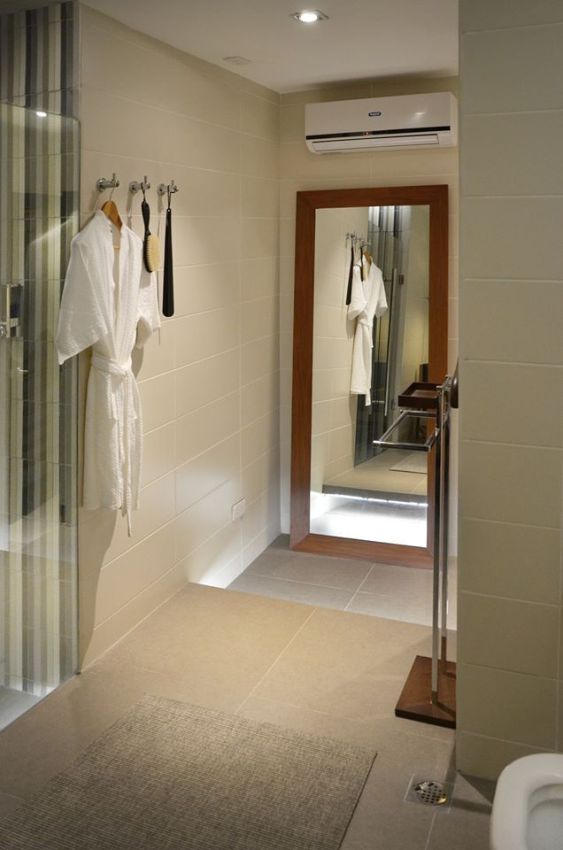 Another breakthrough from John Barbers is the Nap Room ($9 or P350) where you can have a well-deserved nap for an hour or avail one of their soothing massage services.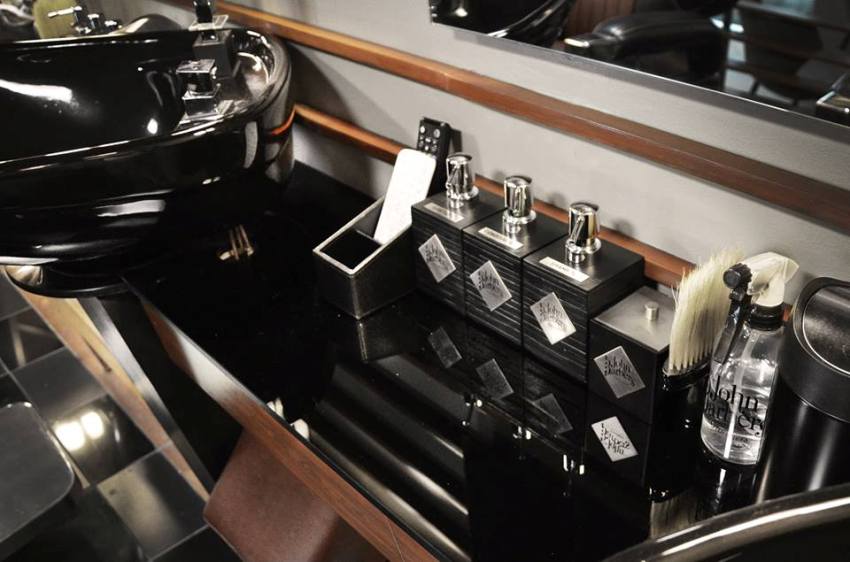 There's also a tailoring services section aside from the grooming services offering wide-ranging selection of bespoke and custom made-to-order clothes that is manufactured in Hong Kong. They also accept alterations for the old clothes.
John Barbers gathers a group of professional and well-trained barbers and therapists with strong background and seasoned experience locally and abroad. The shop carries quality brands for hair styling, coloring and treatments.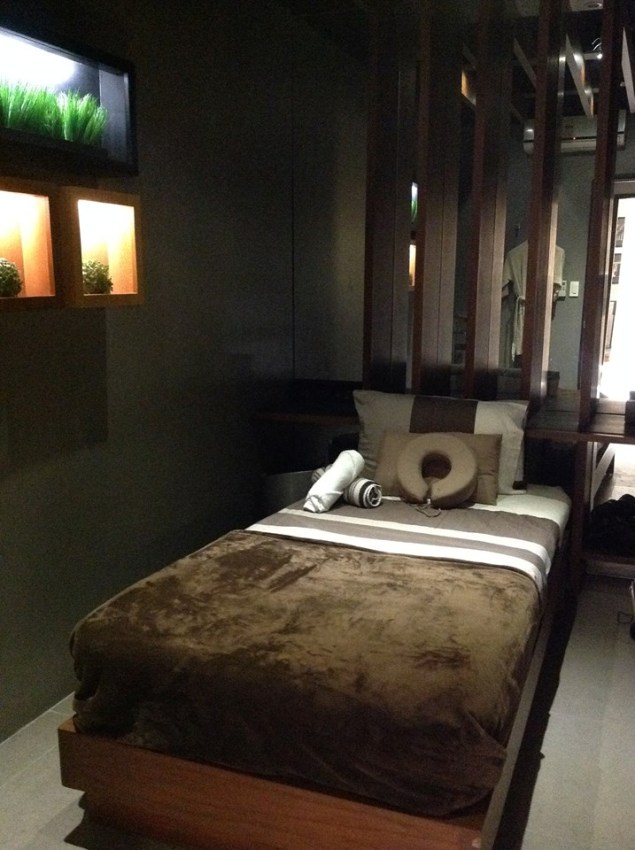 John Barbers is famous for its art of grooming trendy haircuts and signature dashing actual Deluxe Cuts ($9 or P350)and coolest Premium Shave ($16 or P650) using razors, brushes and shaving creams.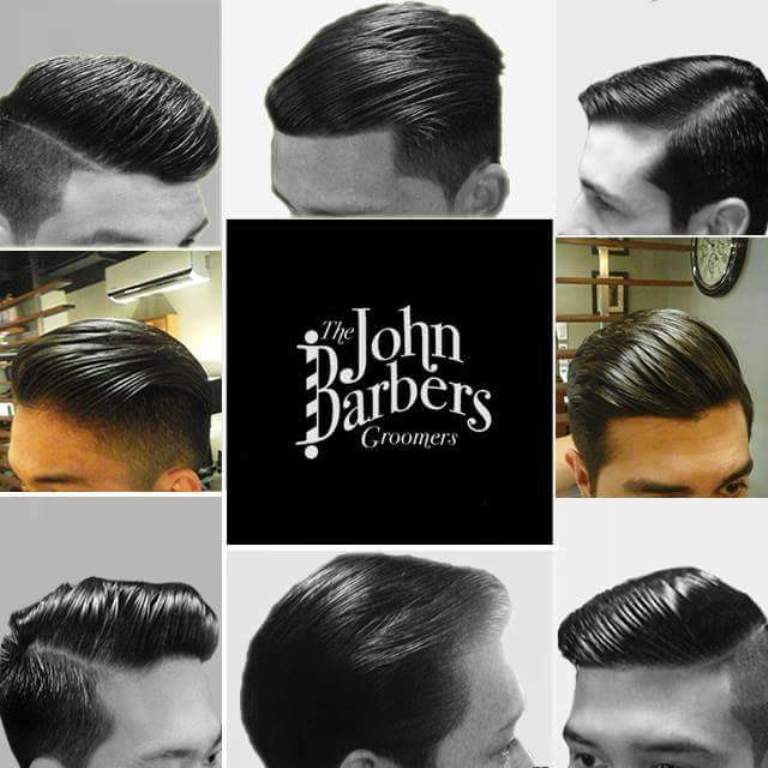 There are also other pampering services for ultimate grooming needs available like the long-lastingGrey Hair Reduction ($19 or P800) which helps greying hair go to its natural color, Frost Bite Hair Treatment ($19 or P800) which helps hair replace its natural moisture, anti-dandruff and moisten scalp and Manicure ($6 or P250) and Pedicure ($6 or P250) for some hygienic needs.
John Barbers is not your ordinary barbershop. It conveys a go-to place for every man's personal care, pampering needs and personalized services.

Article and Additional Photo by Adrian Pempena
Photos by John Barbers