Innisfree Philippines Finally Opens at SM Mall of Asia
Innisfree Philippines Finally Opens at SM Mall of Asia
It's finally here! K-beauty fans, beauty gurus, and enthusiasts, get your wallets ready as the first ever store of the Korean brand Innisfree Philippines is finally OPEN starting today, November 23, 2018!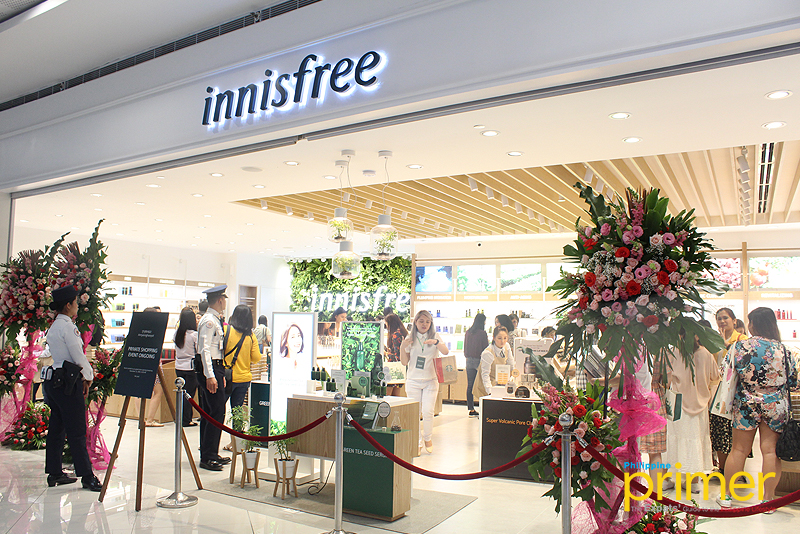 From the volcanic scenery down to the fertile land and beautiful paradise of JEJU, Innisfree has made use of such abundant blessing to create one of the finest skincare products for a natural beauty care.
Also read: A Guide to Natural, Organic, Vegan, and Cruelty-free beauty products
Today, Innisfree has finally opened its doors in Manila, and Philippine Primer was one of the few who got the first look!
Skincare
Plumping Hydration Sea Water
From the rich nutrients and minerals from JEJU's underwater, the Plumping Hydration seawater products, such as toner, cream, and mist, provide an intensive care for sensitive skins.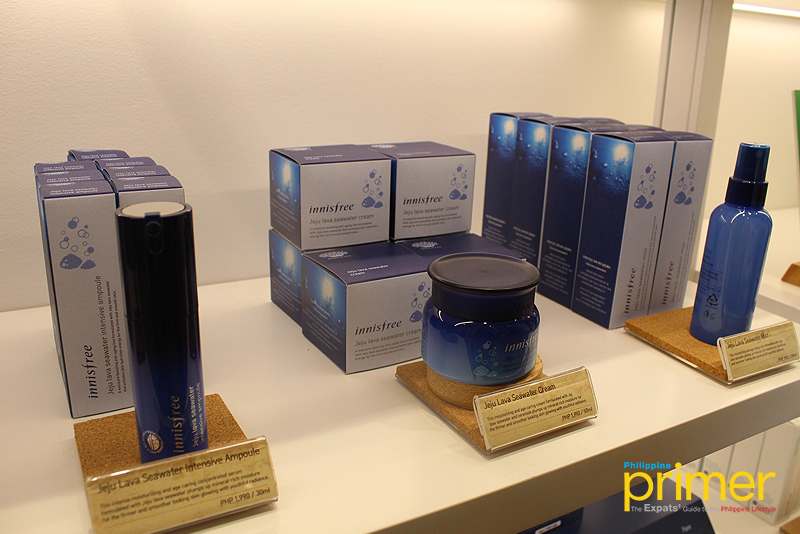 Green tea is known for hydration, and the extracts planted from the field of JEJU provide a smooth, supple, and hydrated finish. Under the green tea moisturizing section, you'll find toners, eye cream, serum, and lotions to give your skin the perfect balance of moisture.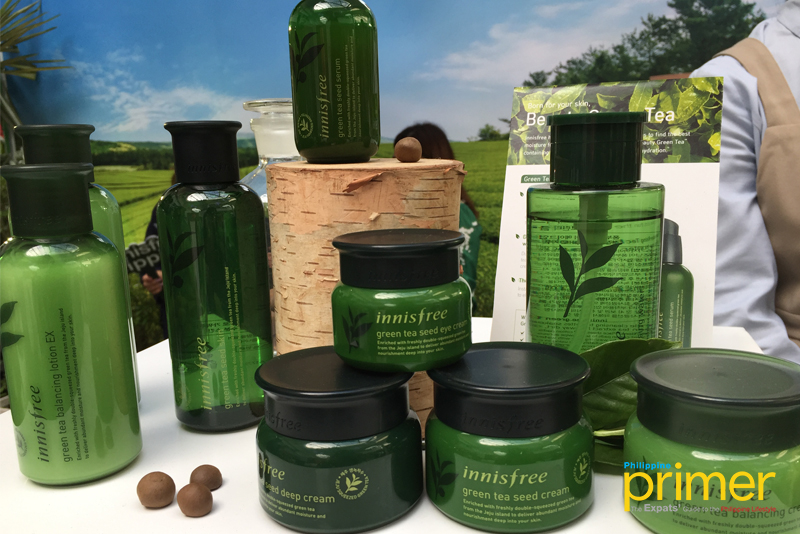 Pore Care Super Volcanic Scoria
From the lava cools of the volcanic scenery of JEJU, Innisfree has created pore care products that help wash away impurities, leaving the face clean, purified, moisturized, and absolutely healthier. Under the Super Volcanic Scoria section, you'll find stick and clay masks that wash away pore-clogging dirt on your face.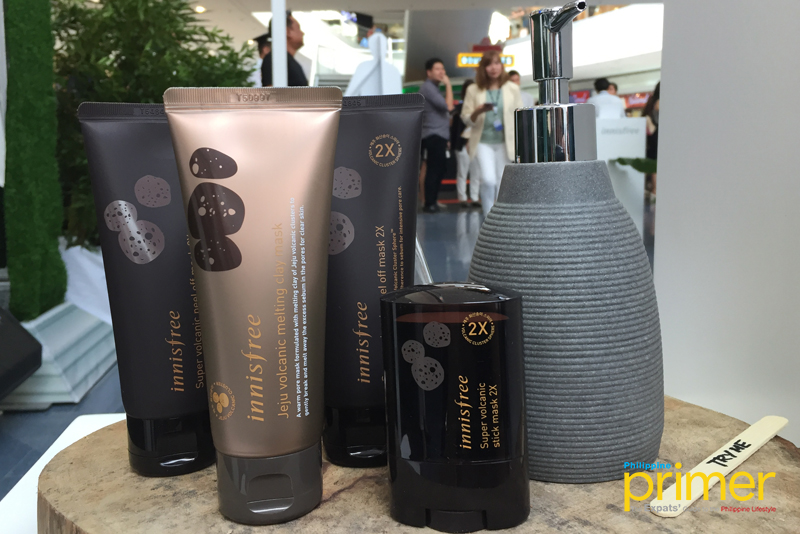 If you're ever in need of something for a face relaxation, Innisfree has all sorts of face masks you can choose from!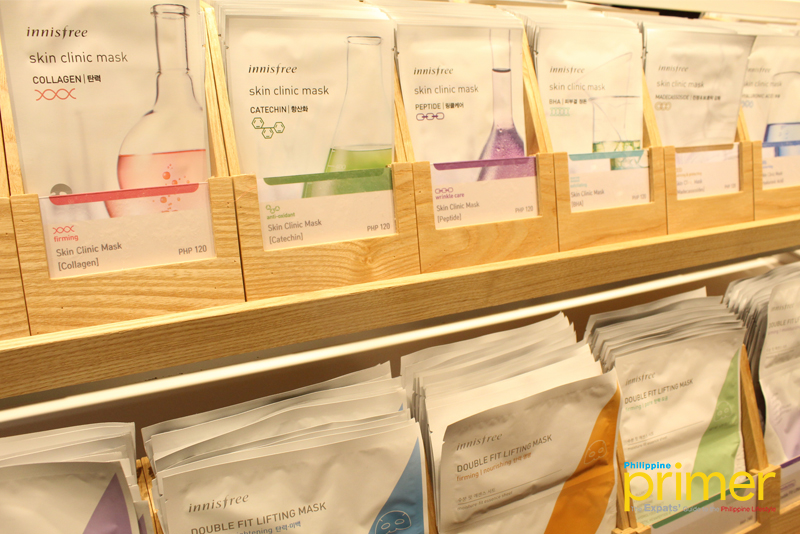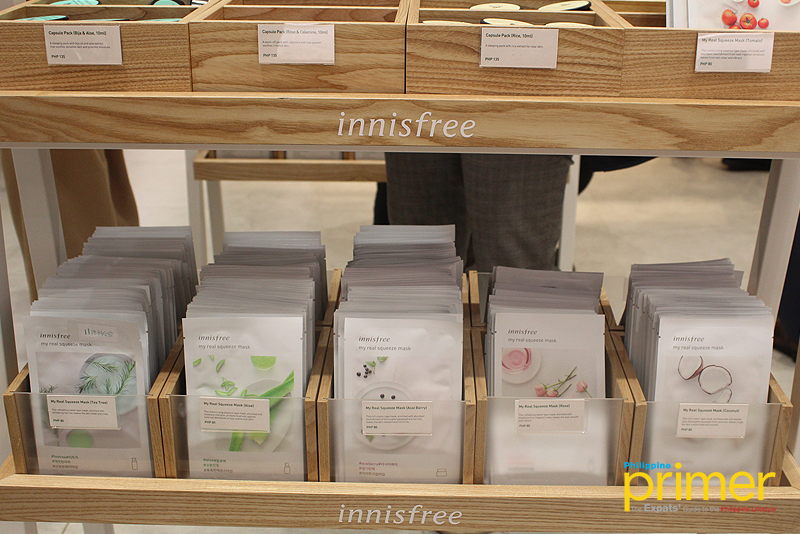 Makeup
From solo eyeshadows to sparkly and warm palettes, Innisfree has created all types of makeup palettes for all your needs. They have the matte, shimmer, and glittery finish that are all pigmented. They also have eyebrow products, brushes, and all kinds of make up you'll ever need.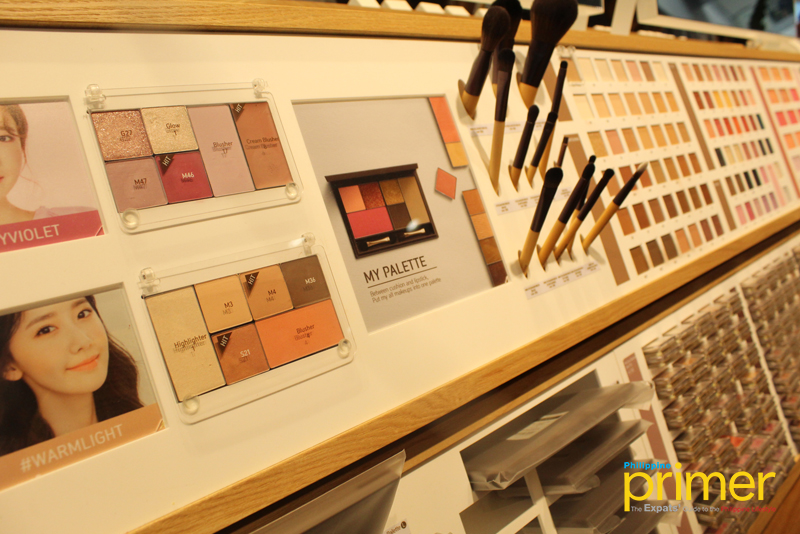 Cushions, Concealers and Foundation
Of course, what's a makeup collection without concealers, foundations, and cushions? These makeup babies have all sorts of shades for all skin types. Plus, it has natural ingredients that hide away all the annoying blemishes.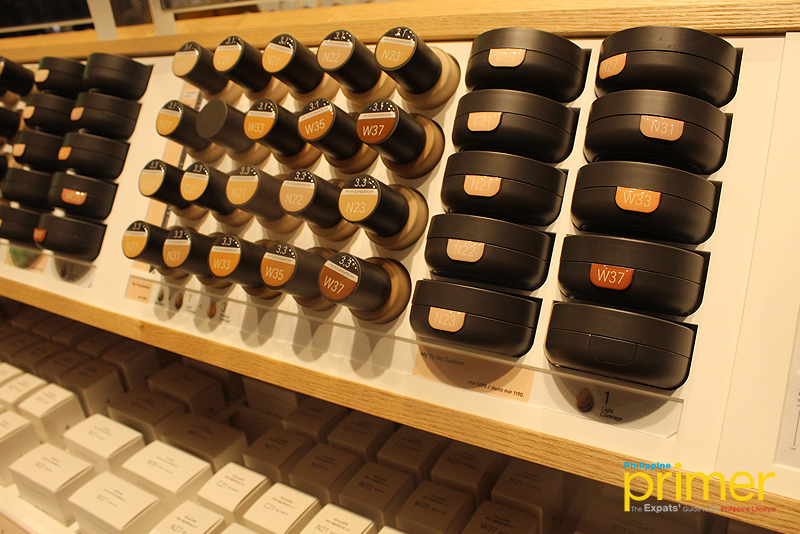 Baby blues and pinks, sparkling reds and golds–Innisfree showcases different hues of nail polishes.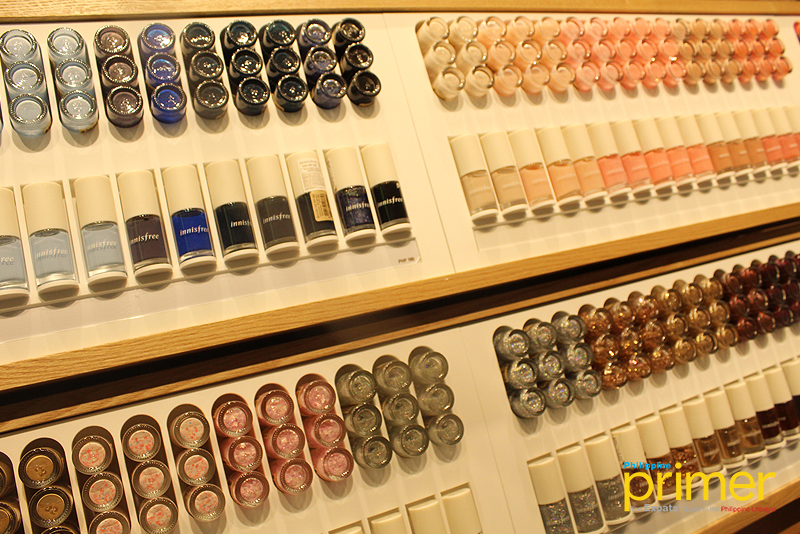 Fragrance, Hair, and Men's Section
Innisfree also has a fragrance, hair, and men's section. On this side, you'll find different hair products for all types of hair problems, as well as toners and foaming cleansers for men, while different scents at the fragrance section.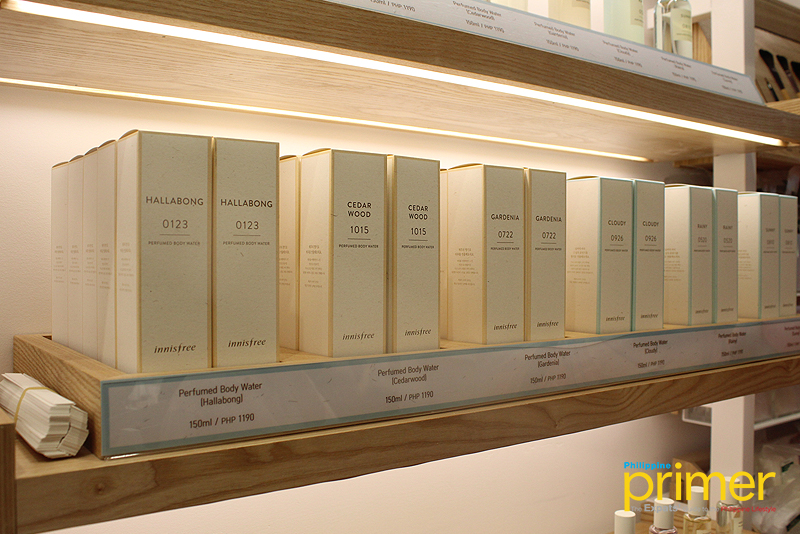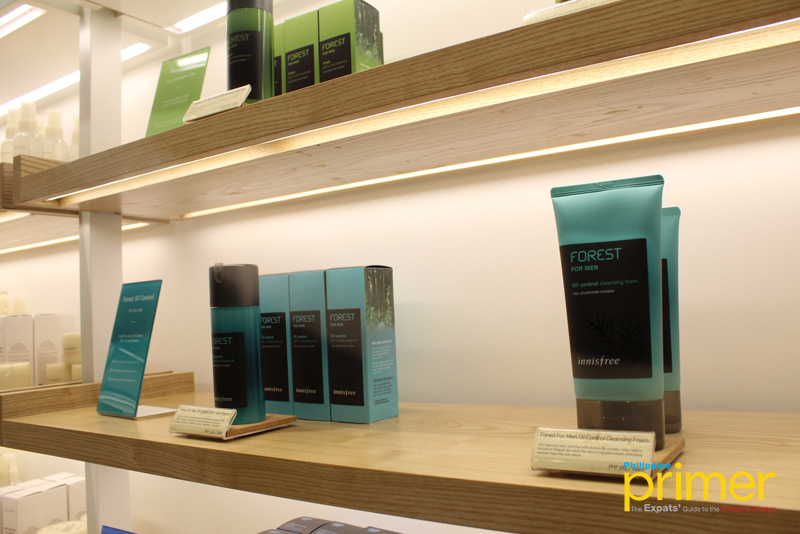 And since it's that time of the year again, Innisfree also offers Christmas packages of perfumes, hand lotions, and a whole pack of small tubes of skincare products.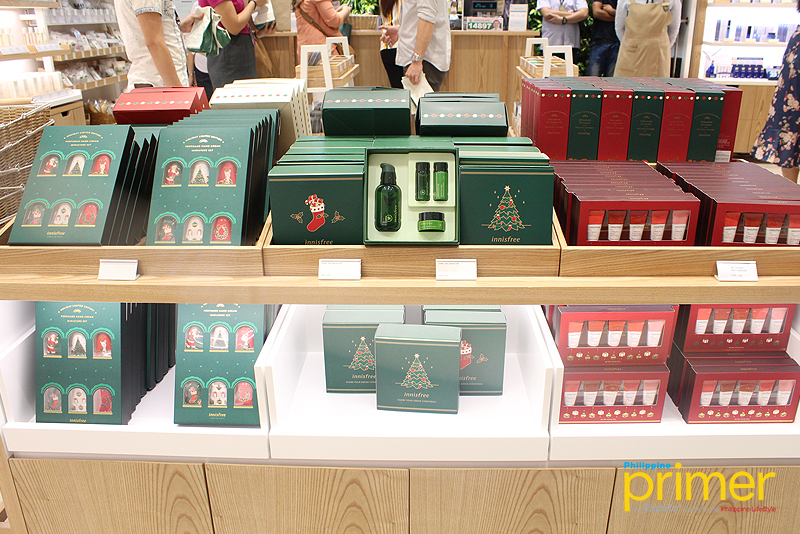 Innisfree VR
On the far right wing inside Innisfree, you'll also find a VR zone where you'll get to enjoy exploring JEJU Islands, and understand how you can protect the earth while having fun.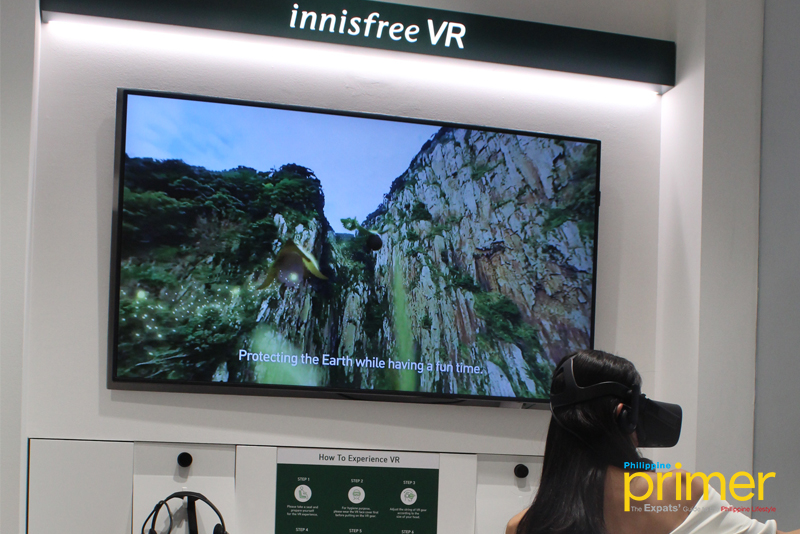 Innisfree continues to provide an innovation solution to skincare problems with the use of the finest, natural ingredients.
Now in the Philippines, you can visit their first ever store at the Level 1, Main Mall of SM Mall of Asia.
Also read: Local Beauty and Cosmetics Products in PH
For more updates about Innisfree Philippines, like and follow their official Facebook page at innisfreephilippines.