I'M Onsen Spa in Makati: The Country's First Japanese Onsen Spa Experience
I'M Onsen Spa in Makati: The Country's First Japanese Onsen Spa Experience
Updated as of March 11, 2020
Get your ultimate Japanese pampering at the first-ever onsen spa and largest urban spa property in the country—I'M Onsen Spa.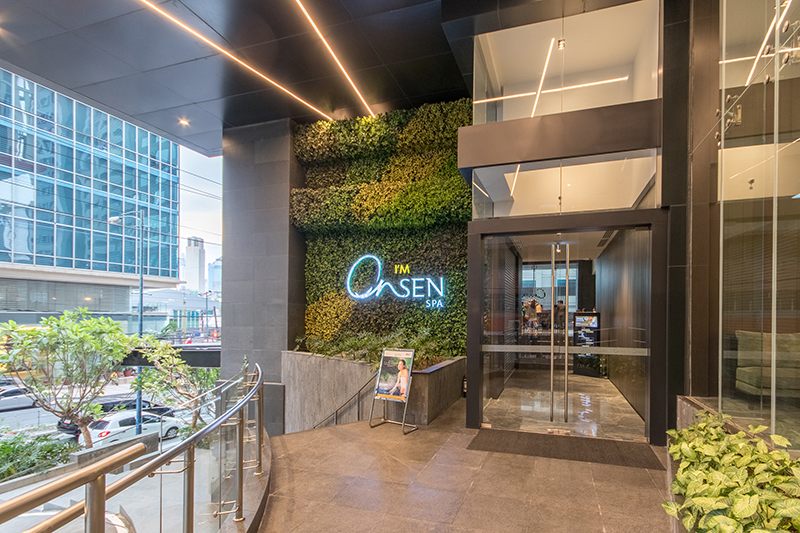 I'M Onsen Spa is located beside the urban luxurious I'M Hotel
Located in the urban luxurious I'M Hotel, I'M Onsen Spa is a state of the art facility that features spa beds and highly-modernized spa equipment. 
It is considered as the first sento-style spa in the Philippines, boasting quality treatments and packages that are inclusive of access to their wellness suites, teas, and international buffet. 
Also read: The Common Good in Poblacion: 9 Stations, 9 Specialties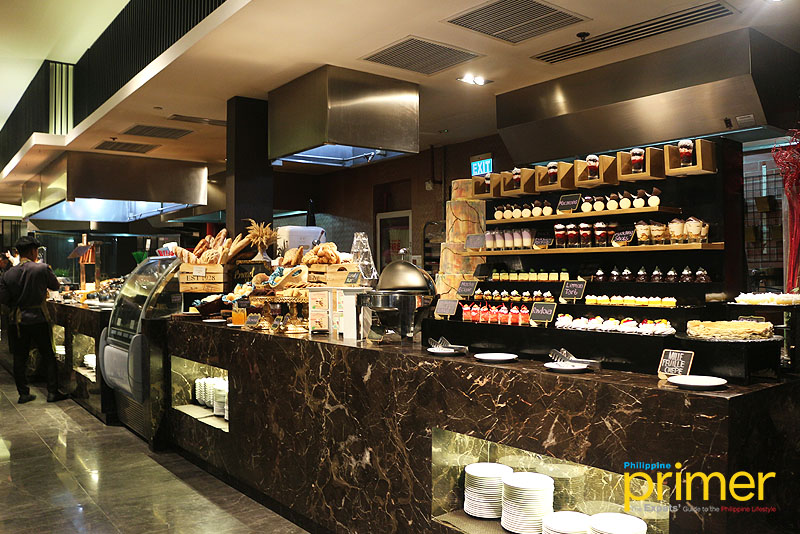 The Common Good Buffet 
Onsen, which means hot spring, typically contains healthy minerals. The Japanese art of onsen is believed to contain healing properties as it relaxes not just your muscles but your mind as well. It helps warm the body and activate the body's system and speed up one's metabolism. 
At I'M Onsen Spa, they offer a variety of therapeutic onsen spa, each with unique benefits: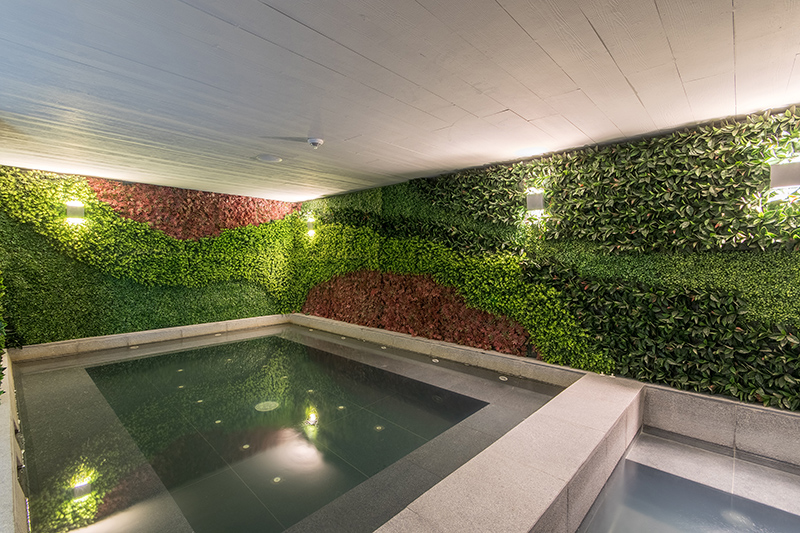 Therapeutic Onsen Pools
The Carbonated Bath is infused with purified carbon dioxide, aiding to lower blood pressure. It also improves circulation and helps detoxify the skin. The Mineral and Ceramic Bath, on the other hand, is infused with natural minerals. 
For a better onsen experience, one must follow the Onsen Etiquette:
Guests who are not permitted to use the onsen are the following:
Ladies who are pregnant or with menstruation, 

Those with a history of recent surgery or heart conditions, 

Intoxicated

With skin infection 

Unaccompanied guest below 16 years old
To further enjoy the experience, here's a guide for your ultimate onsen experience:
Before anything else, you need to deposit your belongings at your designated locker. Cellphones are not allowed inside the onsen. Get undressed in the changing room as Japanese onsens are enjoyed naked. Swimsuits or underwear are not allowed. 
Before slowly dipping into the onsen pool, you are required to wash your body well. You can only stay at the onsen for about 10 to 15 minutes and then leave without rinsing. Dry yourself and put on your traditional yukata. 
You will be escorted to the relaxing lounge, where you can wait for your treatment schedule. You should be at the treatment floor reception at least 10 mins before your schedule. For those who are uncertain which treatments to try, they also offer spa consultation for customized treatment.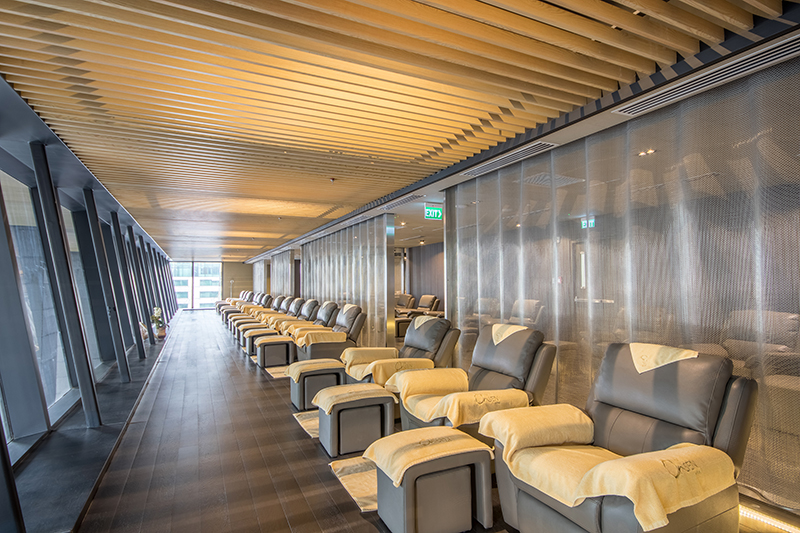 Relaxing Lounge
Whether you're a first-timer or not, we recommend you to try the I'M Onsen Spa Signature Massage. An hour of treatment inclusive of a buffet is Php 1,950, while an hour and a half with a buffet is Php 2,250.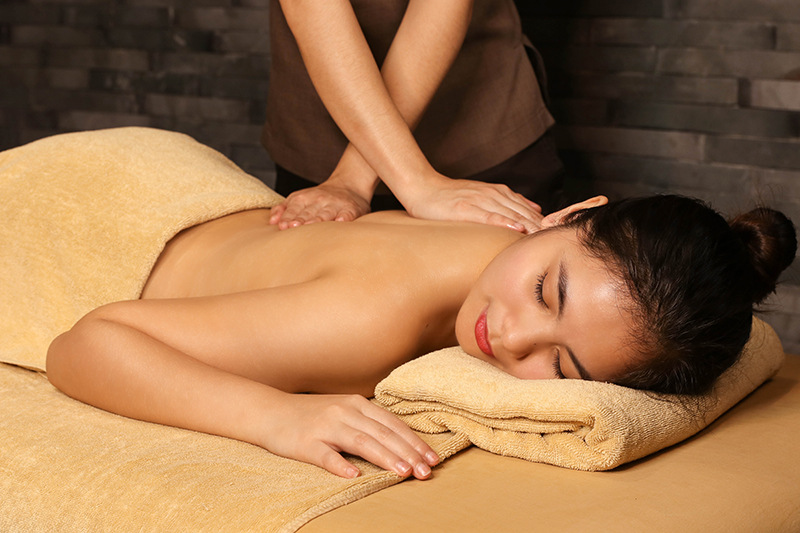 Try the I'M Onsen Spa Signature Massage or avail their spa consultation for a customized treatment
Those who will avail the treatment only at non-buffet hours are priced at Php 1,550 for an hour and Php 1,850 for an hour and a half. 
I'M Onsen Spa has three different suites perfect for every treatment you like. They have the Spa Pods if you plan to go on solo, or Couple Suites for you and your partner's privacy.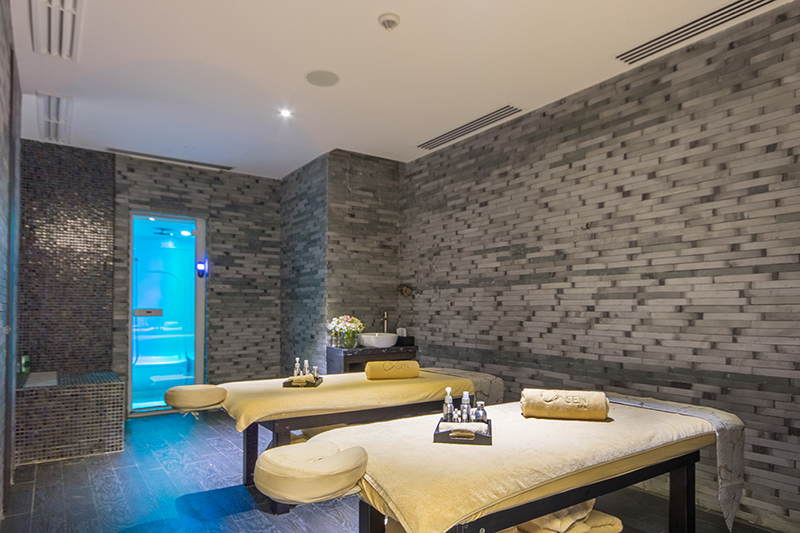 Couple Suites
For families, there's an Executive Suite for more private and intimate treatment, or VIP Party Lounge complete with videoke and TV for an ultimate spa party. 
VIP Party Lounge
For post-treatment, go ahead and fill yourself with their sumptuous international buffet at The Common Good.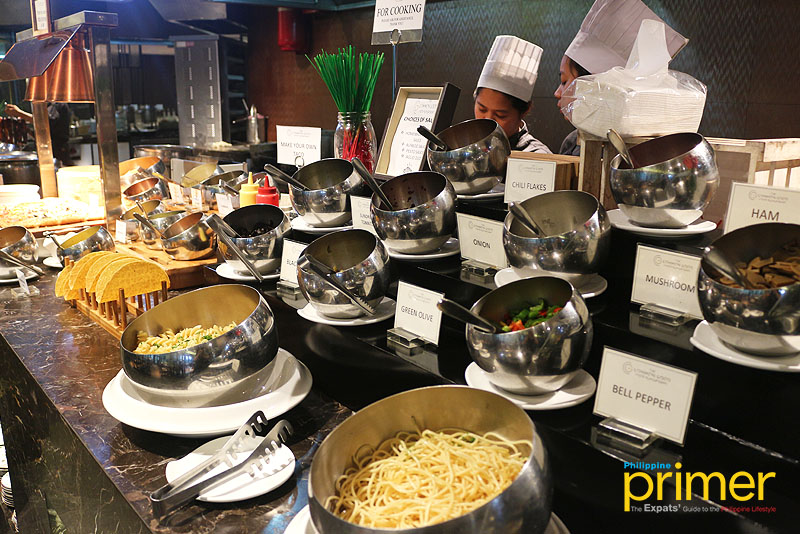 The Common Good Buffet Selection
Spoil yourself and experience the rich Japanese treatment at I'M Onsen Spa! You may visit them at Upper Ground Floor, I'M Hotel, 7852 Makati Avenue Corner Kalayaan Avenue, Makati City. 
How to get here
From Makati Ave., head northwest towards H.V. Dela Costa. Take a sligh right turn onto P. Burgos and pass by Ministop. From there, make a left turn going to Kalayaan Ave. Your destination will be on the right side.
General Information
Address: I'M Hotel, UG Floor, Makati Ave. cor. Kalayaan Ave., Makati City
Business Hours: 12 p.m. to 2 a.m. (Mon to Thu); 10 a.m. to 3 p.m. (Fri to Sun)
Contact: 02-7755-7877
Email: spareservations@imhotel.com
Website: imonsenspa.com
Facebook: facebook.com/imonsenspa
Instagram: instagram.com/imonsenspa
---
This also appeared in Philippine Primer Japanese magazine February 2020 issue and English magazine March 2020 issue.
Photos and featured image courtesy of I'M Onsen Spa