Fridays Spa
Fridays Spa
Aside from its interesting accommodation, Fridays Boracay offers so much more. One of the things that make them a well-known place in Station 1 is because of its spa, where you can enjoy a luxurious yet relaxing massage at their Massage Hut.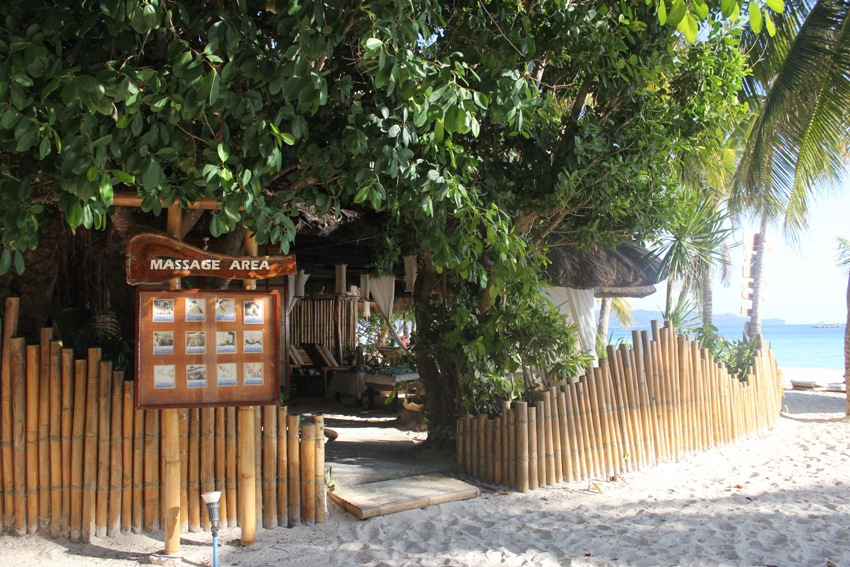 FRIDAYS' MASSAGE AREA. Have a pleasurable vacation by having a nice massage.
A day at the beach is such a nice picture of warmth and relaxation. Why not make your vacation more relaxing as you go to a spa? Just along the beachfront of Station 1 is where Fridays Spa is located. Adorned with a native style concept, Fridays Spa offers a massage hut where you can relax and enjoy a nice beachfront view. Each of the masseuses here in the spa is trained to offer different massages which will make the customer as relaxed as ever. Here, they offer Hilot, Ventosa Therapy, Hot Stone Massage therapy, Swedish, Shiatsu, Combination, Deep Tissue, Aromatherapy, Lymphatic Drainage, and Reflexology among others so you have a variety of massage to choose from.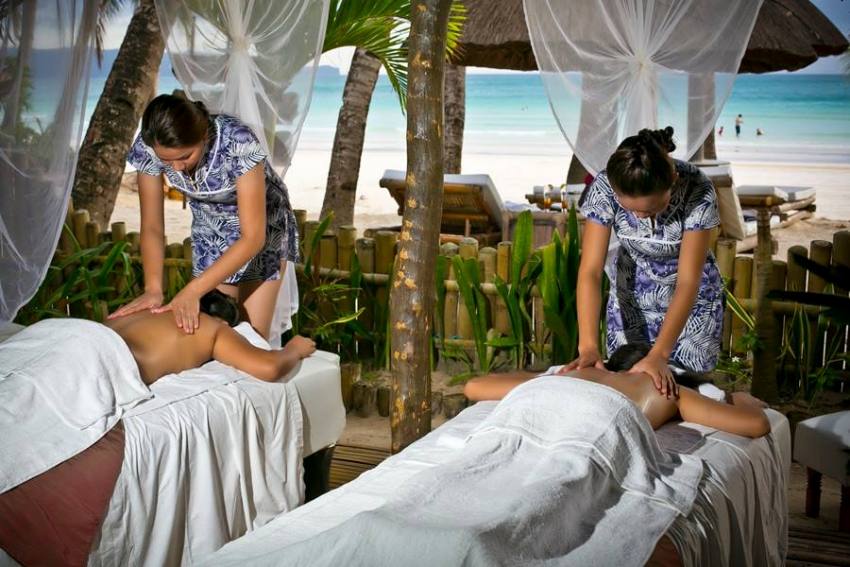 LIE DOWN. Lie back, relax, and enjoy the refreshing massage treatment. Photos grabbed from Fridays Boracay Beach Resort facebook page.

Fridays' Ventosa Therapy and Hot Stone Massage therapy are worth the try, if you're looking for a type of massage that will calm your mind and soothe your senses. These massages will improve your body system, and will make you enjoy your vacation better and feeling refreshed.
Aside from the massage, Fridays Spa also offers body scrub, body wrap, and other health and wellness services such as foot spa and hair treatments. These services are available for both men and women so you're sure to spend a relaxing time with your loved ones if you want to. Prices range from P300 to P3,000, depending on the service.
See Fridays Boracay's spa for a well-deserved pamper time! Treat yourself for a nice and soothing massage to make the most out of your Boracay vacation in the Philippines!