Filipino-Owned V&M Naturals Might Be the All-Natural Solution to Your Skin Woes
Filipino-Owned V&M Naturals Might Be the All-Natural Solution to Your Skin Woes
V&M Naturals started with a need. When Jamie Faith Tan, founder of the brand, discovered that emu oil has helped relieved her cousin's severe psoriasis better than steroidal medications, she decided to share the information through her blog.
To her surprise, people who have been experiencing the same peril reached out to her. This gave Jamie the idea to start the business of selling emu oil to help people suffering from various skin problems.
Said oil is derived from adipose tissue harvested from certain subspecies of the emu, a flightless bird indigenous to Australia.
11 years later, V&M Naturals' product line that started with Emu Oil has now grown to 140 products that aim to provide holistic wellness for all—may it be for male or female. After all, V&M stands for Venus and Mars.
Here are V&M's absolute best-sellers that you can add to your holy grail for skincare products. Just make sure to research and consult your dermatologist first before trying them out!
Fully Refined Emu Oil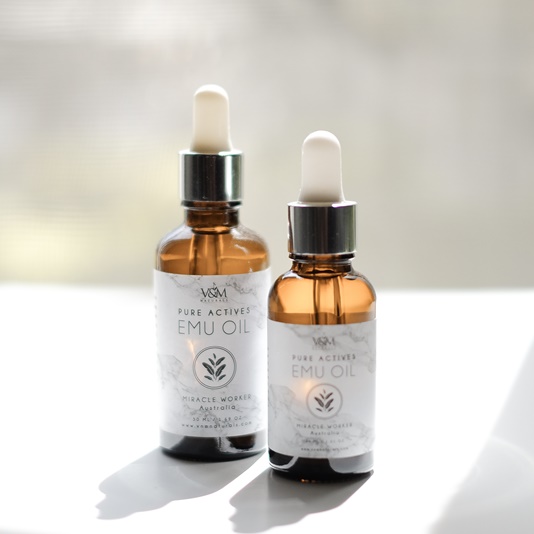 The oil that started it all is also V&M's best-selling product. Emu Oil is known as the fastest-penetrating natural oil in the world—found to heal, hydrate, and beautify skin. It comes in 30 ml (Php 1,960) and 50 ml (Php 2,995) bottles.
From psoriasis to dermatitis, it is effective to alleviate most of your skin woes.
Exfobomb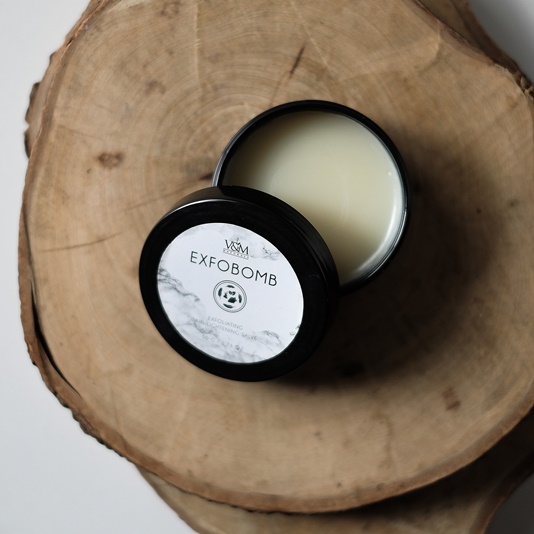 Exfoliating is a vital step in skincare since it removes the dead skin cells that take away the brightness of your skin.
Exfoliate like a champion with V&M Natural's Exfobomb (Php 375). It is loaded with rich lightening extracts, creamy butters, and oils that moisturize dark, rough skin. Plus, it enables the skin to renew itself!
CPC+G Oil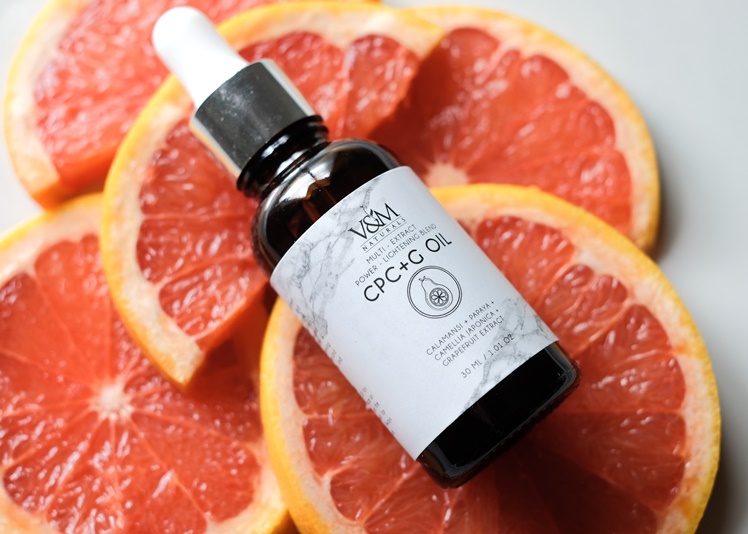 With all the Vitamin C-enriched skin care products like serums and creams in the market, V&M Naturals' CPC+G Oil (Php 350/10 mL) should not be overlooked.
Crafted with Japanese camellia, calamansi, papaya, and grapefruit extracts, it does not only contain Vitamin C but also A, E, potassium, and other essential minerals. You can use it on all parts of your body that need a little bit more loving—not just your face.
You can avail of these products and the rest of V&M's extensive cosmetic line at their physical stores, website, and official re-sellers. They are also available in BeautyMNL.
Once you are out of products, you can return the V&M bottles as they will turn them into eco-bricks. This is one of their eco-sustainable campaigns to help promote a waste-free world.
Also read: 10 Local Makeup Brands Worth Checking Out
Details
Address: Regalado Avenue, North Fairview, Quezon City
Contact: 0933-046-1440
Email: info@vnmnaturals.com
Website: vnmnaturals.com
Facebook: facebook.com/venusandmarsnaturals
---
Source: vnmnaturals.com
Images courtesy of V&M Naturals