Design Studio: The art of colors and cuts
Design Studio: The art of colors and cuts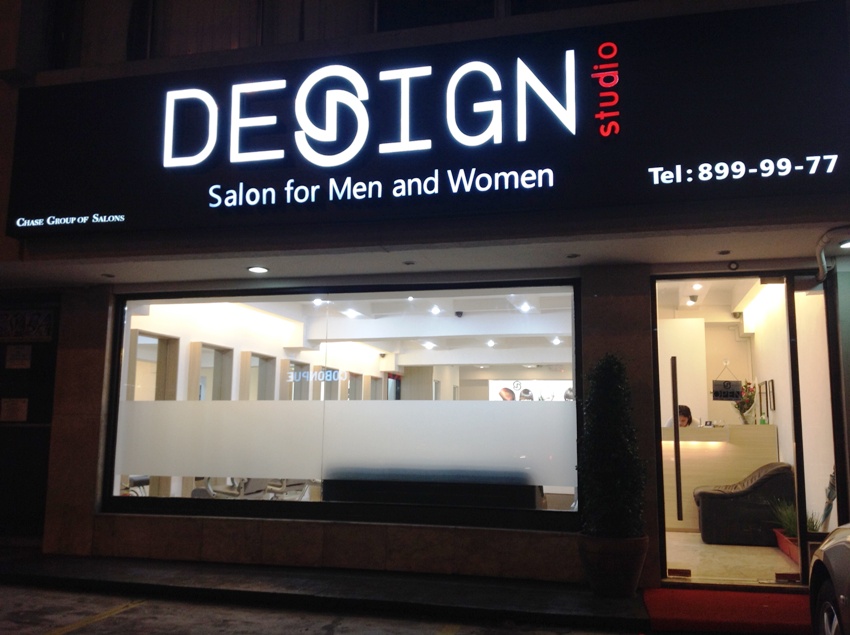 Design Studio Salon for Men and Women is considered as Manila's newest hair craft salon that boasts of a strong creative team, highly trained staff, and fine expertise in the art of precision cutting and technical coloring. The salon is centrally located along Arnaiz Avenue, Makati City.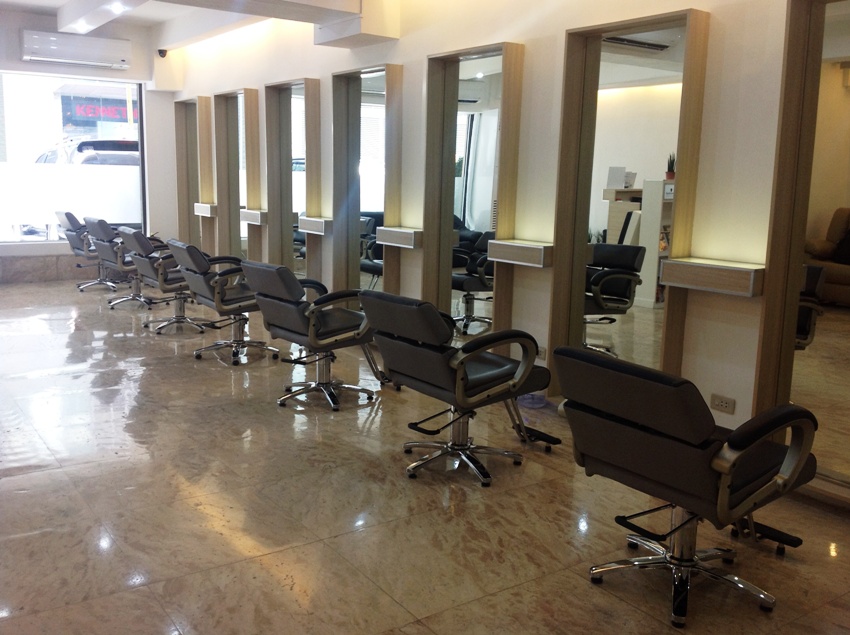 The salon's interiors, furnishings, and equipment are altogether a cut above the rest, and precisely so (pun intended), making it an impressive beauty destination. From its relaxing lazy boys and modern rinsing chairs, to its classy subdued decors and airy atmosphere, Design Studio certainly knows aesthetics and it definitely translates to its services.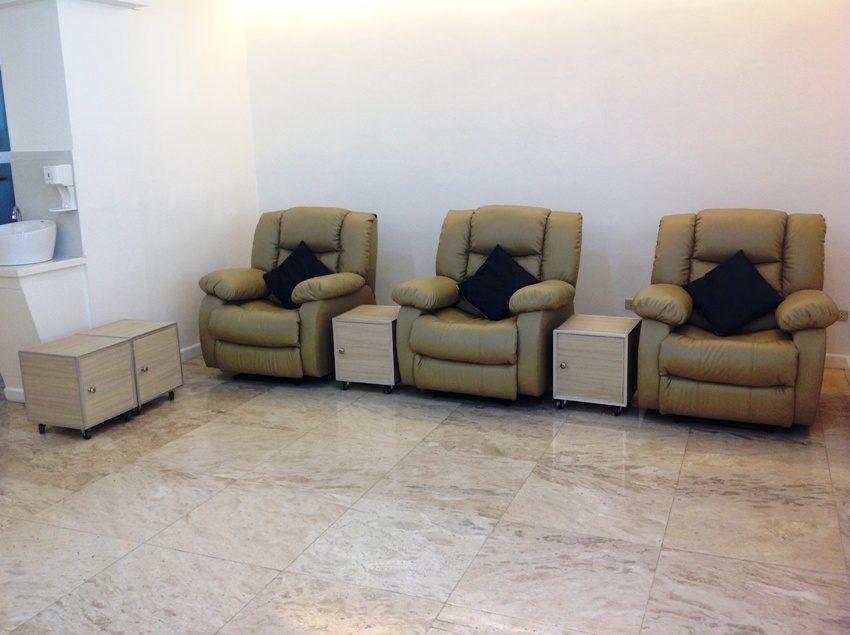 This New York, Los Angeles, and San Francisco-inspired concept salon is known for its modern, straightforward and creative approach when it comes to hair services. It upholds the following business practices:
• Cleanliness and sanitation is always a priority.
• Carries first-rate branded salon products like L'Oreal and Professional and Schwarzkopf Germany.
• Maintains a record of each client which keeps track of their special hair needs and the salon services suited for them.
• Conducts pre-haircut consultation with the Senior Stylist to ensure that only the most appropriate and satisfying hairstyle is given to the client.
• Complimentary drinks (goji berry tea, etc.) and free reads (they have a wide selection of magazines) are provided for all clients.
• A thoughtful innovation in the salon is the 'cape with window' provided to protect your phone or gadget while having your hair colored or treated.
Design Studio is the brainchild of partners and entrepreneurs Chase Tinio and Chiara Echiveri who personally manage the over-all operations and services of the salon.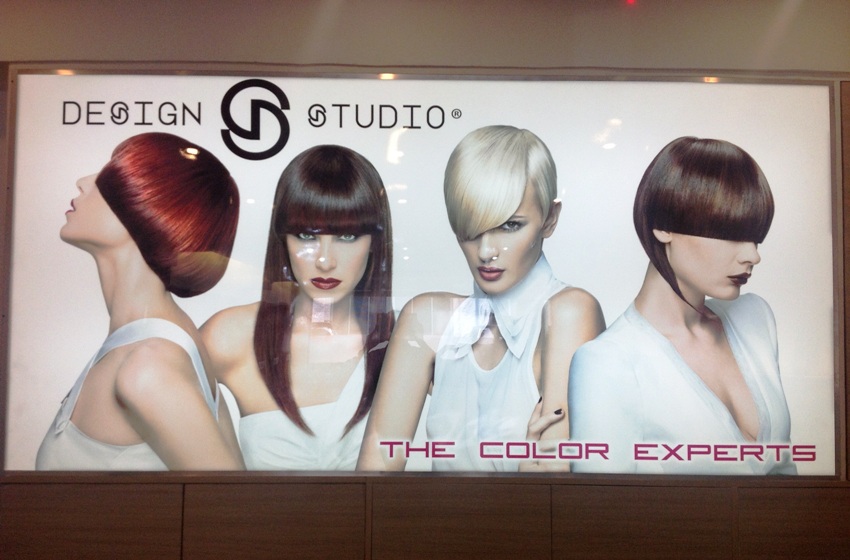 It offers first-class salon services for men, women and children and has a variety of services you can avail of. Its signature Haircut (all lengths) is the trademark of its seasoned Designer Creative Team (Men P450, Ladies P780, Children below nine years old P400) and Senior Creative Team (Men P380 Ladies P650, Children below nine years old P300). The creative teams make transformation happen from plain to fab with their expert hands, combining the art and science of precision cutting and ingenious styling.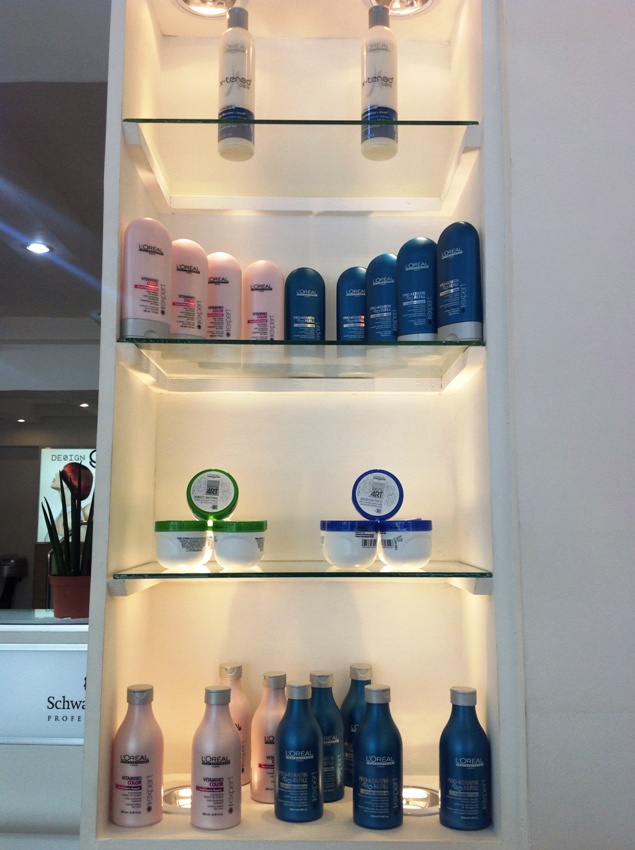 For hair color, Design Studio is frequented for their DIA CHROMA Full Color (Short P1,980, Medium P2, 180 Long P2,490, Extra Long P2, 550), a permanent and long-lasting color and protection with 80% less ammonia and ultra-mind binder.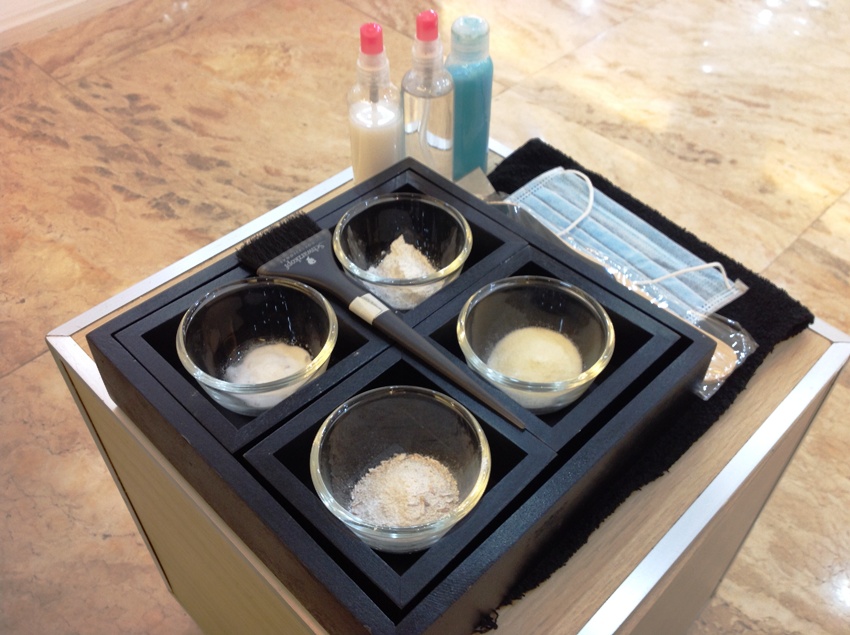 Colored hair requires treatments and Design Studio has just the right treatment services to cater to various hair texture needs. Its ION Intensive Natural Repair Cream (Short P1,200, Medium P1,400, Long P1,550, Extra Long P1,670) provides ultra deluxe hair softening. This 100% Vegan treatment for intensive hair strand repair and frizz control adds life and luster to color-treated hair.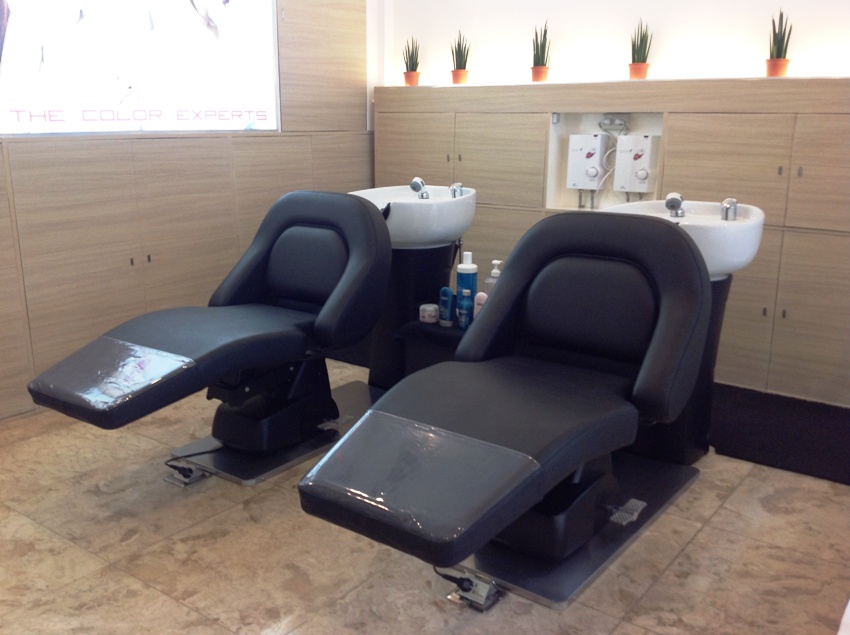 All of Design Studio's salon services are packaged with shampoo, professional blowdry and back massage.
The salon also provides gentle and rich skin exfoliating, whitening, and cleansing with its Royal Foot Spa (P450).
Design Studio Salon is a must-visit for those looking for some trendy or timeless hair upgrade.
Enjoy a variety of styles to choose from, reasonable prices, and impeccable service all in one hair studio.
–
Article and photos by Adrian Pempena
Edited by Ingrid Soriano
General Information
908 G/F Arnaiz Metrobank Buiding, Arnaiz Avenue (Pasay Road), San Lorenzo Village, Makati City
(+63) 2 832 5508 / (+63) 2 899 9977
Open Daily 7am to 9pm

You might also like...