David's Salon: Over 25 years of world-class beauty services
David's Salon: Over 25 years of world-class beauty services
It's just one of the many things that Filipinos, particularly women, enjoy doing most – pampering. Beauty aalons are strewn all over the Philippines but there's one name that has been taking over the limelight in terms of giving people the look they want and deserve through word-class beauty services: David's Salon. It has always been the first name to remind Filipinos of a first-rate hair, pampering and beauty services for over 25 years.
Image grabbed from David's Salon's official Facebook page @Davids.Salon
David's Salon Inc. is the brainchild of David Charlton who was born in Suderland, in Tyme and Wear, England. David came from a family of hairdressers hence his exposure to the science and art of hairdressing at a very early age. It was in 1978 when David came to the Philippines. He opened the very first branch of David's Salon in New Farmer's Market in Cubao, Quezon City in 1989.
With more than 200 branches, David's Salon is now the largest chain of salons in the Philippines. David's Salon works with different trusted suppliers for hair color, hair care, and other forms of technologies used for hair styling to ensure safety and quality of the services they offer to their customers. Among these suppliers are L'Oreal, USA's Professional MATRIX, Affinage Infiniti, and Schwarzkopf & Henkel. Being the top choice of many Filipinos, including celebrities, David's Salon's goal is the total satisfaction of their customers.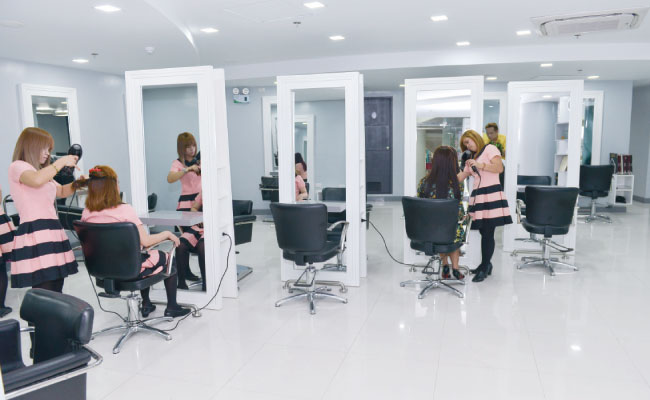 Image grabbed fromsunstar.com.ph
Haircut starts at P150. David's Salon also offers quality yet customer-friendly services such as waxing, threading, nail care make up and bridal packages.

To see complete list of David's Salon branches, click here:  davidsalon.com.ph
Source: davidsalon.com.ph