Almario Physio Team Manila: Expert in Physical Care and Therapy
Almario Physio Team Manila: Expert in Physical Care and Therapy
Physical therapy is the way to bounce back to a healthier body if you are suffering from chronic body pain or recovering from a past accident or serious medical condition—and one of the best places to avail of this treatment is at Almario Physio Team.
Almario Physio Team specializes in various innovative physical therapy programs to help relieve patients from body pain. Their services are comprehensive to ensure the fast recovery of their patients in need of physical therapy.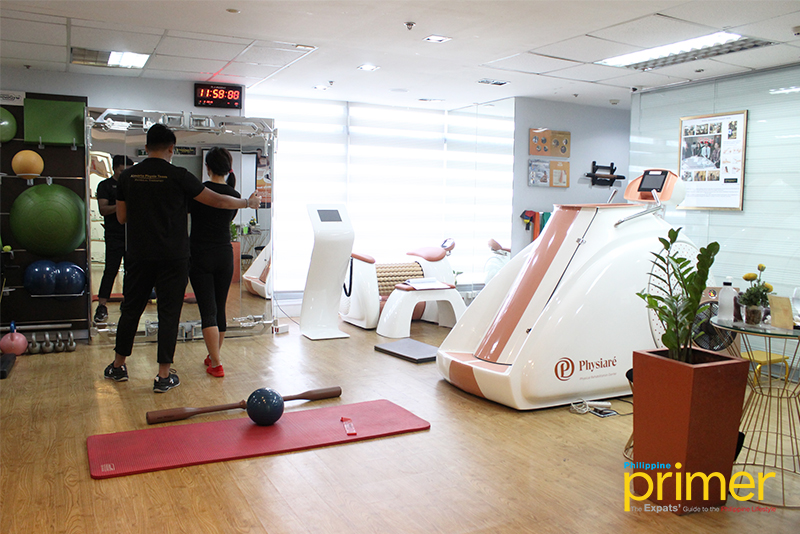 Founded by Ayeza Almario back in 2010, their advocacy is to promote a comfortable experience for their clients. They veer away from the usual hospital or clinic type of treatment, making their patients feel relaxed during their therapy sessions.
Programs
With the combination of state of the art equipment, innovative techniques, and skilled therapists, Almario Physio Team has come up with a variety of programs to address the specific needs of their patients.
Back Care Program
This program focuses on treating pain and stiffness at the lower back area up to the lower extremities by improving strength, stability, and flexibility. Pain modalities and manual therapy techniques are used hand in hand to ensure a fast and comfortable recovery.
Muscle Release Therapy
For those who have tension in their bodies, you may avail of this two-hour program. A physiotherapist will assess and treat you in the first hour while the rest of the treatment would be a whole-body rehab administered by a muscle therapist.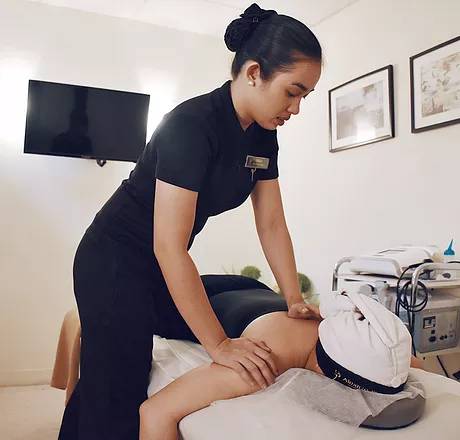 Temporomandibular Joint Dysfunction Program
This type of program is unique to Almario Physio Team as not a lot of physical therapy clinics offer this kind of program. It is for patients experiencing jaw and upper back pain as well as clicking during jaw opening. It also addresses jaw biomechanics correction to provide a long term solution to TMJ dysfunction.
Toning Program
According to CEO Ayeza Almario, recurring joint and muscle problems are the common issues that patients who have poor weight management experience. The increased weight places more stress on joints in the lower back, hips, knees, and ankles.
The body's reaction from extra stress brought by poor weight management and a sedentary lifestyle leads to symptoms of pain, tightness, and postural issues. This has inspired Almario Physio Team to deliver even better programs for their patients.
One of which is their Toning Program, a 12-session body sculpting program combining machine slimming procedures and exercises for weight management and muscle toning.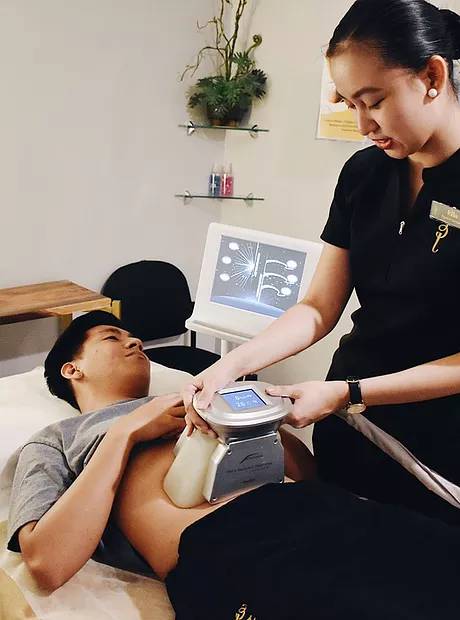 Shoulder Care Program
This program aims to address conditions that produce pain, loss of motion, and loss of function of the shoulder joint. Shoulder Care Program uses specialized shoulder mobilization techniques for faster improvement of shoulder mobility.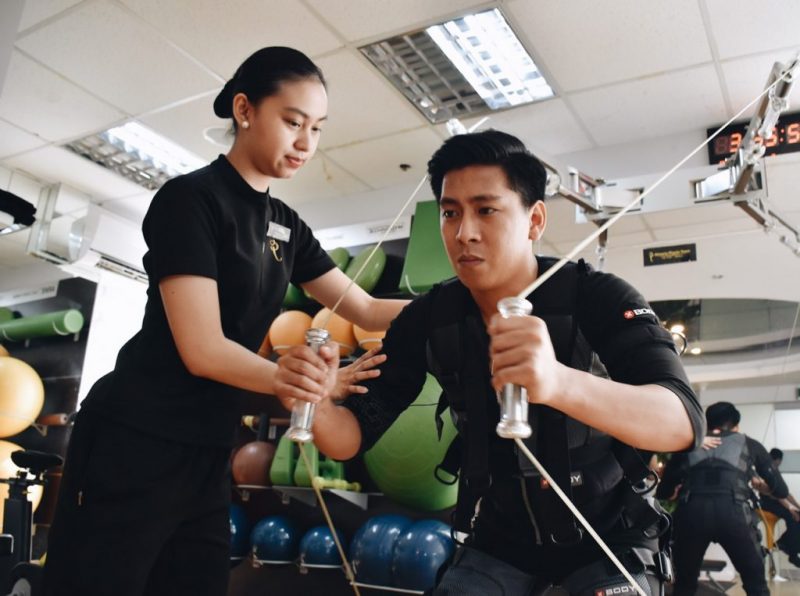 Conditioning Program
This particular program is angled towards building muscle strength and endurance. Included in the program is the comprehensive Electric Muscle Stimulation Program.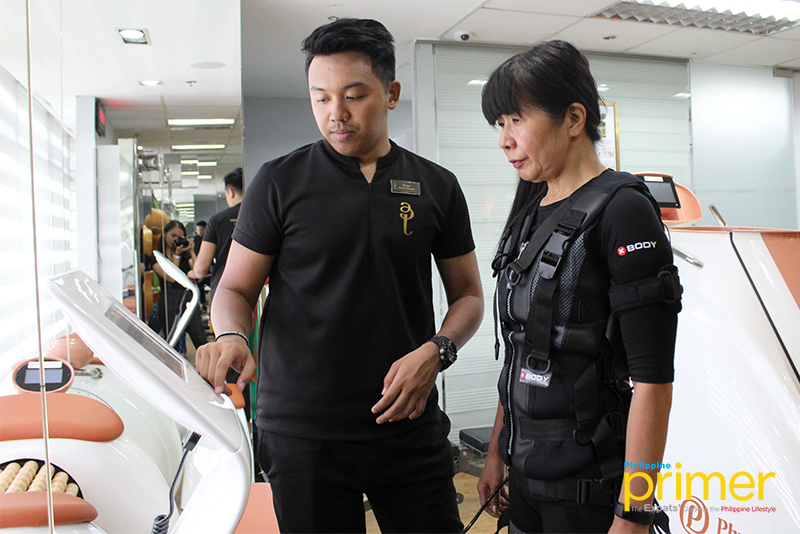 EMS is usually used on patients with neurological conditions like stroke as a therapy to stimulate and activate the muscles in their body.
With Almario Physio Team, this concept is now integrated for a faster enhancement of muscle strength and endurance and to prevent body or muscle pain from recurring. You can achieve the results of a 90-minute workout in only 20 minutes!
Also read: Almario Physio Team in Fort Bonifacio Introduces EMS Conditioning Program
Prueba Premier Program
With innovative diagnostics technology from the USA, Prueba is an all-encompassing genetic profiling machine used to optimize one's health.
It aims to find out a patient's underlying health problem like recurring pain on muscles and joints, which usually occurs even after a patient has already taken medicines or when procedures were already done.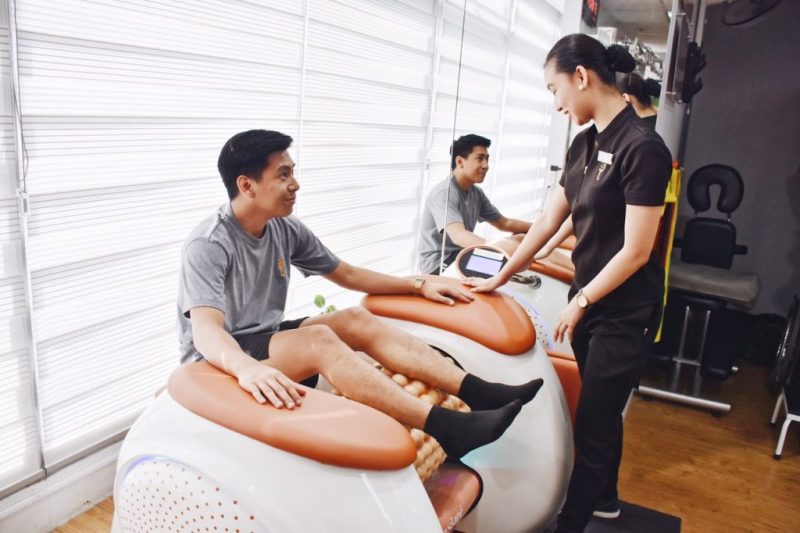 Rehab Roller is employing deep tissue massage roller targeting Cellulite and  increasing blood flow
The Prueba Premier Program consists of world-class machines, including Rehab Roller, Rehab Capsule, Vacuum Treadmill, Body Composition Analyzer, and Real-Time Ultrasound Imaging for core muscles.
Take note that the Prueba Premier Program is only available at Almario Physio Team's Mckinley Park Residences Clinic and Physiaré SM Aura Premiere.
Also read: Almario Physio Team Releases New Prueba Treatment Program
APT has three clinics located in Taguig and Makati City.
Mckinley Park Residences Clinic
210 Mckinley Park Residences, 3rd Avenue corner 31st Street, Bonifacio Global City, Taguig City
02-8519-8338/0917-634-0226
6 am to 9 pm (Mon-Sat), closed on Sundays

Physiaré SM Aura Premier
Unit 1705, 17th F SM Aura Tower, 26th street corner McKinley Parkway, BGC Taguig City
0977-831-3424
10:30 am to 6:30 pm (Mon-Sat), closed on Sundays

Makati Clinic
902 Medical Plaza, Dela Rosa St. corner Amorsolo Street, Legazpi Village, Makati City
02-7621-9249/0917-706-2069
11 am to 7 pm (Mon-Sat), closed on Sundays
---
Images courtesy of Almario Physio Team