Wanderland Festival 2019 Takes You To Another Dimension Of Everything Magical
The magical celebration of music and arts is just a few months away so make sure to mark your calendars and purchase your tickets as Wanderland 2019 is happening this coming March 9 and 10, 2019 at the Filinvest City Events Grounds, Alabang.
Also read: Wanderland Festival 2017 is about to unleash the Wild Wanderer in you
Produced by Karpos Multimedia, Wanderland Music and Arts Festival is the annual tradition of gathering good people with good music. Bringing together people to celebrate one love for art and music, the festival showcases international and local live music and art presentations.
With a loyal following and a dedicated community, Wanderland is committed to giving back and recognizing not just independent artists and musicians but also serving as a platform for discovering new bands and visual artists. Through the annual Wanderband competition, winners and runners-up are given the opportunity to play and present in the country's premier music and arts festival.
Artist Line Up
Every year, Wanderland continues to bring fresh music and old favorites into one space to celebrate independent arts and music. This year, Wanderland Festival has officially released the first wave of the artist line up.
The international indie-bands and artists for wave one are as follows: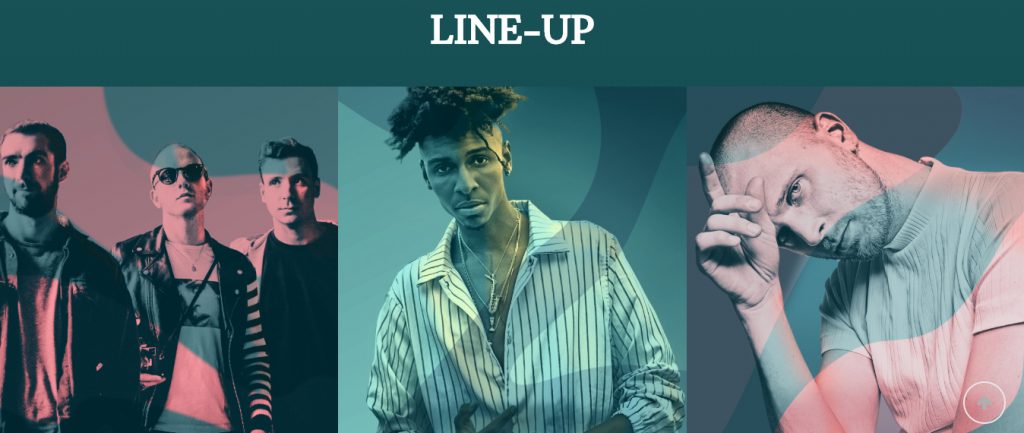 Two Door Cinema Club, an indie rock band from Ireland, Masego, an African-American musician, JMSN, an American singer-songwriter, and SG Lewis, a producer, songwriter and DJ will be present to jam and bring international independent songs to the Philippine stage.
OPM lovers especially those who look forward to seeing our home-grown indie bands and artists, here's the line up for wave one:
Sandwich, an alternative rock band, Dayaw, a jazz and rock music band, Unique, a singer-songwriter and former IV of spades vocalist, and singer-songwriters Reese Lansangan and Clara Benin will be serenading us with their original compositions and OPM hits.
Stay tuned as the wave 2 reveal of the line up will be up soon!
Tickets
Attention wanderers! The exclusive Globe pre-sale codes have run out as well as the pre line up regular wanderer and pre line up star wanderer. But no worries, the regular wanderer is still up for grabs as well as the star wanderer, regular wander buddies bundle and the star wander buddies bundle. Make sure to purchase your tickets at the nearest SM ticket outlets or you can also purchase online at wanderlandfestival.com.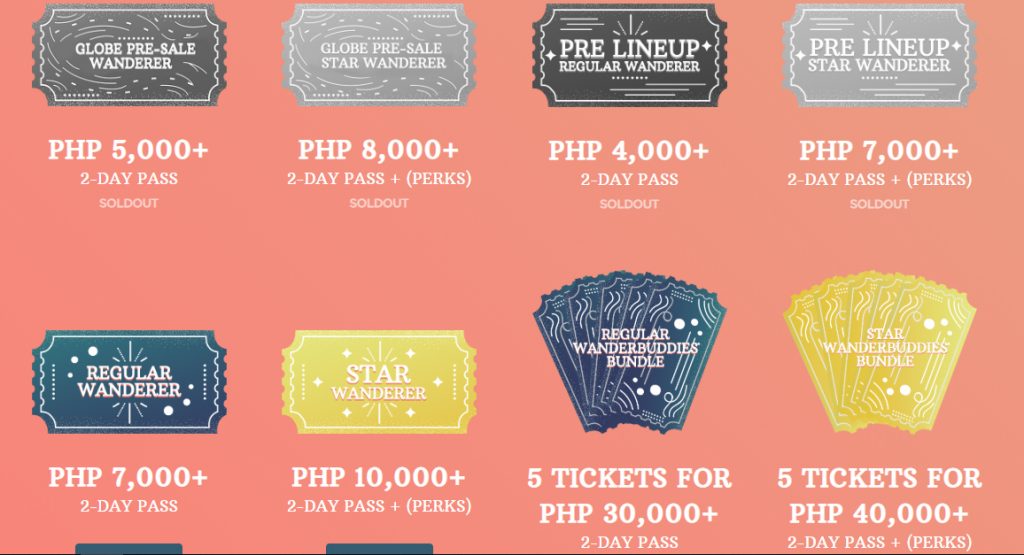 Ticket rate for the Regular Wanderer is at Php 7,000+ for a 2-day pass, for the Star Wanderer pass with perks such as express entrance lane, exclusive Star Wanderer kit, access to the exclusive viewing deck, VIP toilets, private bar, and free two drinks it costs Php 10,000+. 
Make sure to visit this page regularly as we update you with the ticket sold outs and the next few waves of artists/band lineups. For more information, you can contact Karpos Multimedia at (02) 551 4217 or email Wanderland Festival at hello@wanderlandfestival.com.
Also read: Wanderland 2015: Camping Has Never Been Better
Details:
What: Wanderland Music And Arts Festival 2019: Wanderland Magic
When: March 9 and 10, 2019
Where: Filinvest City Events Grounds, Bridgeway Avenue, Alabang, Muntinlupa City
Facebook: facebook.com/wanderlandfest
Website: http://wanderlandfestival.com