Catch the 21st World Bazaar Festival on Dec 15-20 at Vertis North in Quezon City
The World Bazaar Festival, the grandest Christmas bazaar in the country, is back to set the mood for another joyous holiday experience on December 15-20 at Vertis North in Quezon City.
After a year-long hiatus, the 21st edition of the most anticipated holiday bazaar re-appears in a new venue, running daily from 3:00 p.m.to 10:00 p.m. Organized by Worldbex Services International, the leader in event organization here in the Philippines.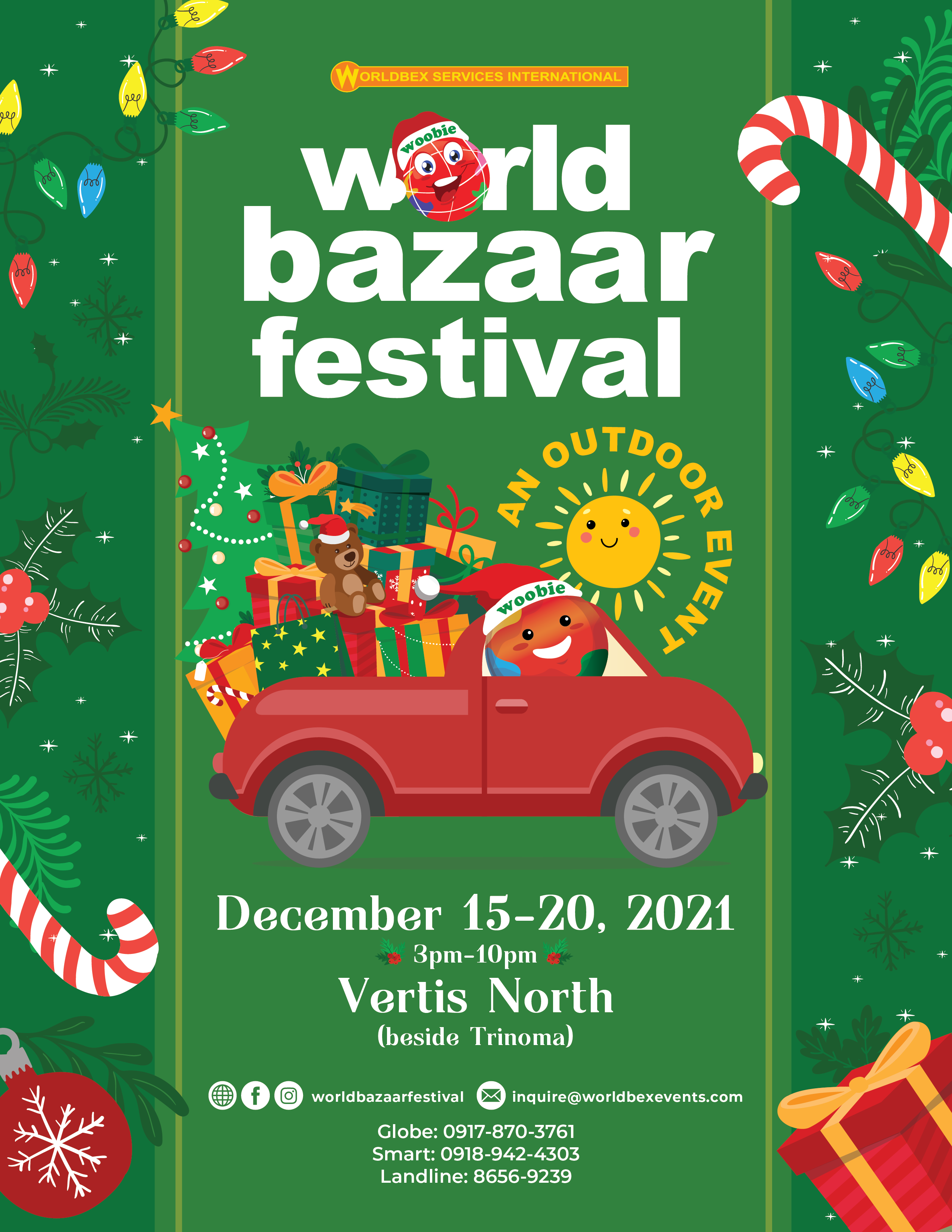 IMAGE from WorldBex Services International
The last WBF attracted 126,000 visitors who were simply thrilled at the sight of the amazing merchandise of some 663 exhibitors in over 743 booths. Needless to say, this year's show aims to achieve new heights in this day and age of the new normal.
The 21st World Bazaar Festival offers a showcase of a meticulously chosen selection of gift items for everyone, including home and office accessories perfect for the holidays in the Christmas Village, Woobie's Goodies, and Woobie's Food World where shoppers can re-energize themselves with a wide array of refreshments.
Register here: https://register.worldbexevents.com/ 
---
This is a press release. Minor edits were made prior to publishing.