Metro Manila Film Festival 2020 to Stream Entries Online Starting December 25
Continuing the Filipino Christmas tradition amid the pandemic, the Metro Manila Film Festival 2020 (MMFF) is set to premiere worldwide starting December 25, 2020 to January 7, 2021 via upstream.ph/mmff.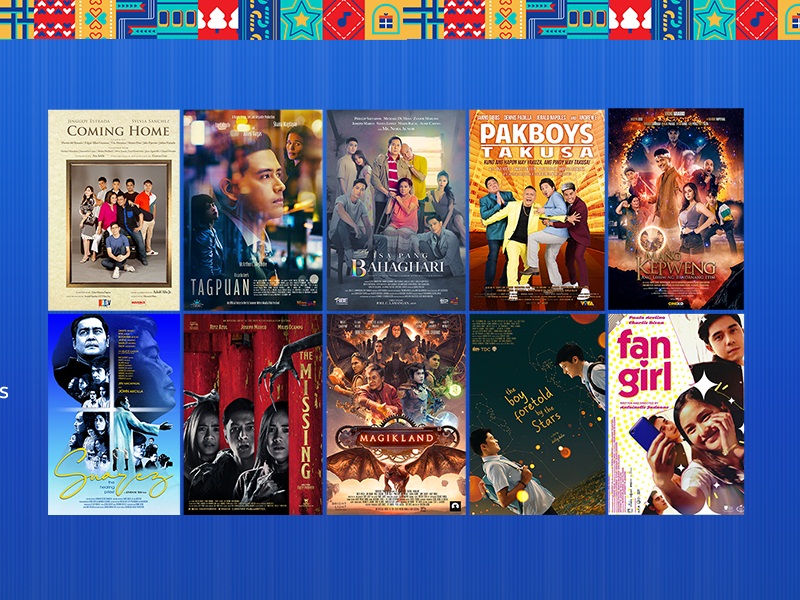 The 46th edition of the MMFF differs from the previous ones as it will be held online due to the pandemic. The festival is also the first to make its film entries available to audiences outside the Philippines.
A total of 10 official film entries will be made available to watch via an online platform such as family drama film "Coming Home," directed by Adolfo Alix Jr.; Antoinette Jadaone's "Fan Girl"; "Isa Pang Bahaghari" by Joel C. Lamangan, DGPI; "Magikland," a fantasy film directed by Christian Acuna; and Topel Lee's 2017comedy film "Mang Kepweng: Ang Lihim ng Bandanag Itim".
Other entries include "Pakboys Takusa" by Al Tantay; a biopic by Joven Tan titled "Suarez: The Healing Priest"; "Tagpuan," directed by McArthur C. Alejandre; the first BL film in the Philippines, "The Boy Foretold by The Stars"  by Dolly Dulu; and horror film "The Missing," directed by Easy Ferrer.
Philippine residents can buy tickets for MMFF 2020 since December 7, while those abroad can get their tickets starting December 18. All official film entries are available for advance booking online via upstream.ph/mmff for Php 250 per film. Pay for your tickets through GMovies.ph.
To watch the films online, create an account as GMovies. ph for free. Click on the "STREAM NOW on UPSTREAM" tab to watch your chosen film.
Aside from the official film entries, you can also stream a selection of MMFF classic films online for Php 59. Some of these classic films include "Ang Larawan" (2017), "Die Beautiful" (2016), "English Only, Please" (2014), "Crying Ladies" (2003), and more.
For more information, visit MMFF 2020's website at upstream.ph/en/mmff and follow their social media pages on Facebook and Instagram.
Details
What: Metro Manila Film Festival 2020
Where: Upstream (online)
When: December 25, 2020 to January 7, 2021
Tickers: Php 250 per film (pay via GMovies.ph)
Website: upstream.ph/en/mmff
Facebook: facebook.com/mmffofficial
---
Images grabbed from MMFF 2020 Upstream website