Celebrate Filipino Art at ManilART 2020 Happening This December
Now in its twelfth year, ManilART, the national art fair, is back to focus on "2020 Vision for a Future Reimagined" happening from December 9 to 13, 2020 at SMX Convention Center, SM Aura Premier, Taguig City.
The role of art and culture remains essential to our identity as a people and necessitates an evolution with the times. The theme of this year's ManilART alludes not just to current contexts and concerns, but the precautions necessary to ensure a better way of moving forward.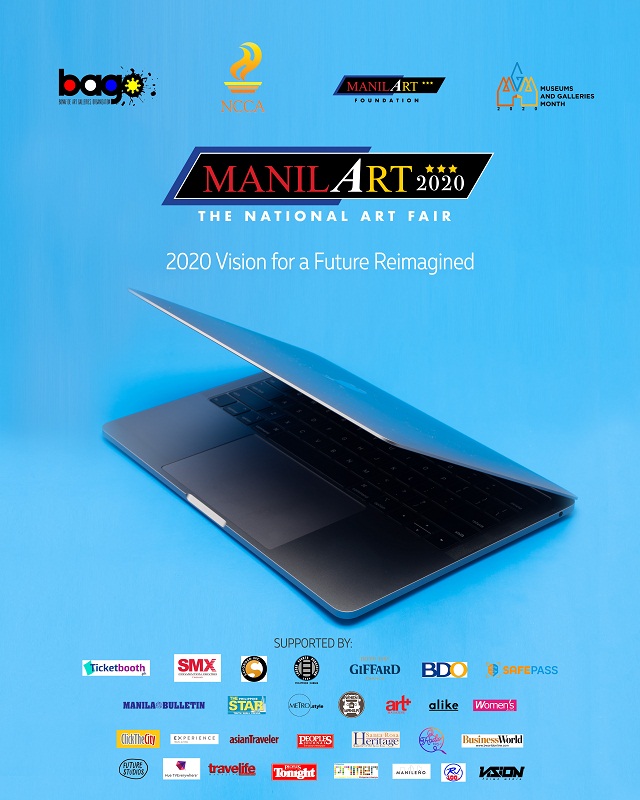 The fair's organizers have placed the utmost importance on the safety of its guests, devoting two days to invitational VIP previews with timed entrances in strict observance of contactless registration and the venue's optimal capacity and flow.
Another three days shall have general admission subject to similar safety protocols and shall be professionally monitored by ManilART's event partners including Ladder Events Production, Ticketbooth, and Safepass.
These measures for everyone's safety and security extend far beyond the present that must be assumed as longer-term practices in terms of the art fair, art markets, and the relevant procedures for art and cultural exhibitions in general.
Aside from the onsite fair, the online edition of ManilART will provide full virtual walkthroughs of the actual physical fair set-up and contents. This offers the visitor an "almost -there" experience via a 360-degree photographic view.
This is augmented by the various asynchronous online activities likewise available through the portal as well as links engaging with the participating gallery exhibitors and their respective fair offerings.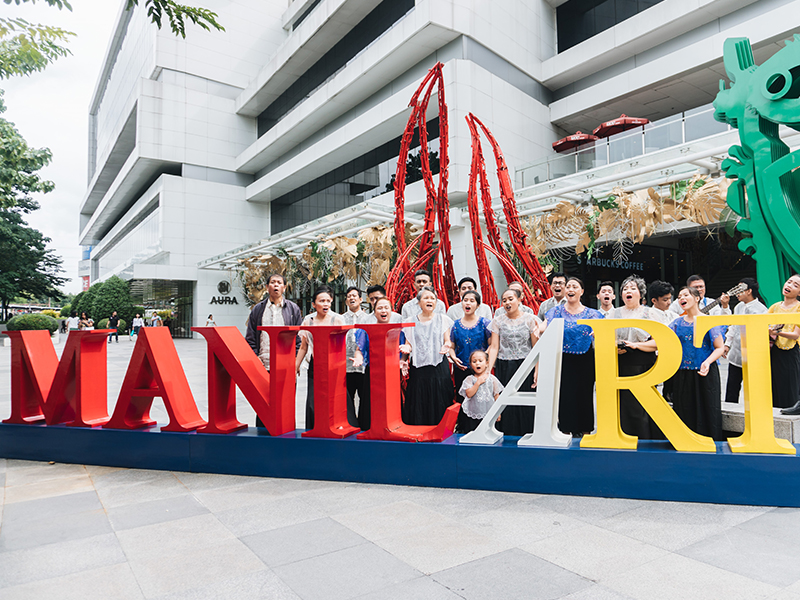 ManilArt, together with Mindanao Art, are two of the flagship activities of the Museums and Galleries Month, which is observed every month of October. Both events now have an online component to them, with webinars and lectures to be held alongside their rigorously monitored physical activities.
In the last week of October, ManilART 2020's web portal kicks off with an interview with renowned artist and art historian Cid Reyes on the nuances of art criticism. In the weeks that follow, the site will host even more activities relating to art education and engagement, which shall culminate with the onsite art fair.
ManilART continues to evolve to adapt to the changing world ensuring the place of arts and culture in national life. Art practitioners, exhibitors, and enthusiasts are enjoined to safely and responsibly contribute to the cultural conversation.
For more information, visit ManilART 2020's website at manilartfair.com and social media pages on Facebook and Instagram.
Details
What: ManilART 2020
Where: 
SMX Convention Center, SM Aura Premier, Taguig City
Online web portal at manilartfair.com
When: December 9 to 13, 2020
Website: manilartfair.com
Facebook: facebook.com/manilart
---
This is a press release. Edits were made prior to publishing.