ITIM: A Material Manipulations in Black Art Exhibit Happening This October
ITIM is an exhibition that pushes the boundaries of local design and craftsmanship. In washing the pieces in black, ITIM attempts in uniformity and instead calls for the recognition of presence in texture and form in the absence of color.
Catch Philippine designers and their works at ITIM: Material Manipulations in Black happening until October 31, 2020.
The pieces in the exhibit are shadows of the seemingly mundane; once only in our peripheries now refocused through the lens of materiality.
Nine Philippine brands breathe contemporaneity into heritage, among them are CSM, E. Murio, Schema, MASAECO, Nature's Legacy, Zacarias1925, JB Woodcraft, Vito Selma, and Industria. Philippine designers also collaborate with curators Rita Nazareno and Gabby Lichauco to make narratives tangible.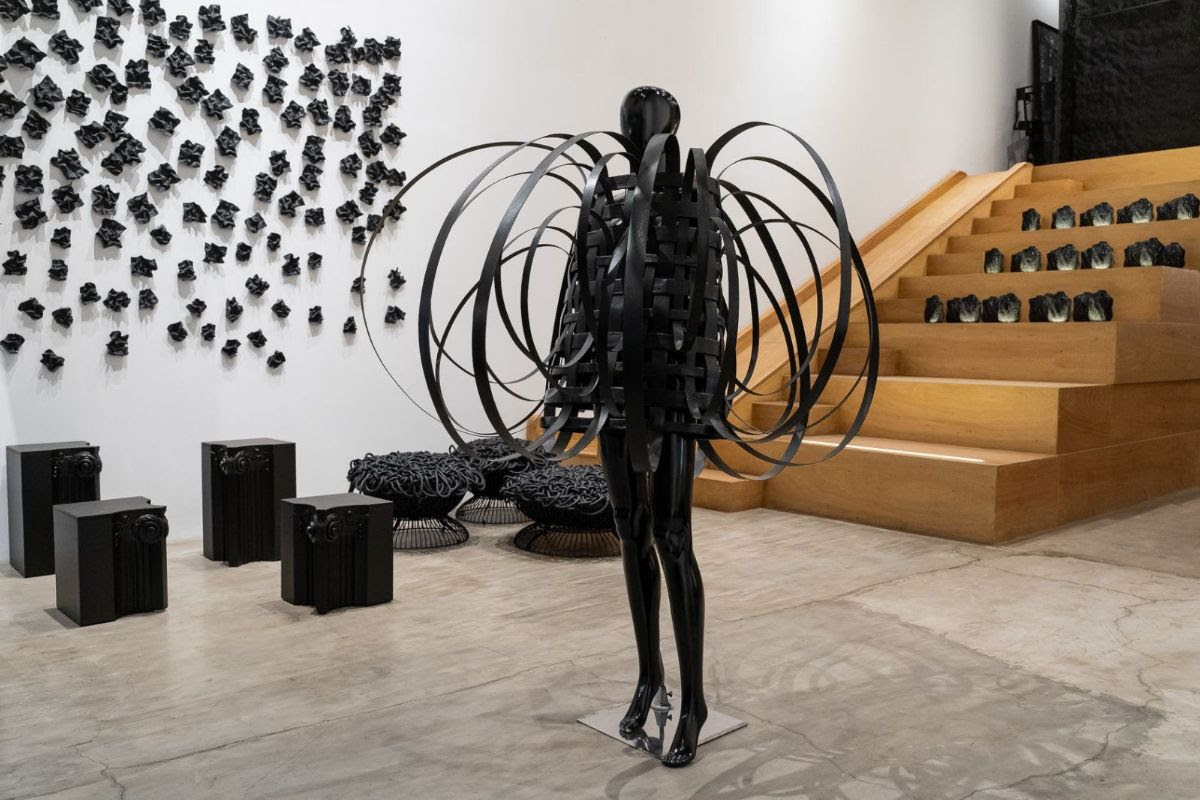 ITIM features memories meant to be held—from the ridges of crumpled paper sculpted from fine bone china to false shadows created by suspended maps.
It brings to life unthinkable theses manifested into space—blackened cloud formations, reflections of impossible undulations on wicker, and lengths of tangled noodles.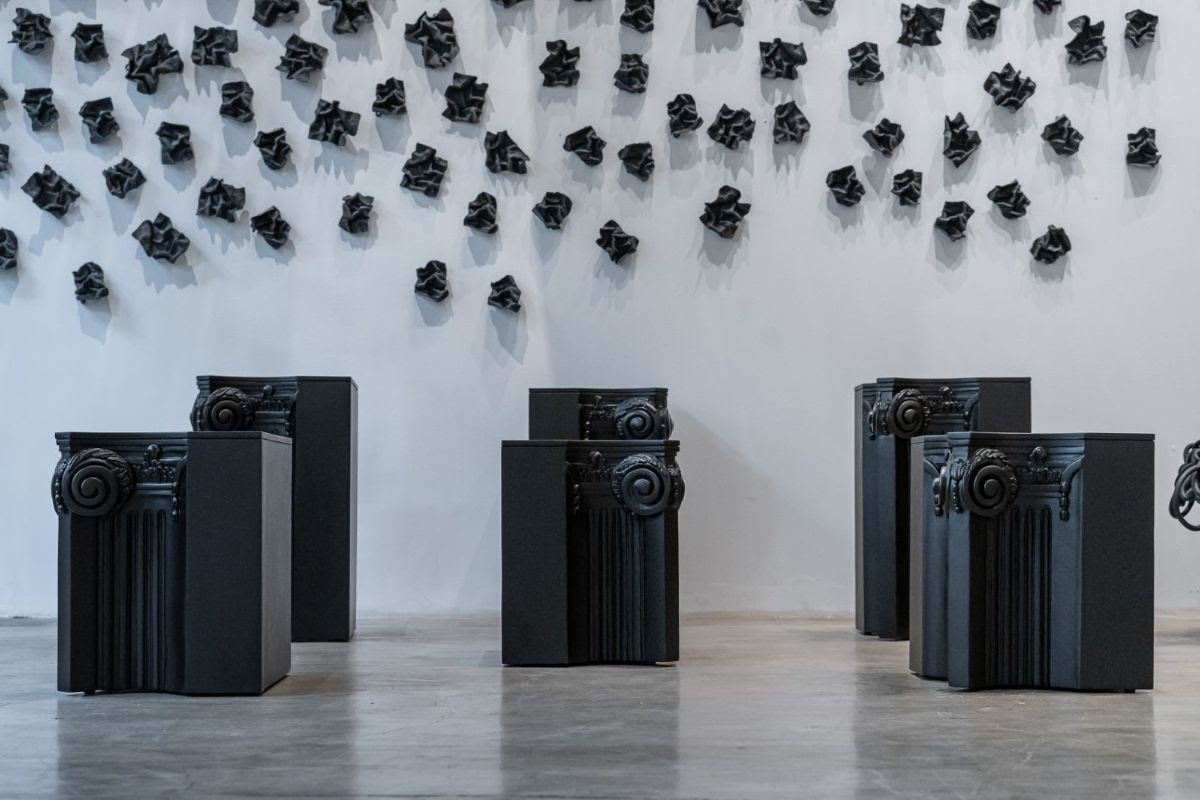 Once only concepts, passion projects hidden in storerooms, ITIM allows pieces to come out of the shadows, blurring the lines between what is considered to be design and conceptual art.
In this exhibition, Design Philippines champions imaginations and craftsmanship, injecting the Philippine consciousness into the global eye through thoughtful design.
ITIM unearths ideas that have been locked away in physical and mental warehouses of the representative brands and bring them to life through the language of craftsmanship—one mastered through decades of practice. View full catalog here: ITIM Catalogue
Details
What:  ITIM: Material Manipulations in Black
Where: The Alley at Karrivin, 2316 Chino Roces Avenue Ext. Makati City
When: October 3 to 31, 2020
Gallery hours: 10 a.m. to 4 p.m. (Tuesday to Saturday)
---
This is a press release. Minor edits were made prior to publishing.