CFO Summit 2020 Goes Virtual This Year!
In light of the ongoing developments resulting from the Covid-19 Pandemic, the CFO Summit will go virtual this year and will happen on November 11 and 12, 2020.
Aseanhr.org Team just recently announced that the physical conference will be postponed this year following the mandates of health experts and local authorities.
Meanwhile, attendees can still look forward to the strategic CFOs and finance-related executives with a 5-point agenda of thought-provoking talks and actionable insights from Top Executives and Finance Technology disruptors who are re-defining the future of finance.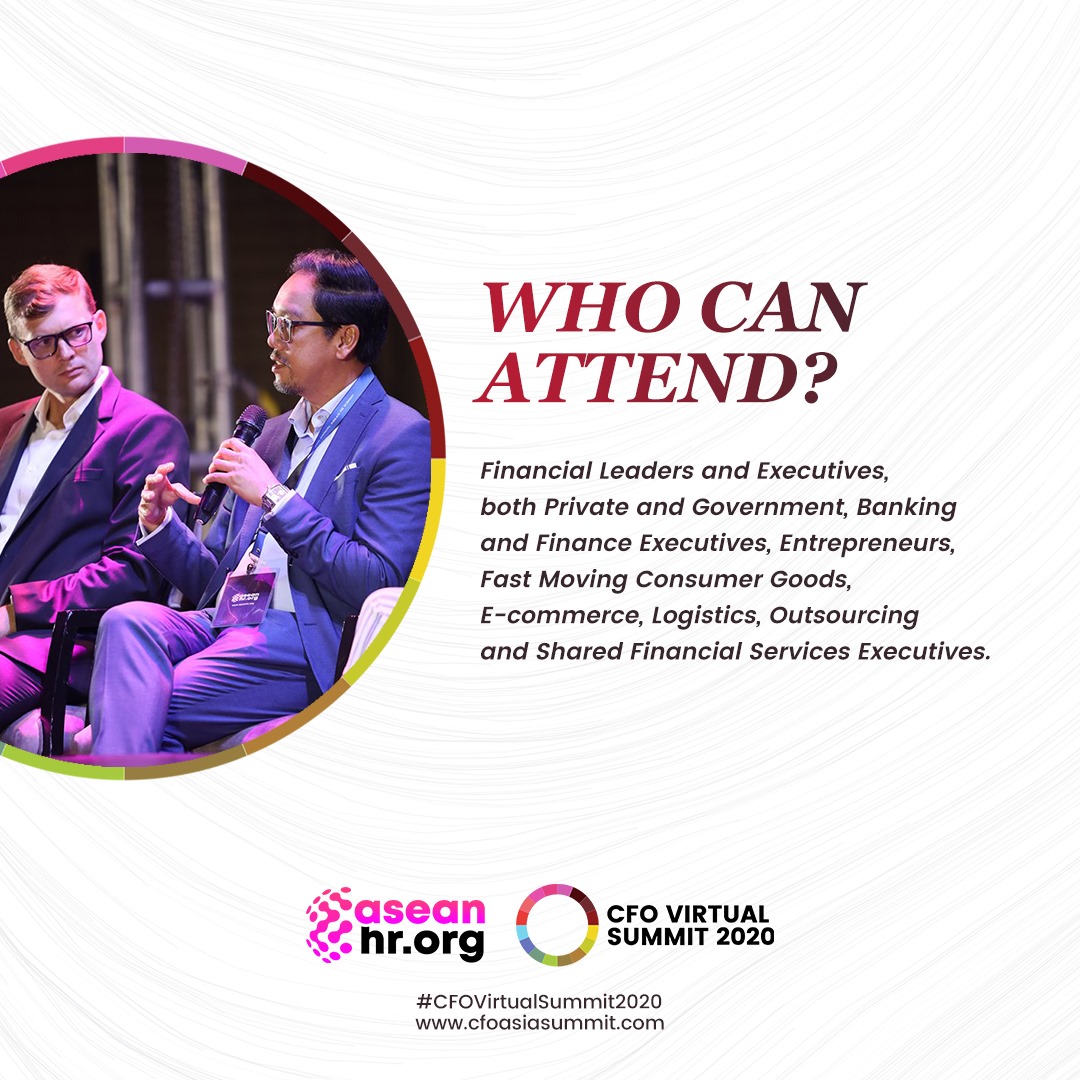 Financial leaders and executives, as well as e-commerce and entrepreneurs, are welcome to join the biggest virtual summit of the year. On the other hand, Aseanhr.org's flagship event, the 2nd CEO Summit, and the 3rd ASEANHR Summit will be rescheduled on Q1 and Q2 of next year.
Event details, rates, and admission to be updated once available. 
Also read: Biggest Business Meeting CFO Summit Manila 2020 is Happening This May
Details
What: CFO Virtual Summit 2020
When: November 11 and 12, 2020
Website: cfoasiasummit.com or aseanhr.org
Facebook: facebook.com/cfoasiasummit
---
This is a press release. Minor edits were made prior to publishing.
Images courtesy of Aseanhr.org