Join BGC Arts Center's Online Paint-Along Session with Philippine Pastel Artists This August
Join BGC Arts Center's Online Paint-Along Session with Philippine Pastel Artists This August
Create your very own pastel painting of a Bonifacio Global City landscape as BGC Arts Center brings you an online paint-along session on August 8, 2020 with Mr. Grandier Bella of Philippine Pastel Artists. He will guide you with an introduction to the medium, use of materials, fundamentals of drawing and composition, and the basic techniques on the application of pastel.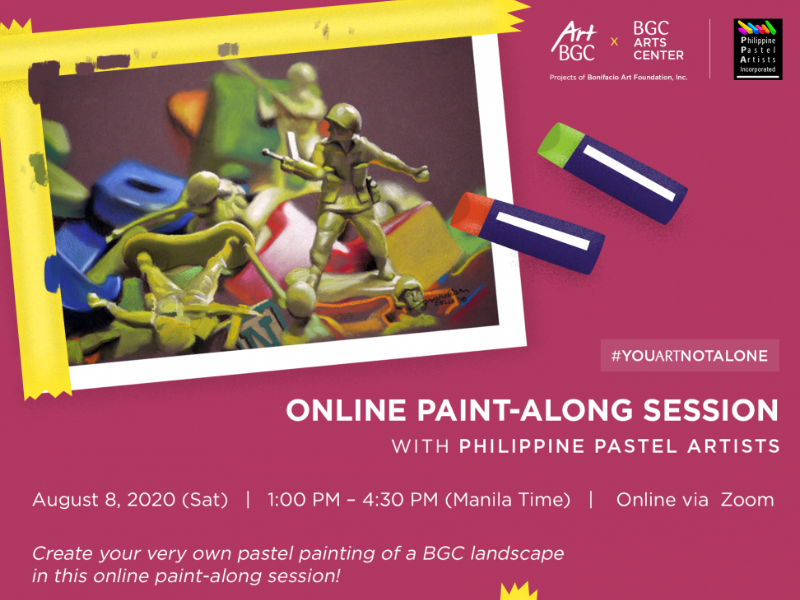 This online workshop, with a theme of '"Sundown on 3rd Avenue," will be held via Zoom and is open for participants nine years old and above. Although the workshop caters to those with a basic-intermediate skill level, those with no prior experience are still welcome to join as basic techniques will be discussed in the session.
Pastel drawings and paintings are characterized by their luminous color and rich velvety texture. This is because pastel powder is pure color pigment. Pastel sticks consist of powdered pigment combined with a binder.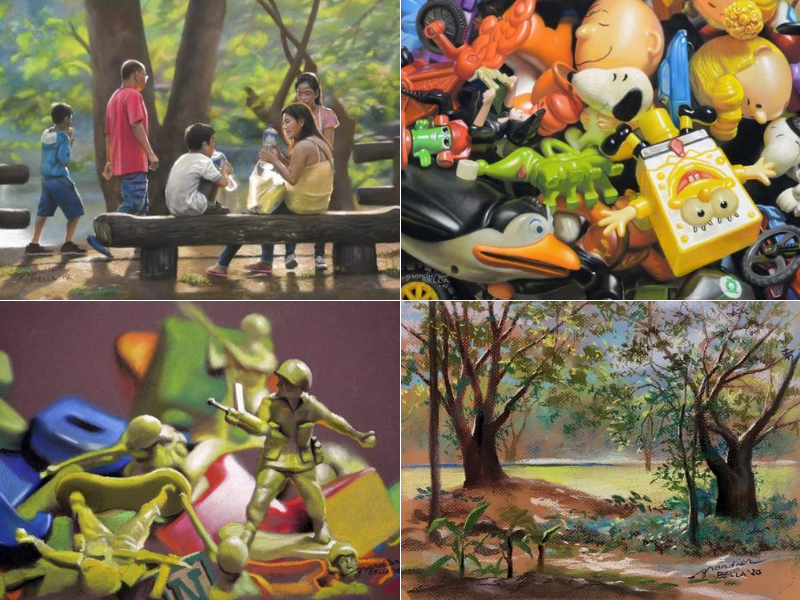 Some of Grandier Bella's works using pastel as the medium
This medium has been used as early as the 15th Century and has been used by great renaissance artists. Initially, pastel was used by these artists as medium for preparatory studies but it later became its own medium in the 16th Century when French artists started using it for portraits and still-life paintings.
Through this workshop, you will learn from the best and even get the chance to win a 48-piece set of Jackson's soft pastels from Art Nebula PH as well! Interested participants may reserve a slot by signing up here. Registration fee costs Php 750, but if you are a BGCitizen or someone who lives, works, and studies in BGC,  you get a 10% discount!  Just make sure to attach a valid ID or any valid proof in the registration form.
For the full workshop details, you may check out BGC Arts Center's website.
Details
What: BGC Arts Center Online Paint-Along Session
When: August 8, 2020, 1 p.m. to 4:30 p.m.
Where: Zoom
Registration: Register here, (Php 750/participant, 10% discount for BGCitizens)
Website: bgcartscenter.org
---
Source: bgcartscenter.org