Learn More About Business at Angat Pinoy Business Expo 2020 This May
Heads up, Filipino entrepreneurs!
Angat Pinoy Business Expo 2020 will be happening once again from May 5 to 7, 2020 at the World Trade Center Metro Manila, Pasay City.
Gathering together notable businessmen and franchise buyers, the much anticipated Angat Pinoy Business Expo will certainly be an aid in fulfilling your goals in the business industry. With approximately 10,000 participants every year, the expo is the best place to establish your brand.
The event was possible with the help of JCI Alabang and Association of Filipino Franchisers Inc (AFFI).
JCI Alabang is a component of Junior Chamber International with more than 200,000 members who aim to widen their network and develop their business and leadership skills. On the other hand, AFFI is a trade organization promising to empower the small-medium enterprise business through franchising.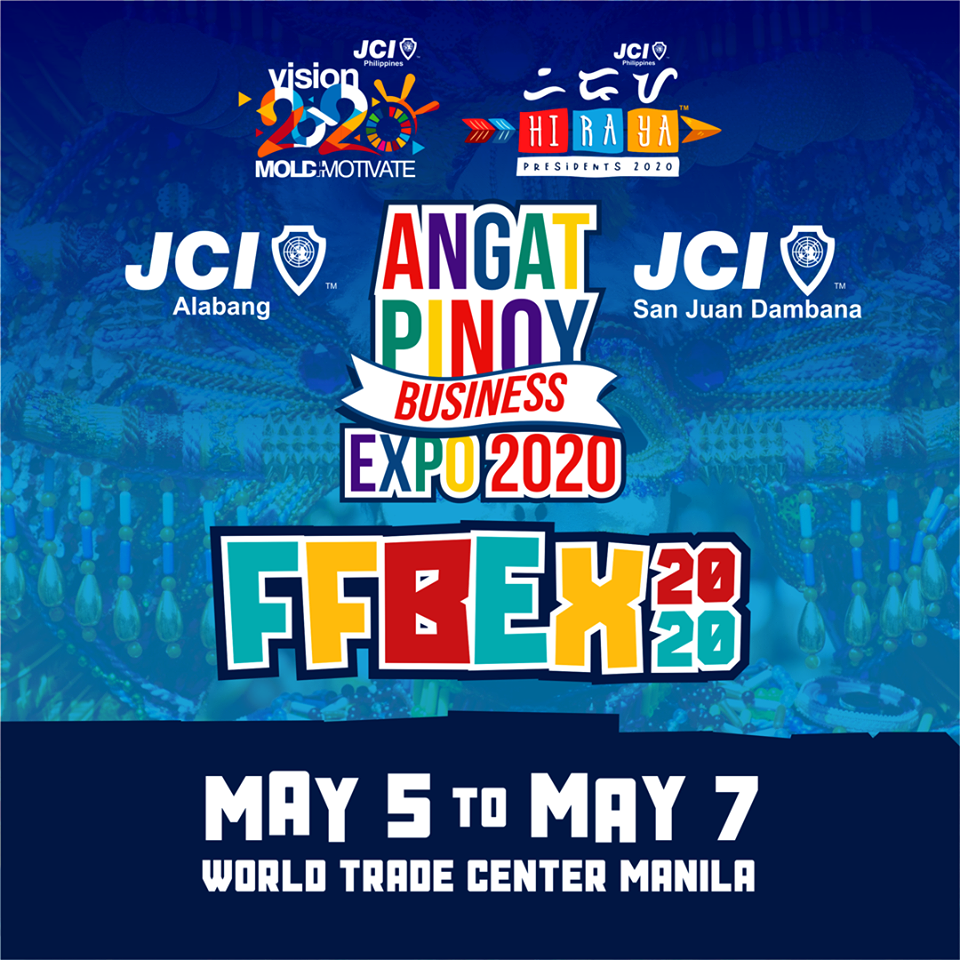 In addition to that, 15 business mentor speakers will also be present to tackle the stories behind the success of their business. Participate in face-to-face discussions with people who handled renowned franchises in the country. Surely, you'll learn a lot from these industry experts.
In fact, Angat Pinoy highlights over 250 booths to the attendees. They will be able to witness a wide range of franchising businesses, giving them the chance to welcome new opportunities in entering the business industry.
Originally, Angat Pinoy Business Expo in collaboration with the Filipino Franchise and Business Expo 2020 was scheduled for February 28 to March 1. The event was moved to May 5 to 7, 2020 due to the ongoing COVID-19 threat.
Gear up for the longest-running business exhibition this May. The best thing is admission is free!
For more information and inquiries, visit the Angat Pinoy Business Expo Facebook page.
Details
What: Angat Pinoy Business Expo 2020
Where: World Trade Center Metro Manila, Pasay City
When: May 5 to 7, 2020
Ticket information: Free, pre-register here
Facebook: facebook.com/JCIAngatPinoy/
---
Source: Angat Pinoy Business Expo Facebook page
Images grabbed from Angat Pinoy Business Expo Facebook page