ASTREX B2B Is Set Happen on March 16 to 19
B2B, also known as business to business, is frequently happening all over the country, which serves as a passage for businesses to interact with one another—with a focal point to sell one's product or services.
Assembling together travel businesses across the world, Asian Travel Exchange Business-to-Business (ASTREX B2B 2020) is set to take place at three cities in the Philippines including Manila, Cabanatuan, and Cebu on March 16 to 19, 2020.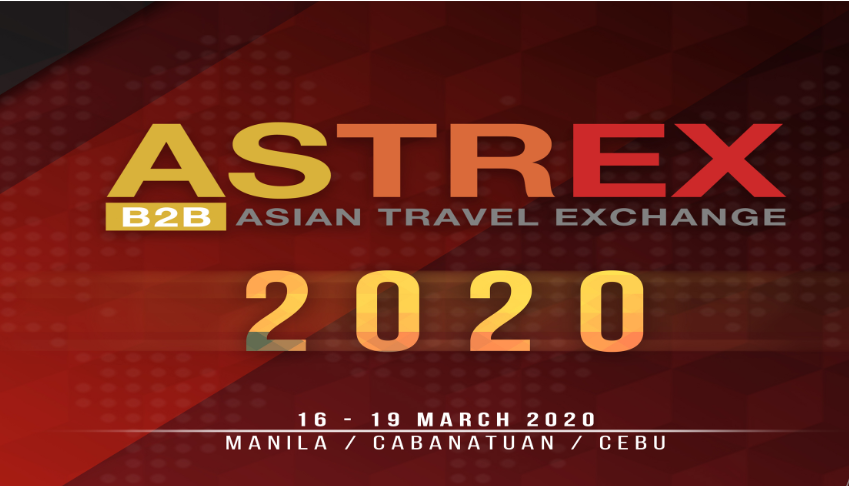 For your guidance, the Manila event will be held at the Diamond Hotel on March 16, while the Cabanatuan event will take place at Harvest Hotel on March 17. Lastly, the Cebu event will be happening at Bai Hotel on March 19.
Be a BUYER and connect your business to the world in ASTREX B2B 2020.MARCH 16 – Diamond Hotel (Manila)MARCH 17 – Harvest Hotel (Cabanatuan)MARCH 19 – Bai Hotel (Cebu)Thank you Ms. Katherine Thin for trusting us.ASTREX B2B TRADE BUYER: http://bit.ly/ASTREXB2BHow to register:Step 1: Click on the link http://bit.ly/ASTREXB2BStep 2: Fill out the form, click SUBMITStep 3: Notify us by sending your business card copy at astrex.joyce@gmail.comLIMITED SLOTS Sign up NOW! http://bit.ly/ASTREXB2B

Asian Travel Exchangeさんの投稿 2020年2月23日日曜日
ASTREX B2B is a tourism event supported by the Department of Tourism and the Tourism Promotions Board of the Philippines, aiming to uplift the country's tourism as well as showcasing other world attractions to Filipinos.
Other than that, the business to business event strives to reach a wider scope, which is why it will be held in three regional places.
Here, you can check out sellers from various business categories. Additionally, approximately 2,000 travel businesses across the country and abroad are expected to be present in the event. Interested buyers are allowed to review the products list and set their appointment.
As per their Facebook page, the event will highlight #ASTREXConnect wherein potential buyers are given the chance to interact for the first two days. On the other hand, #ASTREXEngage will allow the clients and business owners to introduce their products in order to close more business deals.
Catch this year's ASTREX B2B this March as you will be able to witness different sellers from a wide range of business categories, showcasing alluring destinations across the globe.
For more information and inquiries, visit the Asian Travel Exchange website or Facebook Page.
Details
What: Asian Travel Exchange Business-to-Business 2020
Where and When:
• Diamond Hotel, Manila – March 16, 2020
• Harvest Hotel, Cabanatuan – March 17, 2020
• Bai Hotel, Cebu – March 19, 2020
Ticket information: Buyers may register here.
Website: asiantravelexchange.com
Facebook: facebook.com/asiantravelexchange
---
Source: Asian Travel Exchange website and Facebook Page
Images grabbed from Asian Travel Exchange  Facebook Page