Thai Actor Mario Maurer to Hold First Manila Fan Meeting in June
Cap off the first half of 2020 on a good (or better yet, on a good-looking) note by joining the well-loved Thai actor Mario Maurer on his first-ever Live and Meet in Manila!
Themed First Love, the Skydome at SM City North EDSA is set to witness an abundance of his charms this coming June 28, 2020.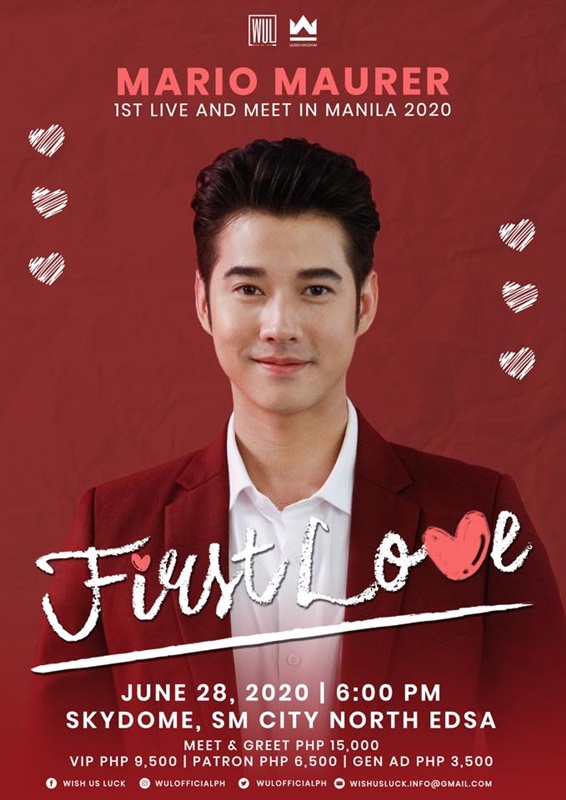 Mario Maurer began as a model back when he was 16 but he has since seen a breakthrough in his acting career through the hit 2010 romantic comedy film A Crazy Little Thing Called Love, where he played the role of a high school student upon whom the girls can't help but swoon over.
Another prominent production he partook at is Pee Mak, which is an undeniable turntable from the rom-com one as it was infused with a bit of scare. Mario acted Mak, who served in a war and thereafter came back to his dead wife—who supposedly became a ghost.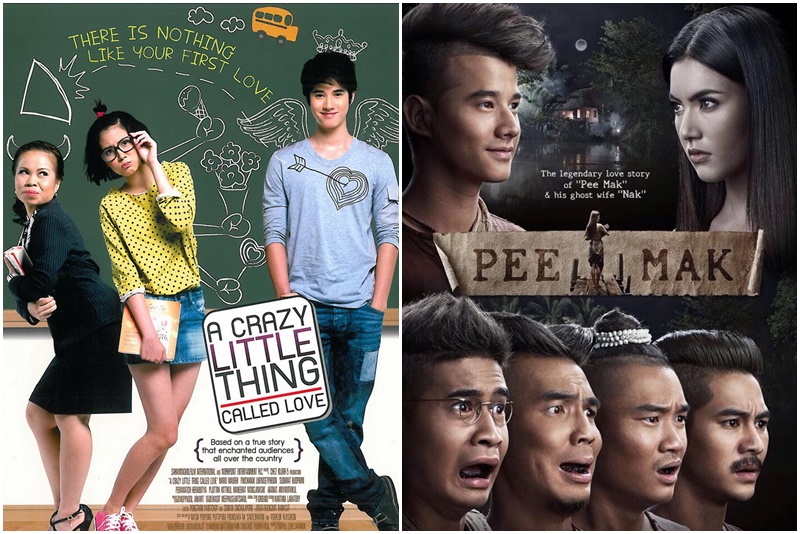 More so, the German-Thai artist also graced the big screens in the Philippines through the Filipino-produced film Suddenly It's Magic where he starred alongside Filipina actress Erich Gonzales.
Also read: Thai Trade Center Manila Brings Mini Thailand Week 2020 This March
Tickets to his fan meeting will be available starting March 6, which are accompanied by perks tantamount to their respective prices. See the ticket types below:
• Meet and Greet Ticket (Php 15,000) – includes a 1:1 photo opportunity, poster signing, hi-touch, access to the soundcheck show, and an event poster
• VIP (Php 9,500) – includes a 1:10 group photo opportunity, hi-touch, access to the soundcheck show, pre-signed poster, and an event poster
• Patron (Php 6,500) – includes a 1:10 group photo opportunity, hi-touch,  and an event poster
• General Admission (Php 3,500) – hi-touch and event poster
This show is organized by Wish Us Luck, an event producer centralized on bringing Thai events to the land of the Philippines.
Details
What: First Love: Mario Maurer 1st Live and Meet in Manila 2020
Where: Skydome, SM City North EDSA, Quezon City
When: June 28, 2020, 6 p.m.
Ticket information: Tickets will be available on March 6 via cdmentertainment.ph
• Php 15,000 – Meet and Greet Ticket
• Php 9,500 – VIP
• Php 6,500 – Patron
• Php 3,500 – General Admission
Facebook: facebook.com/wishusluckofficial.ph