Space Encounters Gallery Opens Three Shows This March
Art is diverse. It has no forms or bounds and can be presented in a variety of ways and this March, Space Encounters Gallery dissects these concepts with three shows this March at their gallery in Pasig City.
With this, Space Encounters Gallery invites you to catch the opening of these three shows on March 5, 2020, at the Space Encounters Gallery, Pasig City.
The first showcase is POPCorn by Sam Peñaso who is no stranger to multidisciplinary arts and this showcase features just how far this artist can take his craft.
With his vast knowledge of media, Peñaso has staged solo shows and has represented the country in Japan, New York, Austria, and Abu Dhabi among others. One of his noteworthy performances is his "Stripewalker" performance where he goes around places clad in a matching pinstripe shirt and pants.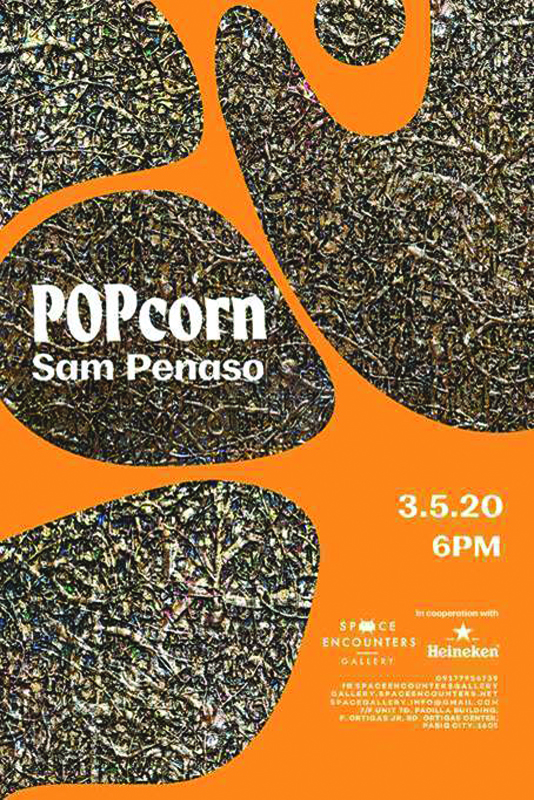 POPCorn features no specific subject and is drawn from Peñaso's experiences and the things that surround him. Dubbed as a "halo-halo special", the show features works made with more than just one medium.
There is a bit of something for everyone and maybe that is why Peñaso's creations are recognized regardless of where he exhibits.
Up next is Bayani Galera's Take a Seat that focuses on the artist's sense of community. The show is an extension of Galera's exhibit with Buklod Sining that was held last year at Intramuros' NCCA Gallery.
With the use of his signature subject, which are chairs of varying forms, Galera pays tribute to the community that serves his artistic influence by examining the contrasting ideals of a house versus a home.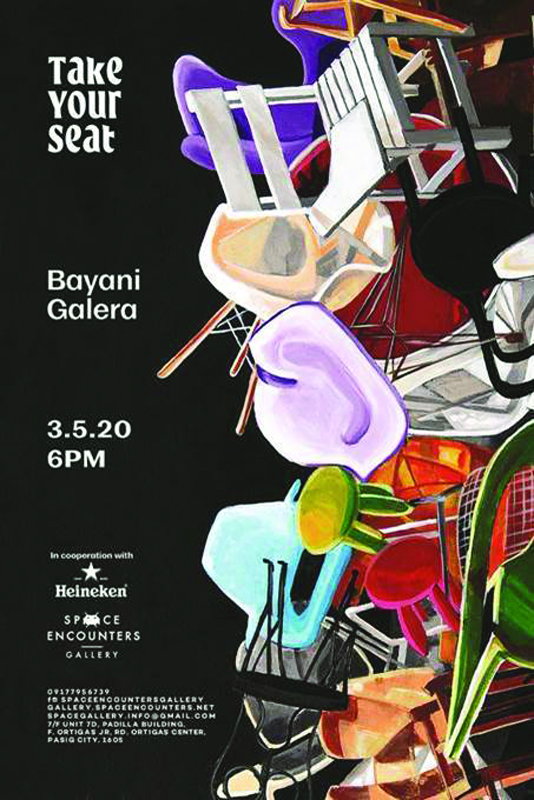 Take a Seat is a collaboration with Reen Barrera, Dex Fernandez, Wipo, Fitz Herrera, JP Duray, Nikko PelaeZ, Michael Villagante, Vincent Mayor, Richard Legaspi, Ronwell Bacani, and Pam Santos Galera.
Lastly, Pieces of Us is an exhibit by Atora and Neneko Martinez of Obscure Prototype Lab and Raymond Guevarra that tackles trivial parts that, when brought together creates a bigger story with their unconventional creations.
This is the debut of the Martinez siblings' first-ever toy-art exhibit that features custom-made toys that are products of their obsession with making things by hand. Their toys will be accompanied by quirky artworks of Guevarra who happen to have a penchant for kinetic motion.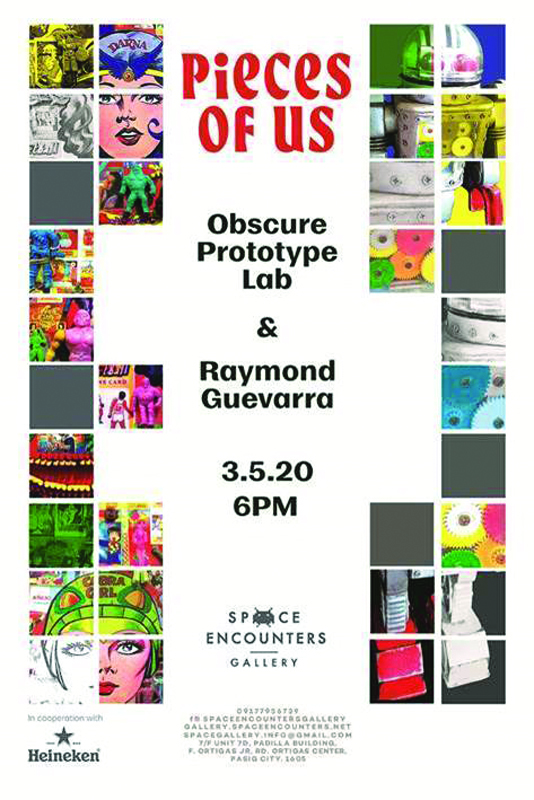 Guevarra loves twisting traditional pieces that not only entertain but also tell stories. His interactive works are inspired by childhood nostalgia and pop culture images that invite guests to participate in his creations.
You wouldn't want to miss out on the opening of POPCorn, Take a Seat, and Pieces of Us. Admission to the opening is free and open to the public.
For more information, you may visit Space Encounter Gallery's official website and Facebook page. You may also call at 0917-795-6739 or send an email at spacegallery.info@gmail.com.
Details
What: POPCorn, Take a Seat, and Pieces of Us Opening
Where: Space Encounters Gallery, Unit 7D, 7/F Padilla Bldg., F. Ortigas Jr. Rd., Ortigas Center, Pasig City
When: March 5, 2020, 6 p.m.
Admission: Free
Website: gallery.spaceencounters.net
Facebook: facebook.com/spaceencountersgallery
Instagram: instagram.com/spaceencountersgallery
---
This is a press release. Minor edits were made prior to publishing.
Images courtesy of Space Art Gallery