Get Hyped at Chroma Music Festival 2020 This April
UPDATED March 30, 2020: Chroma Music + Arts Festival has been postponed to a later date. Organizers will be announcing the final date through their social media sites.
Get ready to be hyped with mood-boosting EDM music accompanied by a lot of color powders as Chroma Music + Arts Festival is back this year to give you the best party of your life on April 18, 2020 at the Circuit Makati Events Grounds.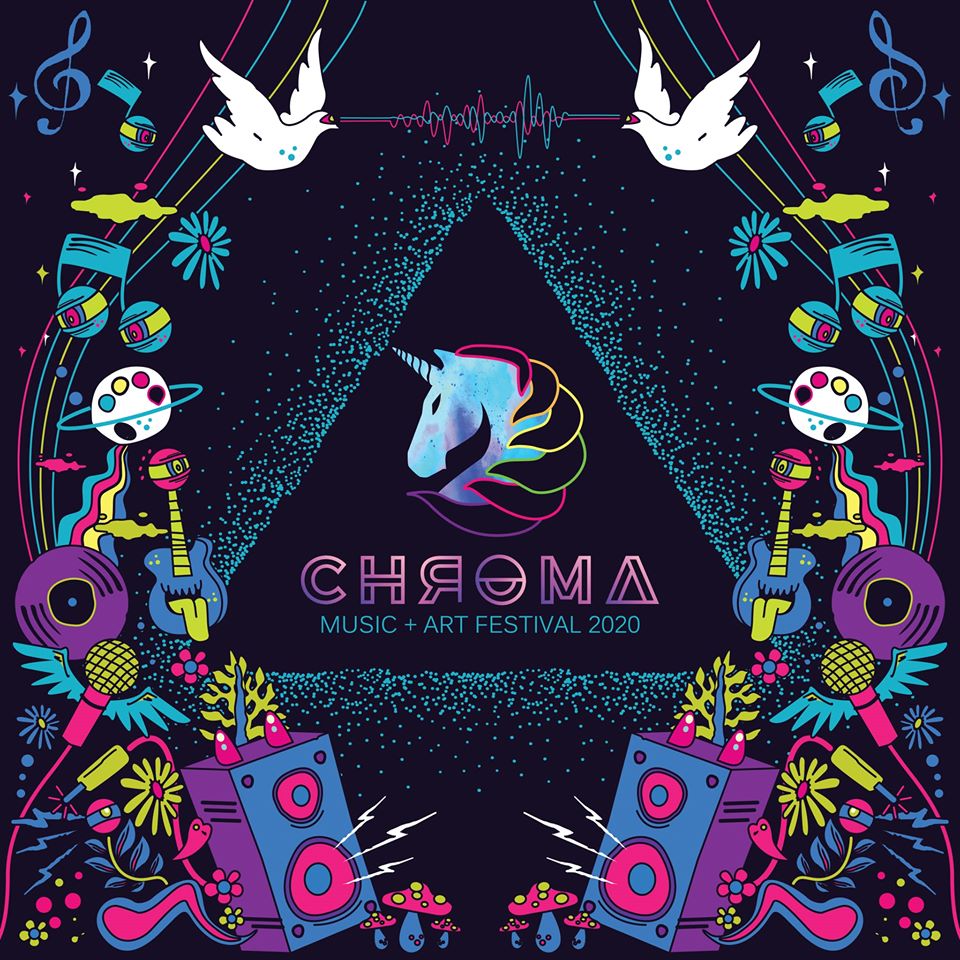 Deemed as the country's grandest color music festival of the year, Chroma Music + Arts Festival is all set to pump up the EDM scene in the metro with intense energy and color as they celebrate their 5th anniversary.
With five international artists and 17 local artists to take center stage, expect a colorful night full of fun activities, color powders bursting everywhere, and freebies waiting for you.
Chroma Music Festival's line up consists of three phases. The first phase of the festival highlights some of the much-awaited acts including Tom Taus, Callum David, Jellie Aw, Jennifer Lee, JN Ruiz, Victor Jao, and Renzo.
Meanwhile, the second phase includes performances from most commended artists Ace Ramos, Strodano, Those Damn Nerds, Alwyn , Cathy Frey, and Ally Takashi. The third phase also features acts like MC Paolo, MC DM, Ronthug, MC Boo, MC KYXZ, Tom Kim,  Ally Takashi.
The music festival will start at 1 p.m. Take note that attendees should be aged 18 and above to be able to drink and enter the festival grounds.
Tickets are available at SM Tickets online and outlets nationwide. Admission is priced at Php 650 for Regular Gen Ad inclusive of one color powder and Php 1,500 for VIP inclusive of two color powders, one shirt, and one drink stub.
Also, watch out for sale tickets to be announced of their social media pages soon.
For updates and more information, visit Chroma Music Festival's social media pages on Facebook and Instagram.
Details
What: Chroma Music Festival 2020
Where: Globe Circuit Events Ground, Makati City
When: April 18, 2020, 1 p.m.
Ticket information: Tickets are available at SM Tickets online.
• Regular Gen Ad – Php 650
• Regular VIP – Php 1,500
Facebook: facebook.com/chromamusicfestival