Experience Rome Through Fine Wines at L'Aperitivo Romano This February
Italy's capital city, Rome, is a destination known for its historic architecture, iconic art pieces, and of course, a cuisine proved to be one of the most popular in the world.
Aside from pizza and pasta, Italy also boasts its rich and diverse wine heritage that dates back to over 2,000 years ago. And this February 26, you can have the chance to taste wines fresh from the Eternal City at L'Aperitivo Romano!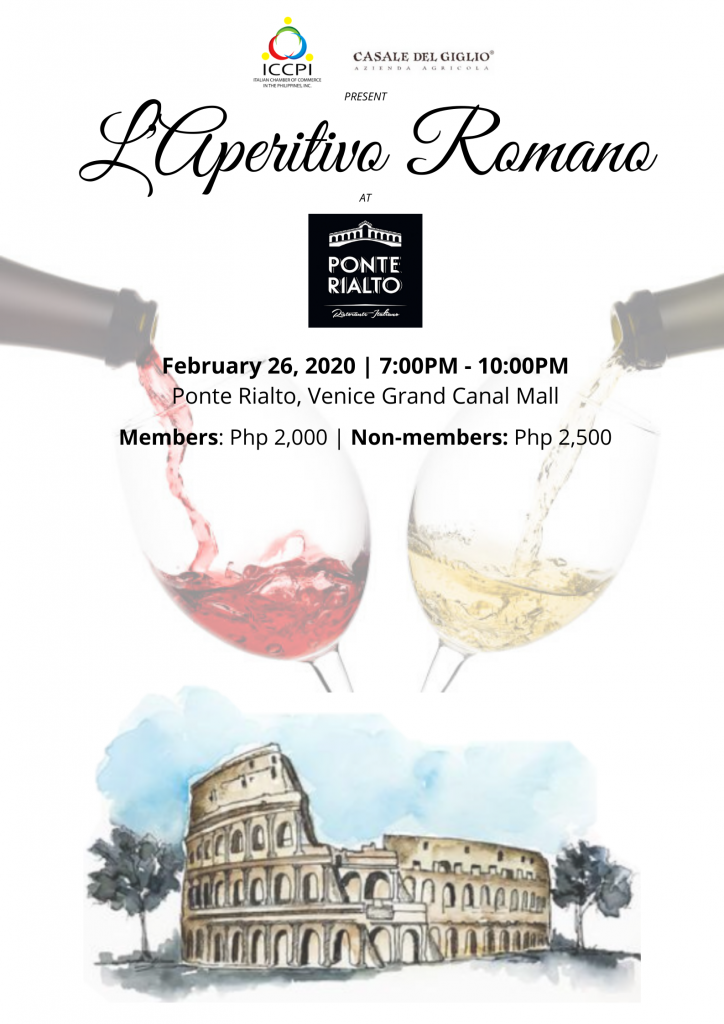 Organized by the Italian Chamber of Commerce in the Philippines (ICCPI), in partnership with Casale del Giglio, L'Aperitivo Romano is a wine pairing event that will feature wines from Casale del Giglio to be paired with the typical Roman finger food.
The event will be held at Ponte Rialto, Venice Grand Canal Mall in Taguig City from 7 p.m. to 10 p.m.
Also read: Ponte Rialto in Mckinley Hill Is the Perfect Place for a Romantic Meal By The Grand Canal
Founded in 1967, Casale de Giglio is considered as one of the experts in viticulture—the art and science of cultivating and harvesting of grapes—in Italy and is highly regarded as one of the best producers of fine wines in the country.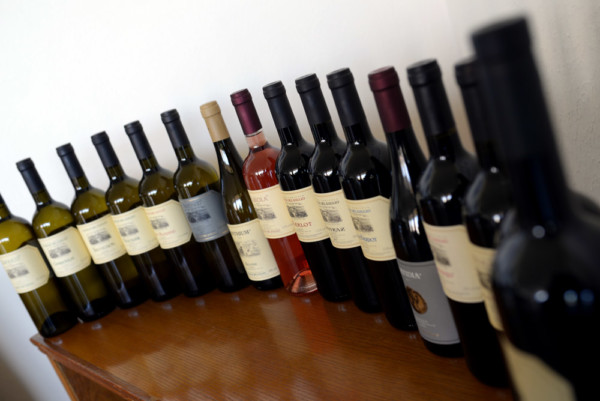 IMAGE Casale del Giglio website
The wine company currently offers 23 products, which include a selection of white wine, rosé, and red wine, a Late Harvest, three grappas and extra virgin olive oil. For L'Aperitivo Romano, here are three exceptional wines from Casale del Giglio you must try: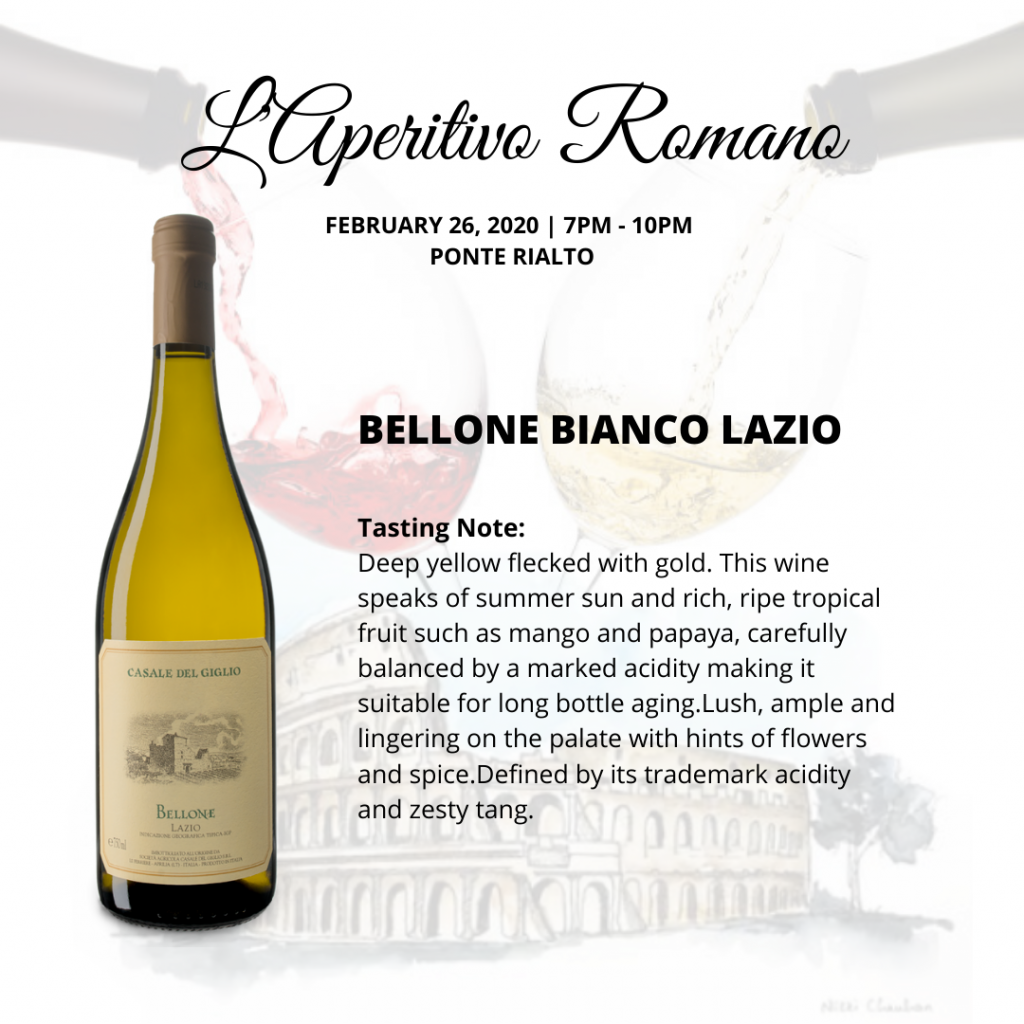 Bellone Bianco Lazio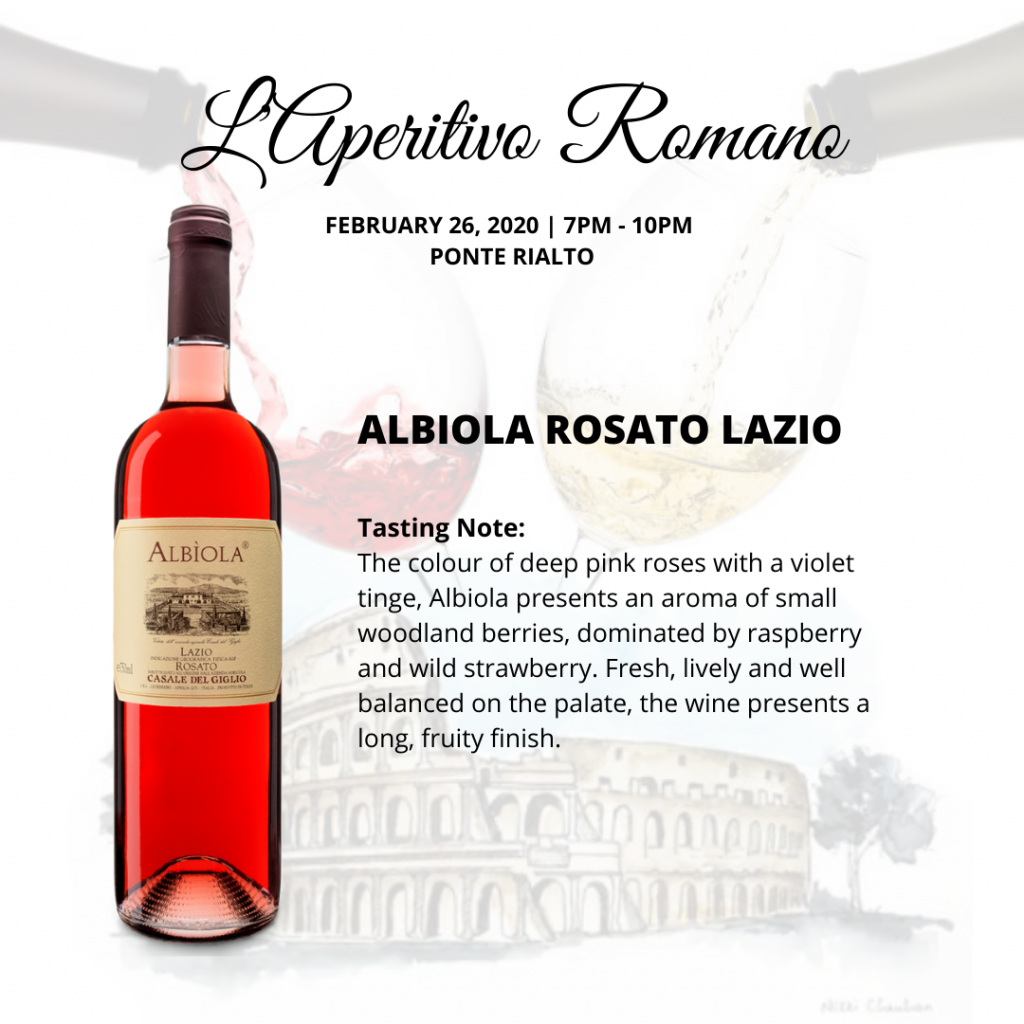 Albiola Rosato Lazio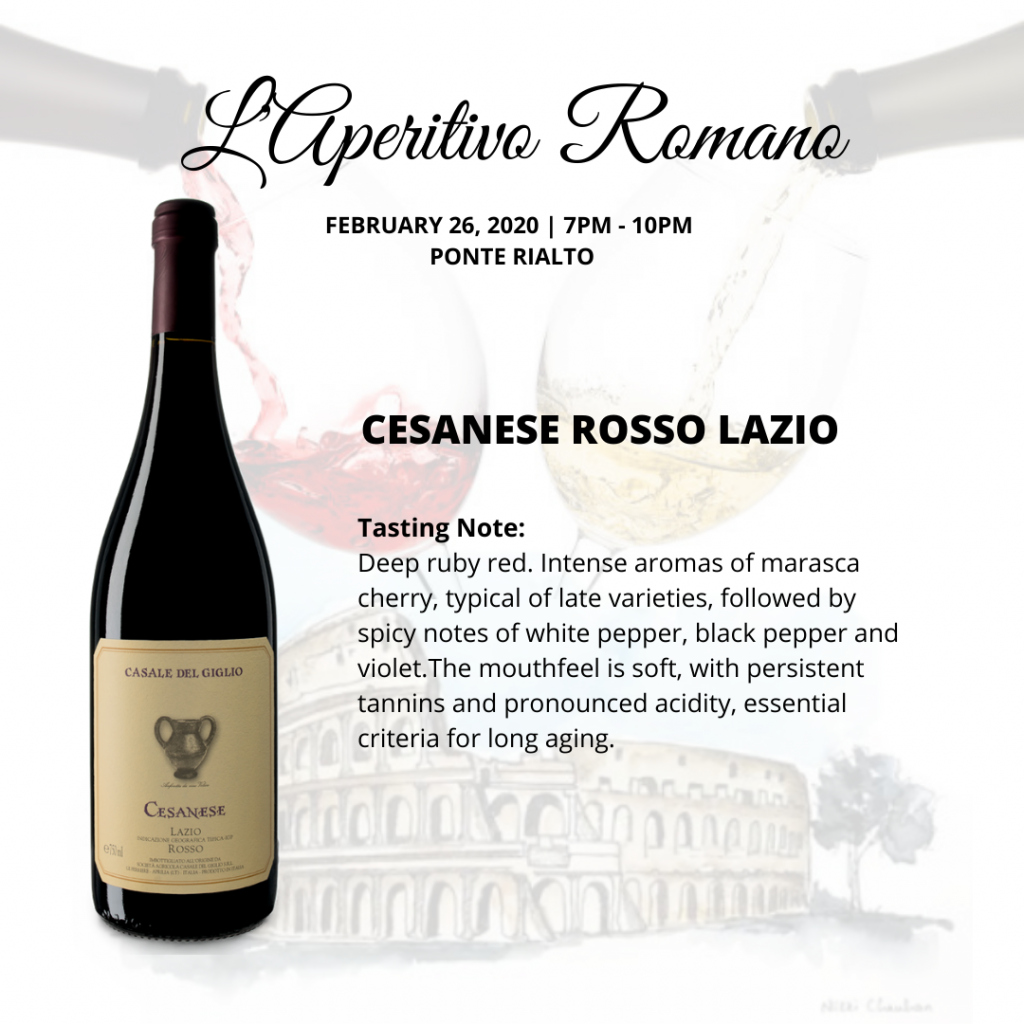 Cesanese Rosso Lazio
Don't miss out on this great experience by registering here now! Admission for members costs Php 2,000 and Php 2,500 for non-members.
Also read: 6 Places for Wine Tasting in Manila
For more information, you can visit ICCPI's website at iccpi.org.ph and follow their Facebook page.
Details
What: L'Aperitivo Romano
Where: Ponte Rialto, Venice Grand Canal Mall, McKinley Hill, Taguig City
When: February 26, 2020, 7 p.m. to 10 p.m.
Admission: Register here
• Members – Php 2,000
• Non-members – Php 2,500
Website: iccpi.org.ph
Facebook: facebook.com/ItalianChamberPH
---
Images courtesy of Italian Chamber of Commerce in the Philippines