Witness Magic Upclose with Diamond Jim Tyler This March
This March, witness a magical spectacle like no other as Diamond Jim Tyler brings his Magic Upclose series to Manila on March 11 to 14, 2020, at Resorts World Manila and Sheraton Manila Hotel, Pasay City.
This is a magic show that is unlike any other as it brings forth the concept of up-close magic where the act is seen in an intimate setting and uses by more common magic tricks such as mentalism, sleight-of-hand, and cardistry.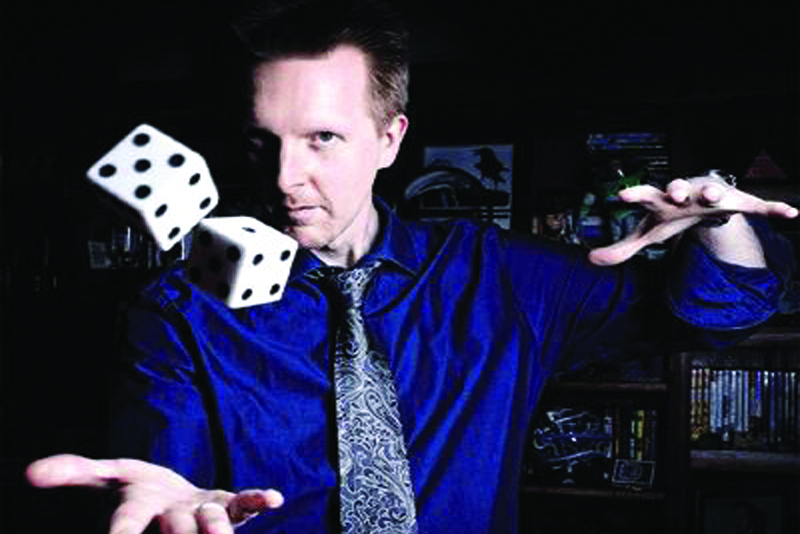 Diamond Jim Tyler is is a magician-comedian known as a Close-Up Magic Superstar who hails from Texas. He is recognized by the Texas Association of Magicians and the International Brotherhood of Magicians. He is also an author, speaker, and lecturer.
His magic acts have been featured in Improv, London's The Magic Circle, and Hollywood's prestigious Magic Castle.
For his performances in Manila, he will be gracing the stages of Resorts World Manila and the Sheraton Manila Hotel by performing his close-up magic acts for fans of magic and for the curious crowd who'll be coming to watch this close-up magic superstar do his tricks.
Tickets can be purchased at EventBank and are priced at Php 4,000 for the shows in Resorts World Manila and Php 5,000 for the show in Sheraton Manila Hotel.
For more information, you may visit the official EventBank event page. You may also visit Resorts World Manila's official website and Facebook page.
Details
What: Diamond Jim Tyler's MAGIC UPCLOSE: Manila Series
Where:
• March 11, 12, & 14 – The Grand Bar & Lounge, Newport City, Resorts World Manila, Newport Blvd., Pasay City
• March 13 – Sheraton Manila Hotel, 80 Andrews Ave., Pasay City
When: March 11 to 14, 2020, 7 p.m.
Admission: Tickets are available at EventBank.
• Shows at The Grand Bar & Lounge – Php 4,000 (inclusive of dinner set menu and free-flowing cocktails)
• Shows at the Sheraton Manila Hotel – Php 5,000 (inclusive of dinner buffet)
Website: eventbank.com
---
Images grabbed from Diamond Jim Tyler's official Facebook page.