25 Years of Jagged Little Pill: Alanis Morissette to Perform Live in Manila on December 2021
25 Years of Jagged Little Pill: Alanis Morissette to Perform Live in Manila on December 2021
Updated as of August 28, 2020: Alanis Live in Manila concert has been rescheduled to December 7 and 8, 2021. Ticket holders are advised to keep their tickets as those will be honored on the new dates.
Music fans are in for a treat as seven-time GRAMMY winner Alanis Morissette returns for a one-night concert on April 6, 2020 at the Mall Of Asia Arena, celebrating 25 years of Jagged Little Pill, her most iconic breakthrough album.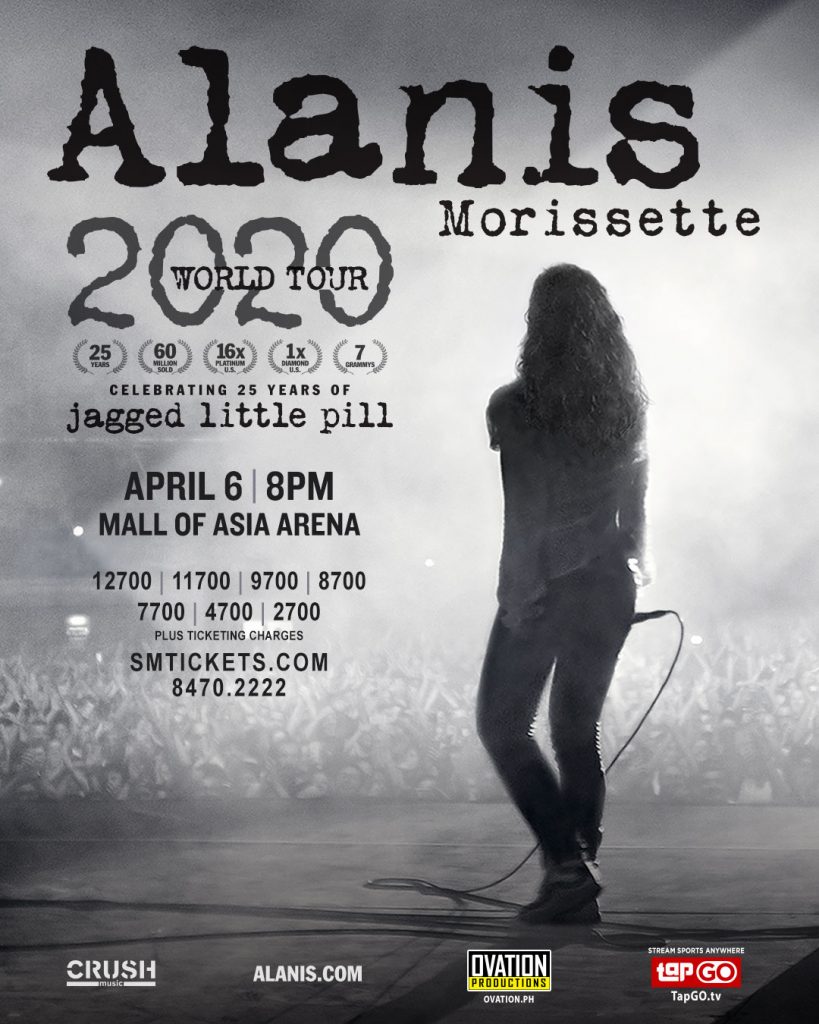 Since 1995, Alanis Morissette has been one of the most influential singer-songwriter-musicians in contemporary music. Her deeply expressive music and performances have earned vast critical praise. Morissette's 1995 debut album Jagged Little Pill has some of her most iconic hits like "You Oughta Know," "Hand In My Pocket," and of course, the timeless classic "Ironic."
In fact, the success of the said record has landed it a spot at Broadway with the debut of Jagged Little Pill, The Musical last December 2019. It was also during this time that she released her newest song "Reasons I Drink."
The track comes off Alanis' highly anticipated ninth album, Such Pretty Forks in The Road, due out this upcoming May.
Aside from recording songs and touring the world, Morisette has also contributed musically to theatrical releases and has acted on the big and small screen. Outside of entertainment, she is an avid supporter of female empowerment, as well as spiritual, psychological and physical wellness.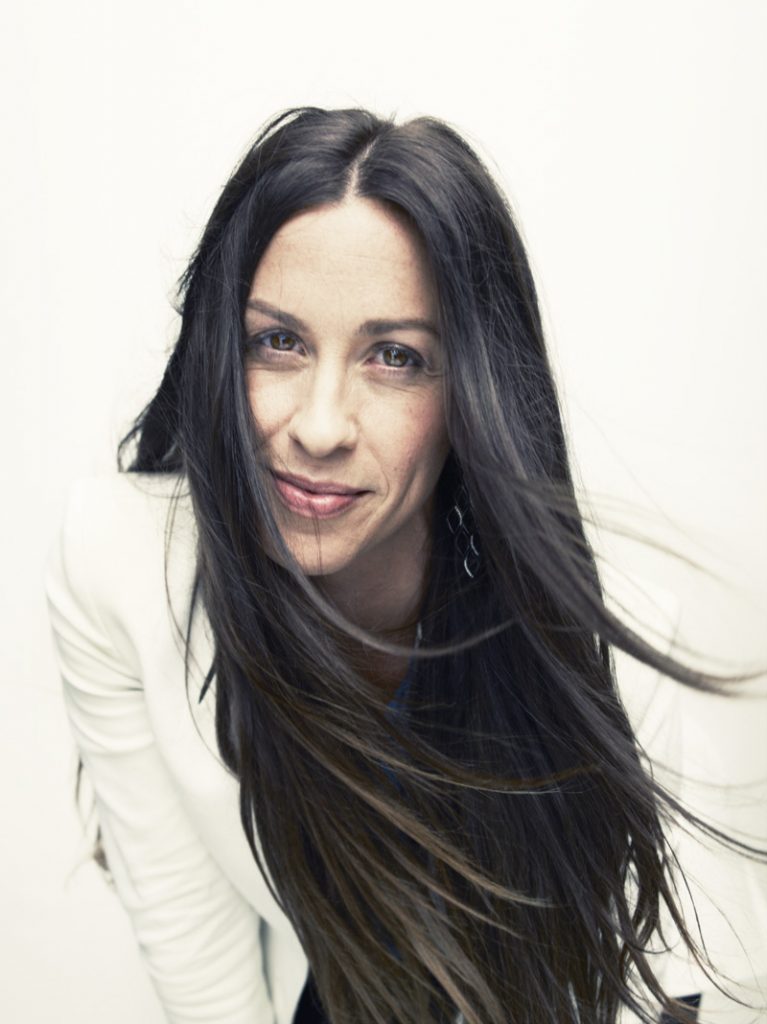 In 2016, Alanis launched Conversation with Alanis Morissette, a monthly podcast that features conversations with a variety of revered authors, doctors, educators, and therapists, covering a wide range of psychosocial topics extending from spirituality to developmentalism to art.
Don't miss the chance to watch one of music's best and brightest perform live on the Manila stage this April! Tickets go on sale starting February 5 at 12 p.m. in all SM Tickets outlets and online via smtickets.com. Prices start at Php 2,700.
Alanis Morissette 2020 Live In Manila is presented by Ovation Productions in cooperation with TAP Go: Stream Sports Anywhere.
For inquiries and more information, please call 02-8470-2222 or 0917-149-5959.
Details
What: Alanis Morissette 2020 Live in Manila
Where: Mall of Asia Arena, J.W. Diokno Blvd, Pasay City
When: April 6, 2020
Ticket information: Tickets go on sale on February 5, 12 p.m. in all SM Tickets outlets and online.
Prices are as follows:
• Php 12,700
• Php 11, 700
• Php 9,700
• Php 8,700
• Php 7,700
• Php 4,700
• Php 3,700
• Php 2,700
Contact: 02-8470-2222 or 0917-149-5959
Website: ovationproductionsmanila.com
Facebook: facebook.com/ovationproductions
---
This is a press release. Minor edits were made prior to publishing.
Images courtesy of Ovation Productions