Arte Povera: Italian Landscapes Opens on February 10 at the MET Museum
The Metropolitan Museum of Manila partners with the Embassy of Italy in Manila to open its newest exhibition, Arte Povera: Italian Landscape. The exhibit opens on February 10, 2020 and will run until April 30, 2020.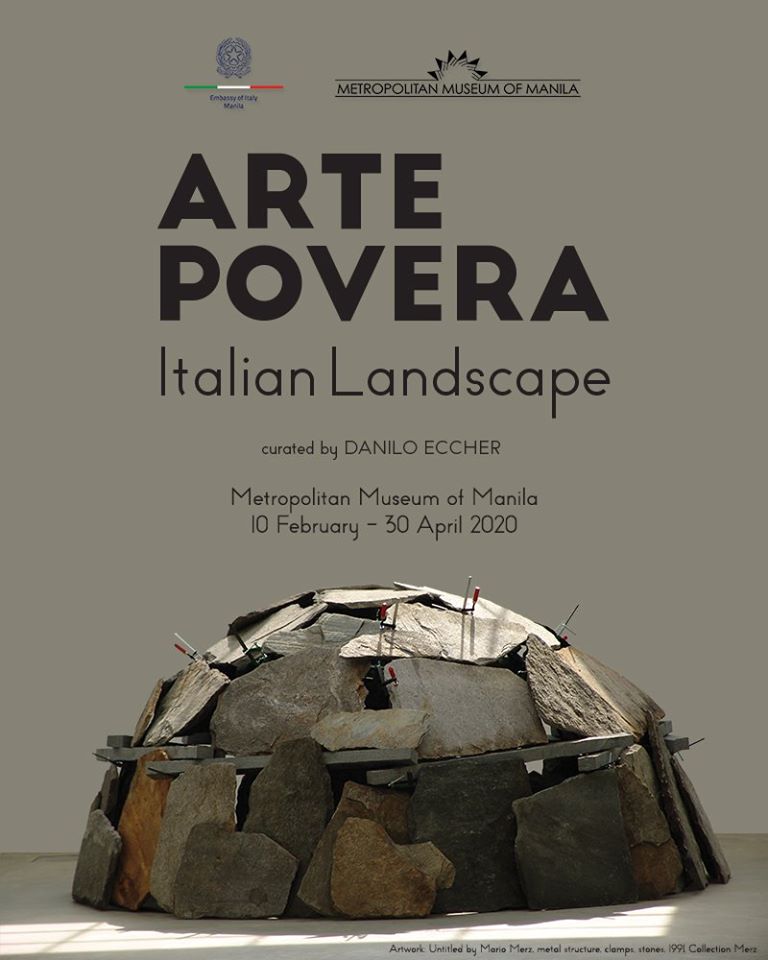 The exhibit curated by Daniel Eccher features artworks of Italian artists during the contemporary art movement Arte Povera. Known as one of the most significant avant-garde movements, artists commonly used pre-industrial age materials including rocks, clothing, paper, and rope.
Germano Celant coined the term Arte Povera in 1967. He wanted to enlighten others that art is not only created through the use of traditional materials.  In fact, the word Arte Povera means "poor art," indicating that even cheap materials can be utilized in making art.
The venue of the exhibit, the Metropolitan Museum of Manila, is known as the premier museum of modern and contemporary visual arts in the country, aims to elevate the art and cultural aspect of the Philippines.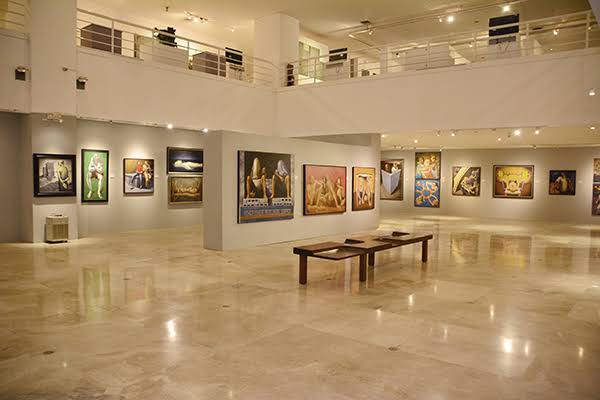 Metropolitan Museum of Manila /IMAGE metmuseum.ph
Embracing a motto of "Art for All," the museum conducts various programs, art exhibitions, and educational activities for everyone.  In 2009, Metropolitan Museum launched a program for the visually-impaired called Touch the Artist's Vision.
Metropolitan Museum of Manila organized other cultural and beneficial exhibits such as An Afternoon of Korean Life Aesthetics and Art in Focus: Rembrandt. Here, the South Korean culture was introduced through a great number of displays of traditional clothing, utensils, and furniture.  The exhibit features creations of 33 South Korean artists.
Get the chance to appreciate art far from its traditional form at Arte Poveda. The admission fee is Php 100 for adults and students.
For more information and inquiries, visit the Embassy of Italy in Manila's website or their Facebook Page.
Details 
What: Arte Povera: Italian Landscape
Where: Metropolitan Museum of Manila, BSP Complex, Roxas Blvd, Malate, Manila
When: February 10 to April 30, 2020
Admission:
• Adults and Students- Php 100
• Senior Citizen & Differently-Abled- Php 80
Website: ambmanila.esteri.it/ambasciata_manila/en
Facebook: facebook.com/ambasciatamanila/

---
Source: Embassy of Italy in Manila's Facebook Page
Images grabbed from Embassy of Italy in Manila's Facebook Page