VizCon 2020: Data Visualization Summit in SMX Manila This March 2020
The Philippines ' first data visualization summit, VizCon 2020 is happening this March 3, 2020, at the SMX Convention Center Manila. With 15 speakers and 2 conference tracks, this is the event to learn about trade and network.
SMX Convention Center Manila partners with StoryIQ for attendees to level up their data visualization and analytics knowledge through talks, workshops, and panel sessions with both international and local thought leaders
Only 300 tickets will be made available on a first come first serve basis. Until February 14, they are offering early bird rates for both solo and corporate packages, both inclusive of lunch. All prices indicated here are VAT exempt.
Solo: Php 6,000 or Php 5,900 early bird rate.
Corporate (Buy 4 Get 1 free): Php 27,600 or Php 23,600 early bird rate
Speakers include Presentations Experts Diedre Downing from the USA, Alyssa Co from the Philippines, and Tableau Though Leader Mrinal Daryani from Singapore, and Data Storyteller Denise Tan from the Philippines.
The organizers have also released the full schedule for the event on March 3, 2020, for attendees to start deciding whether to take the Talk Track or the Workshop Track in the afternoon.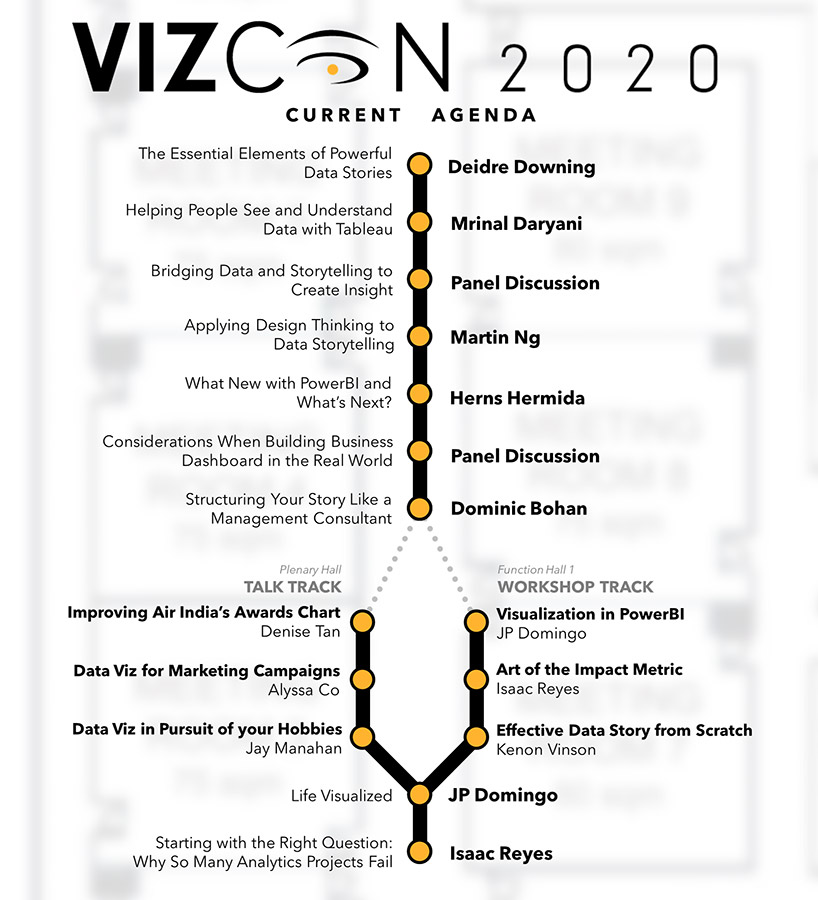 Catch data visualization thought leaders from Tableau Singapore, Microsoft, StoryIQ and more at Asia's first Data Storytelling Summit!
Details
What: VIZCON 2020
Where: SMX Convention Center Manila, Mall of Asia Complex, Seashell Lane, Pasay City
When: March 3, 2020
Ticket information:
• Solo: Php 6,000 or Php 5,900 early bird rate.
• Corporate (Buy 4 Get 1 free): Php 27,600 or Php 23,600 early bird rate
Facebook Event Page: VizCon2020
Website: vizcon.org/
Email: info@vizcon.org
Contact Nos.: (02)8782-5475, 0917-677-3825