Gavel&Block Opens Salcedo Auctions' 10th Anniversary This February
With "art+design", Gavel&Block opens the celebration of Salcedo Auctions' 10th year anniversary on February 8, 2020 at Salcedo Auctions Headquarters, Makati City. This sale will showcase a curated selection of nearly 300 collectibles.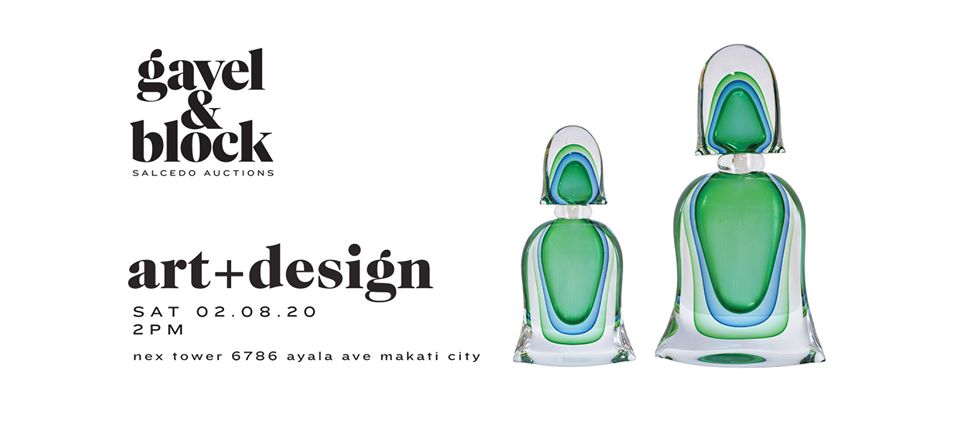 art+design focuses on the people who have the potential of putting up their perfect pieces and start their own collections. They also put their concentration on established experts in the field of the auction to add depth to their troves. It features decorative art, crystal, porcelain, silver, rare books, maps, and memorabilia.
The auction will show off some great works from renowned modern and contemporary Filipino artists like Fernando Amorsolo, Jose Joya, and BenCab.
Among the must-see collections at the auction include refined heirloom pieces made of jade and semi-precious stones, cocktail jewelry, and crystal, limoges bone china, and baroque silver epergnes.
Abstract works such as Nena Saguil's ethereal watercolors, Roberto Chabet's three early paintings, and pieces from Gus Albor and Romulo Olazo are also included in the display.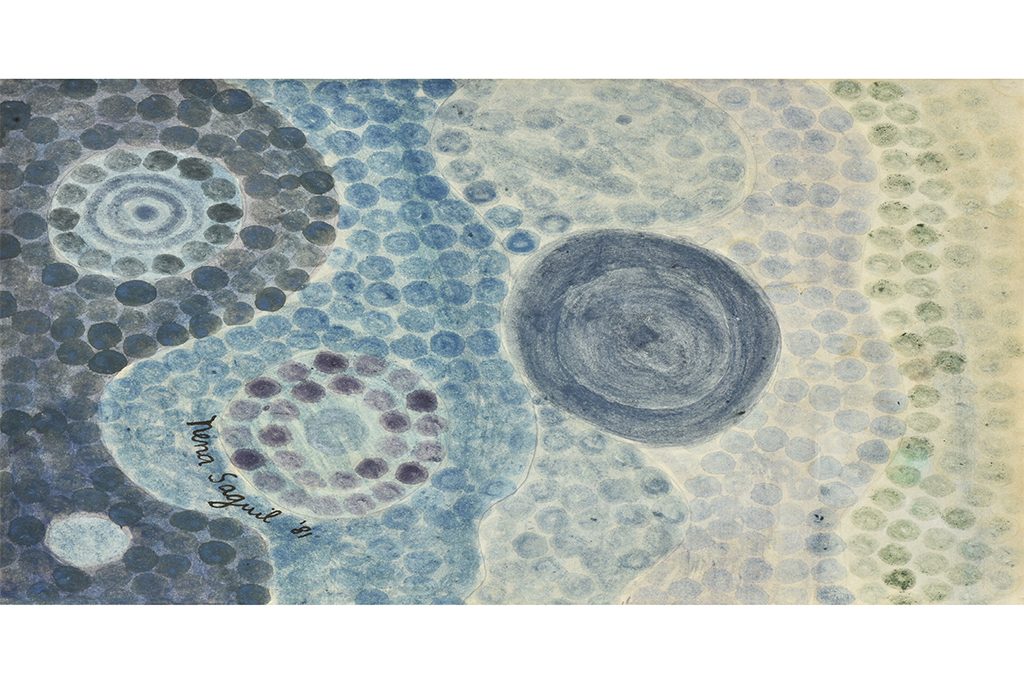 Nena Saguil's Watercolor on paper, 1981
The folk-genre presence will also fill Salcedo Auctions headquarters through Oscar Zalameda, Angelito Antonio, Tam Austria, Cesar Buenaventura, Elias Laxa, and Simeon Saulong. These artists also serve as historical counterpoints to the works of leading contemporary artists like Jigger Cruz, Zean Cabangis, and Jayson Oliveria.
Late performer artist Carlo Celdran's pair of drawings and sketches that mirror his cultural activism are also one of what is worth noting in this sale. His inclusion is a recognition of his legacy and a tribute to a burgeoning artistic career.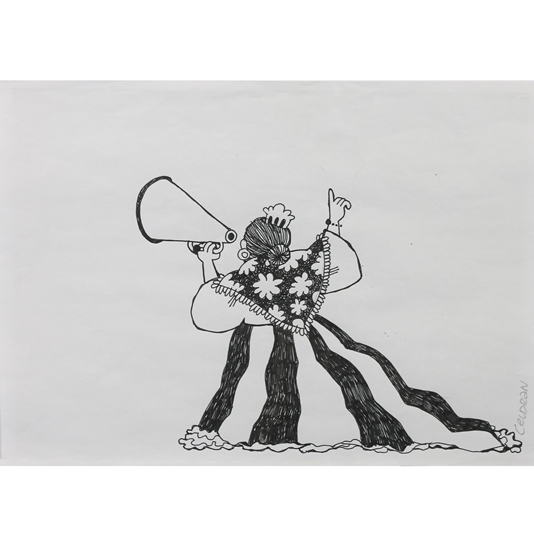 Carlos Celdran's inked sketches, undated
The public preview runs 10 a.m. to 6 p.m. daily from Saturday, February 1 to Friday, February 7, 2020. If you are fond of collecting extra-ordinary stuff, you should celebrate Salcedo Auctions tenth year, too!
For inquiries, you can send an email at info@salcedoauctions.com or contact 02-8659-4094. You can also visit Gavel&Block's official Facebook page and Instagram account.
Details
What: Gavel & Block: art+design
Where: NEX Tower, 6786 Ayala Avenue, Makati City.
When: February 8, 2020, 2 p.m.
---
This is a press release. Edits were made prior to publishing.
Images grabbed from the official press release of Gavel&Block and Gavel&Block's official Facebook page