Get Hooked by Jessica Zafra in Fully Booked on January 26
Listen and learn as fiction writer Jessica Zafra talks about Reading For Sanity Maintenance: How To Read More Books In 2020 this January 26, at Fully Booked, Taguig City.
This talk was arranged with the purpose of blocking some chaos in a "world full of noise and distractions" through reading more books. It will be lead by Jessica Zafra, a fiction writer, columnist, editor as well as publisher, and a former television and radio show host.
The Ateneo University Press together with Fully Booked invite you to "READING FOR SANITY MAINTENANCE with Jessica Zafra:…
Known for her sharp and witty writing style, her most popular books are Twisted series—a collection of the essays she wrote back when she was a columnist for Manila Standard Today newspaper (formerly Today), and editor and publisher of Flip magazine.
The said series was published in 1995 by Anvil and is now out of print. In spite of that, the fiction writer has reclaimed her publishing rights and will publish The Greatest Hits of Twisted on its 25th anniversary.
Twisted by Jessica Zafra
Zafra's essays have also appeared in The New Yorker, Newsweek, and the Hong Kong Standard. Aside from huge exposures, she also won Palanca Awards for fiction, the National Book Award for an essay. She was also a fellow of the Yale-China Institute.
Her first novel was finished in 2016 and will be published this year. At present, she is working on her second novel.
Apart from a sure-insightful talk, Zafra will also have a book signing for the book titled The Collected Stories of Jessica Zafra, which was published in 2019 under the Literature category and can be availed for only Php 345.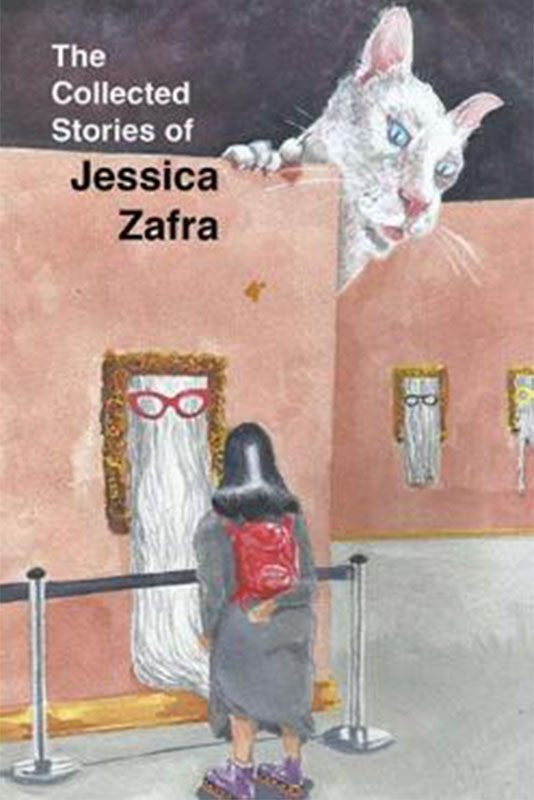 Cover of The Collected Stories of Jessica Zafra
If you are a fiction story lover or simply a book lover, join the forum that will be hosted by Ateneo De Manila University Press. With free admission, the forum will happen from 4 p.m. to 7 p.m.
For more details, check out the event page via Facebook.
Details
What: READING FOR SANITY MAINTENANCE with Jessica Zafra: How to Read More Books
Where: Fully Booked, Bonifacio High Street, Taguig City
When: January 26, 2020, 4 p.m. to 7 p.m.
Admission: Free admission, registration will start at 4 p.m.
Facebook: facebook.com/fullybooked
---
Sources: Official Facebook page of Fully Booked and Goodreads
Images grabbed from Fully Booked's official Facebook page and Ateneo De Manila University Press