Rediscover the Flavors of Culinary Fusion at the Food and Hotel Expo Manila in February 2020
Rediscover the Flavors of Culinary Fusion at the Food and Hotel Expo Manila in February 2020
Starting off another year of a string of anticipated expositions is the 2020 installment of the Food and Hotel Expo Manila, which is set to occupy the expanse of SMX Manila Convention Center in Pasay City with its 250 booths this coming February 21 to 23, 2020.   
With the theme Rediscovering the Flavours: North and South Culinary Fusion, the annual event will yet again provide an avenue for entrepreneurs and consumers alike that is centered on boosting the value of food, beverage, and hotel sector not only across the country but also across the globe.
Participating booths in the three-day event include YanYan International Phils Inc., Tinapa King Pro-Food Corporation, King Sue Ham & Sausage Co., Inc, and Semter International Corp.
Apart from these, a number of activities await the event guests such as the Culinary Masterclass on February 22, which will be spearheaded by six notable chefs. Treat yourself to a diverse line of information as chefs share the styles and techniques that they incorporate in putting together their best dishes.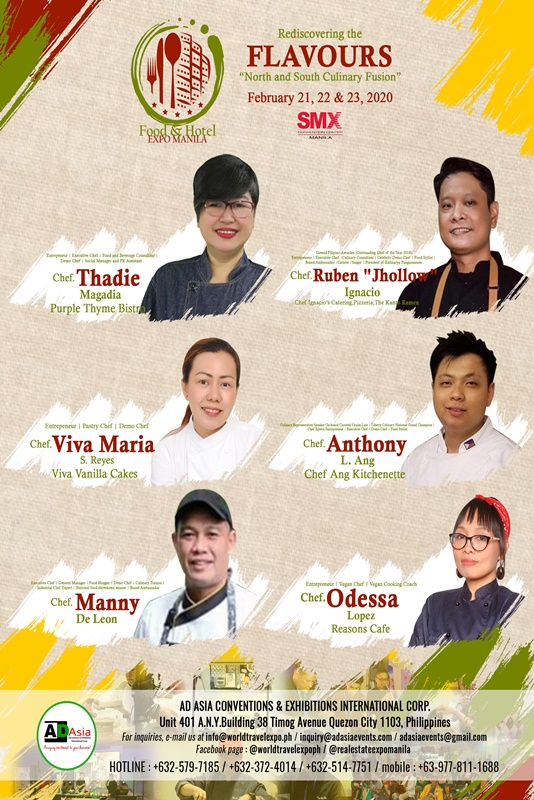 They will also touch on the discussion of both the opportunities and challenges entailed by the innovation and creativity in the Food, Beverage, and Hotel industry, so you are indeed in for a masterclass.
What's more, this activity is inclusive of a Certificate of Attendance, loot bag, meal, and giveaways from event sponsors! Interested participants may register here.
Another activity under the expo is the Food Vlog Contest—an open competition where food and blog enthusiasts can make use of their love for food as well as showcase their flair in video creation.
As per the mechanics, each entry should revolve around this year's theme, hence the need to feature food that hails from either North or South Luzon, and should not be longer than 90 seconds.
The deadline for submission is on February 10. Meanwhile, winners will be announced on February 23.
Food Wars, on the other hand, is an activity geared for the culinary or Hotel and Restaurant Management students, and amateur cooks.
As of writing, the first category is already closed, but those interested may register for the latter category. General rules for the competition encompass mixing the North and South Cusine together to present one dish.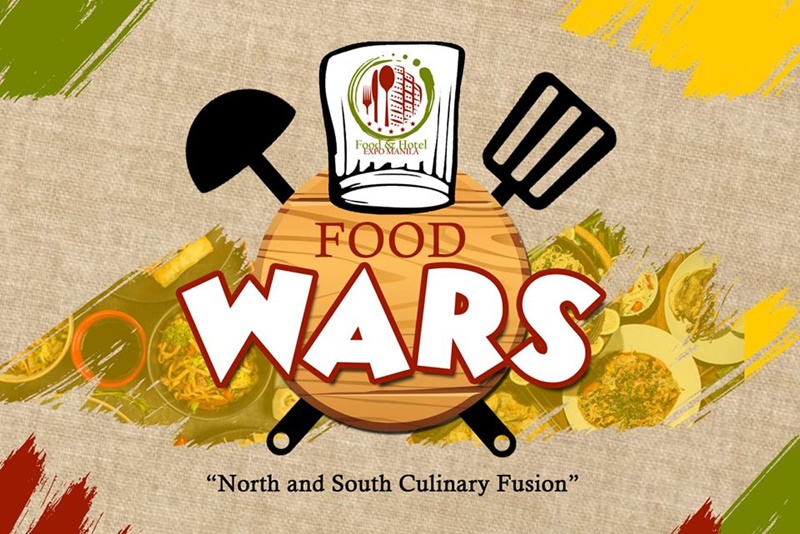 The submission for the recipe, ingredients, and the picture of his/her plated entry is until February 3. However, the live, final competition will be on February 22. Check the full mechanics here.
Food and Hotel Expo is focused on expanding the F&B market sector by means of the exhibition per se and of the underlying forums that give leeway for industry people to stay innovative amid the fast-paced environment.
Register online and get an early bird discount on your ticket!
Also read: Catch the 25th Philippine World Building and Construction Exposition this March 2020
Details
What: Food and Hotel Expo 2020
When: February 21 to 23, 2020
Where: SMX Convention Center Manila, Mall of Asia Complex, Seashell Lane, Pasay City
Registration fee: 
Walk-in – Php 80
Online registration – Php 50
Website: foodandhotelexpomanila.com
Facebook: facebook.com/foodandhotelexpomanila
---
Source: Food and Hotel Expo Manila
Images courtesy of Food and Hotel Expo Manila