Tony Award-Winning 'The Band's Visit' to Open in Manila in March 2020
A world-class musical is coming to visit the Philippines next year and you should definitely not miss it!
For Atlantis Theatrical's first production for 2020, they will be bringing The Band's Visit to the Carlos P. Romulo Auditorium, RCBC Plaza in Makati! The show will run from March 13 to 29, 2020.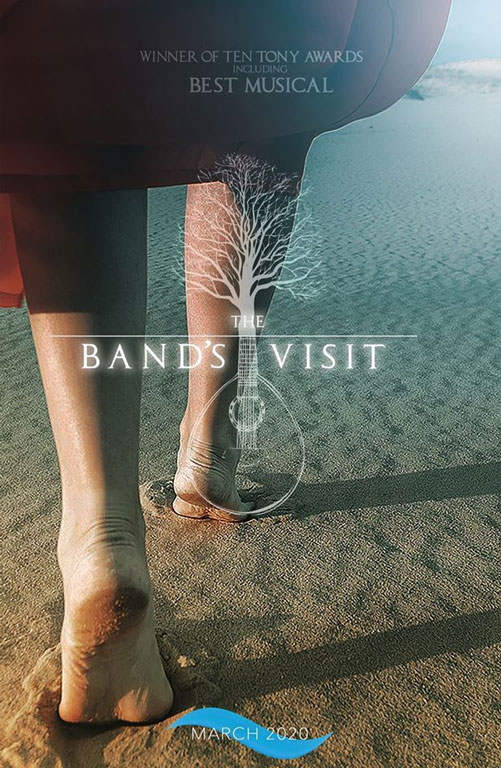 The Band's Visit is written by David Yazbek for music and lyrics and Itamar Moses for the book based on the Israeli film of the same name.
The story is set in a sleepy town that was unexpectedly awakened by the arrival of a band of lost musicians. With the spell of the desert sky combined with tantalizing music, the band breathes life to the town and created invaluable connections with its residents.
With 10 Tony Awards under its belt including Best Musical, The Band's Visit is regarded as one of the most Tony award-winning musicals in history.
For its Philippine run, Atlantis Theatrical already announced Mark Bautista, Menchu Lauchengco-Yulo, Nino Alejandro, and Bibo Reyes as some of the cast members of the show. It will be directed by Bobby Garcia.
Tickets for the critically-acclaimed The Band's Visit is now available at TicketWorld online starting at Php 2,000.
For more information and updates, you may contact Atlantis Theatrical at 02-650-5144/0917-838-1534 or visit their official Facebook page. You can also send them an email at shows@atlantistheatrical.com.
Details
What: The Band's Visit
Where: Carlos P. Romulo Auditorium, 4/F RCBC Plaza, Makati City
Show dates:
March 13 – 8:30 p.m.
Mar 14 – 3 p.m. & 8:30 p.m.
Mar 15 – 3 p.m. & 8:30 p.m.
Mar 20 – 8:30 p.m.
Mar 21 – 3 p.m. & 8:30 p.m.
Mar 22 – 3 p.m. & 8:30 p.m.
Mar 27 – 8:30 p.m.
Mar 28 – 3 p.m. & 8:30 p.m.
Mar 28 – 3 p.m. & 8:30 p.m
Ticket information: Tickets are available at TicketWorld
Price Zone 1 – Php 4,000
Price Zone 2 – Php 3,000
Price Zone 3 – Php 2,000
Contact: 02-650-5144/0917-838-1534
Email: shows@atlantistheatrical.com
Facebook: facebook.com/ATEGasia
---
Source: facebook.com/ATEGasia, thebandsvisitmusical.com
Image grabbed from Atlantis Theatrical's Facebook page