Be Part of Yeo Jin Goo's Memory Line Fan Meeting in Manila in February 2020
After stealing the hearts of men and women alike again in his stint as a hotel manager in the highly-regarded Korean drama Hotel Del Luna, Yeo Jin Goo sets out to meet his fans in the Philippines right in the first half of 2020.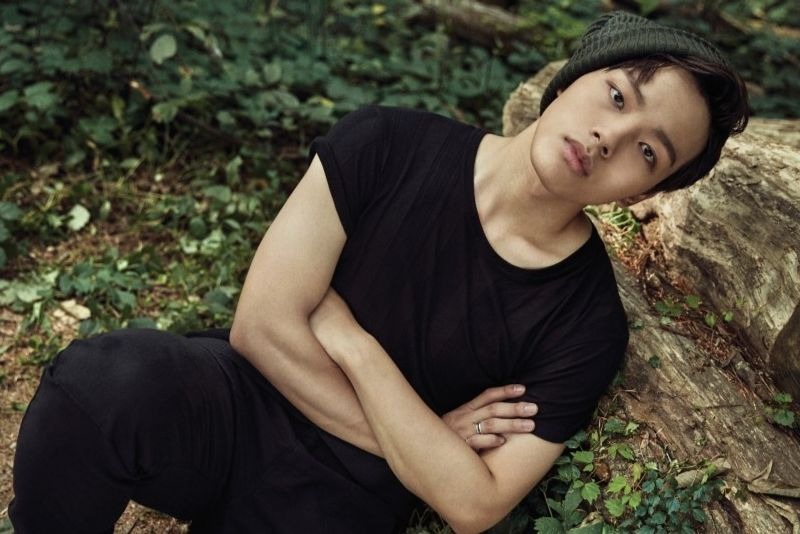 So this coming February 1, 2020, grab the chance to be part of the actor's first-ever Manila fan meeting at the New Frontier Theater, Quezon City!
This Manila stop is part of his series of Memory Line fan meetings that kicked off last October in Seoul, South Korea.
💥 Announcement 💥YEO JIN GOO — Memory LineFirst Fan Meeting in Manila 2020February 1 • Saturday • New Frontier…
Yeo Jin Goo formally embarked on a career as an actor when he starred in the 2005 film Sad Movie, where the 9-year-old took on the fitting role of a child actor. From then on, he has been ceaselessly gracing both the big and small screens with his versatile, acting flair.
Some of his notable film appearances include Hwayi: A Monster Boy (2013), Mr. Perfect (2014), Shoot Me in the Heart (2015), The Long Way Home (2015), The Proxy Soldiers (2017), and 1987 (2017). 
His reputable dramas, whereas, encompass Orange Marmalade (2015), Circle (2017), Absolute Boyfriend (2018), The Man Who Became King (2019), and his latest one yet, Hotel Del Luna (2019).
Yeo Jin Goo played the role of Koo Chan Sung in the drama, a former multinational hotel corporation's assistant manager who ended up working as a hotel manager in a hotel that caters to ghosts.
Hotel Del Luna aired during the third half of 2019 in the network tVN, prominently holding the record of the highest rating in said network's history.
Organized by Wilbros Live, the upcoming February 2020 visit will be Yeo's first time to hold a fan meeting in the country.
Greetings from Yeo Jin Goo 여진구 👋🏻Got tickets to his First Fan Meeting in Manila?Book Now! TicketNet online and outlets 🎫Hi-Touch for ALL. Group Photo for VVIPs 🥳#HotelDelLuna #IntoTheWorldAgain #여진구

Wilbros Liveさんの投稿 2019年12月22日日曜日
Also read: CNBLUE's Jung Yong Hwa Returns to Manila for Comeback Concert This March
Details
What: Yeo Jin Goo's Memory Line First Fan Meeting in Manila 2020
Where: New Frontier Theater, Quezon City
When: February 1, 2020, 6 p.m.
Ticket information: Tickets are available in both TicketNet outlets and website.
Price Level 1 – Php 7,875
Price Level 2 – Php 5,775
Price Level 3 – Php 4,725
Price Level 4 – Php 3,675
Price Level 5 – Php 2,625
---
Source: Janus Entertainment
Images courtesy of Janus Entertainment