Planetshakers Conference "RAIN" Manila 2020 Happening This January
Embark the new year praising Him as Planetshakers Conference "Rain" Manila 2020 will be happening once again on January 11, 2020 at Smart  Araneta Coliseum, Quezon City. 
As part of the much-awaited conference, Pastors Russell and Sam Evans will express their gratitude to the Creator as they share the meaningful word of God to the attendees.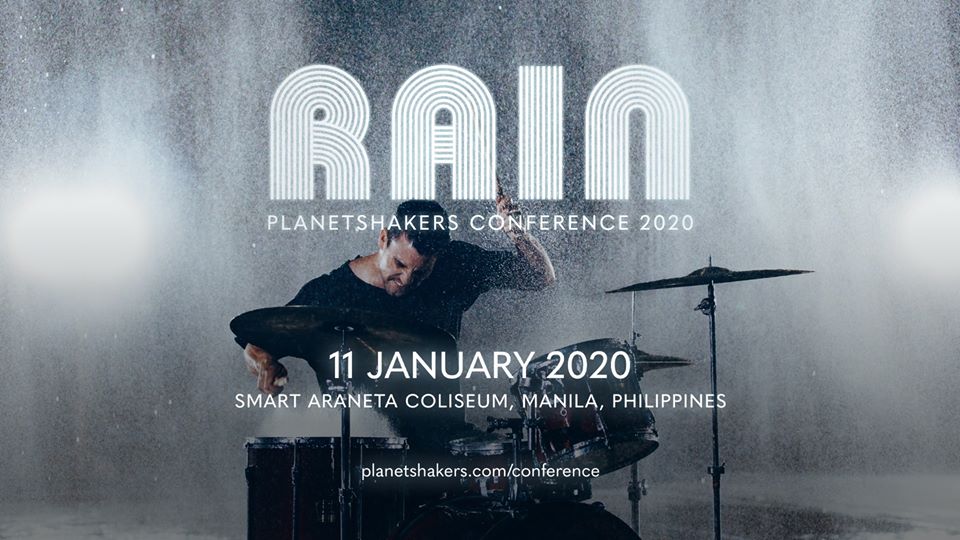 Planetshakers were originally from Adelaide but is now based in Melbourne at Planetshakers Church. The band aims to preach God's word by producing heartfelt songs and to unite and inspire everyone in the world to worship God.
Through the years, they have released 20 internationally distinguished albums including "Nothing is Impossible", "Limitless", "This is Our Time", and "Overflow." 
They are also holding tours yearly across different parts of the world including USA, Europe, South Africa, and South East Asia.
And just in time for the holidays, Planetshakers have released their first-ever Christmas called  "It's Christmas" with the singled All Glory. The album features the pop and R&B sound of the tracks as well as new original Christmas songs.
Start your year right by singing praises and thanks to Him! Tickets for Planetshakers Conference "RAIN" Manila 2020 are available at Ticketnet outlets nationwide and online starting at Php 600 for General Admission.
Watch what went down during this year's conference in Manila and Malaysia!
For more information, visit Planetshakers' website and Facebook page.
Details 
What: Planetshakers Conference "RAIN" Manila 2020
Where: Smart Araneta Coliseum, Cubao, Quezon City
When: January 11, 2020, 9:30 a.m.
Ticket Information: Tickets are available here.
Patron A and B – Php 1,600
Upperbox and Lowerbox – Php 1,200
General Admission – Php 600 
Website: planetshakers.com
Facebook: facebook.com/planetshakers
Instagram: instagram.com/planetshakers
---
Source: TicketNet Online
Image grabbed from Planetshakers' Facebook page