Catch South Korean Indie Band Hyukoh Live in Manila This April 2020
South Korean indie rock band Hyukoh will bring its 2020 World Tour to Manila on April 4, 2020, at the New Frontier Theater in Quezon City.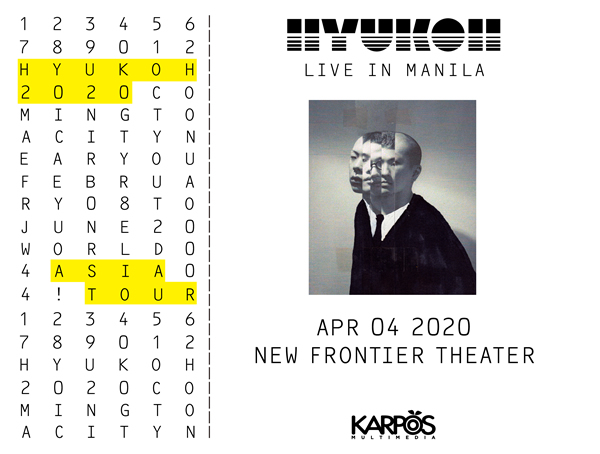 Presented by Karpos Multimedia, Manila is one of the few stops in the Asian leg of the world tour marking this as their first-ever concert to be held in the Philippines.
Formed in 2014, the four-man rock band comprised of members Oh Hyuk on vocals and guitar, Hyun-jae as lead guitarist, In-woo on drums, and bassist Dong-geon started in small-scale venues in Hongdae, Seoul—the heart of South Korea's indie music scene.
They released their first extended play titled 20 that same year, which carries the single "Wi Ing Wi Ing".
In 2017, Hyukoh released their first studio album, 23, featuring the title track "Tomboy". This album ranked sixth place on the Billboard's World Albums Chart.
Greatly influenced by bands such as The Beatles and The Whitest Boy Alive, the group has been recognized not only for their music but also for their visual aesthetic that can be seen in music videos and wardrobe style.
Hyukoh is set to kick off their world tour in February 2020, starting from Seoul and making their way around Asia, Europe, and the U.S.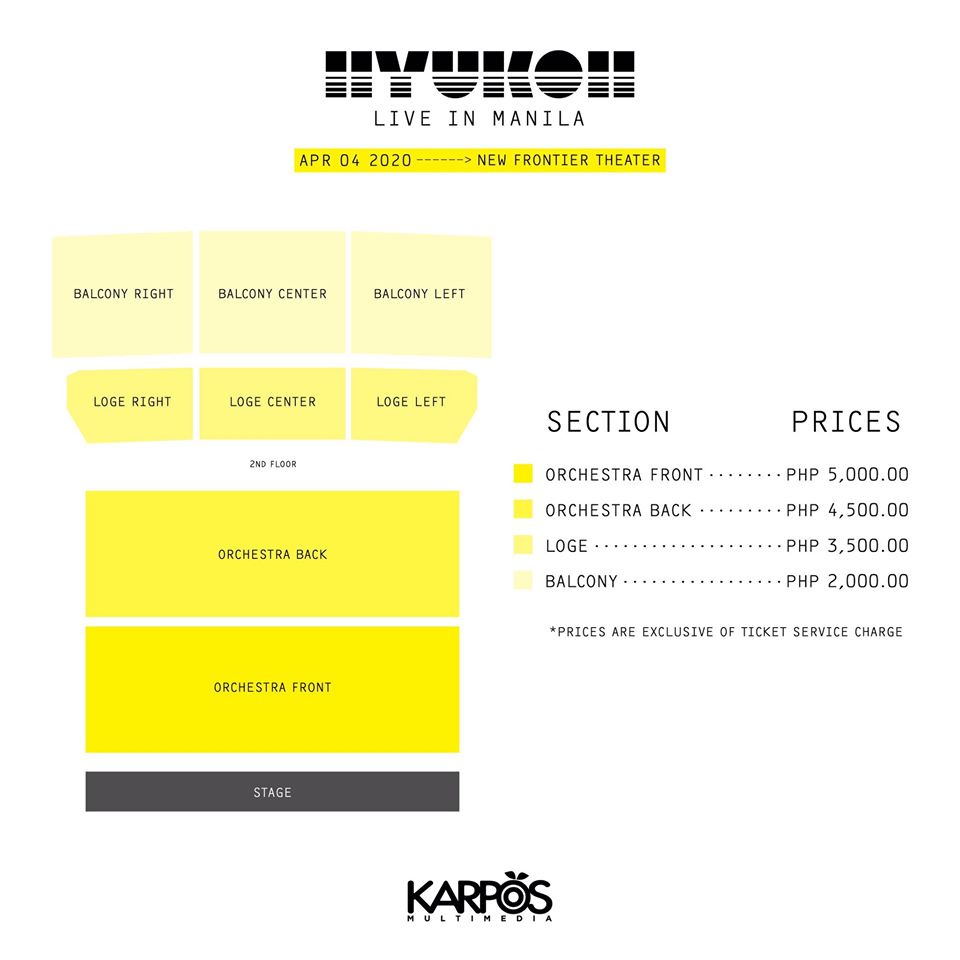 Tickets are available at TicketNet online and outlets with prices starting from Php 2,000 for Balcony to Php 5,000 for Orchestra Front.
For more information, follow Karpos Multimedia on their social media pages on Facebook, Instagram, and Twitter.
Details
What: Hyukoh Live in Manila
Where: New Frontier Theater, Quezon City
When: April 4, 2020, 8 p.m.
Ticket information: Tickets are available at TicketNet online and outlets
Balcony – Php 2,000
Lodge – Php 3,500
Orchestra Back – Php 4,500
Orchestra Front – Php 5,000
* Ticket prices are exclusive of ticket service charge
Website: www.hyukoh.com
Facebook: facebook.com/karposmm
---
Images grabbed from New Frontier Theater