The Rockwell Club Presents Christmas Pop-Up Fair on December 13 to 15
It's almost Christmas and people are definitely looking for great finds for their special ones!
Good thing, The Rockwell Club presents a Christmas Pop-Up Fair on December 13 to 15, 2019, which aims to provide unique finds and promote health and wellness among the kids and adults.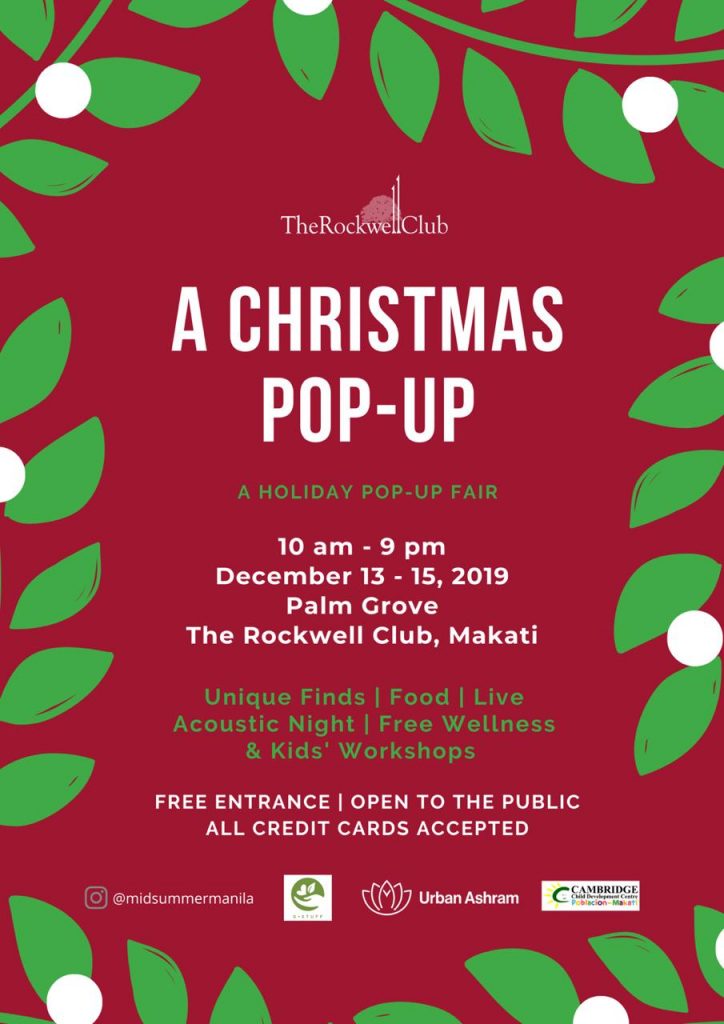 Aside from joining the shopping rush, there are also other activities prepared for you! Hear out acoustic versions of some biggest music hits as there will be a live acoustic night to make your shopping experience an entertaining one.
Not only that, what sets this pop-up fair apart is its line-up of purposeful activities for all ages. This three-day event will feature a vast variety of complimentary workshops courtesy of artisan shops and groups.
Don't forget to bring in your little one and register them on the Mommy and Me Movement Class or the Kids' Yoga and teach them how to live healthy at a young age.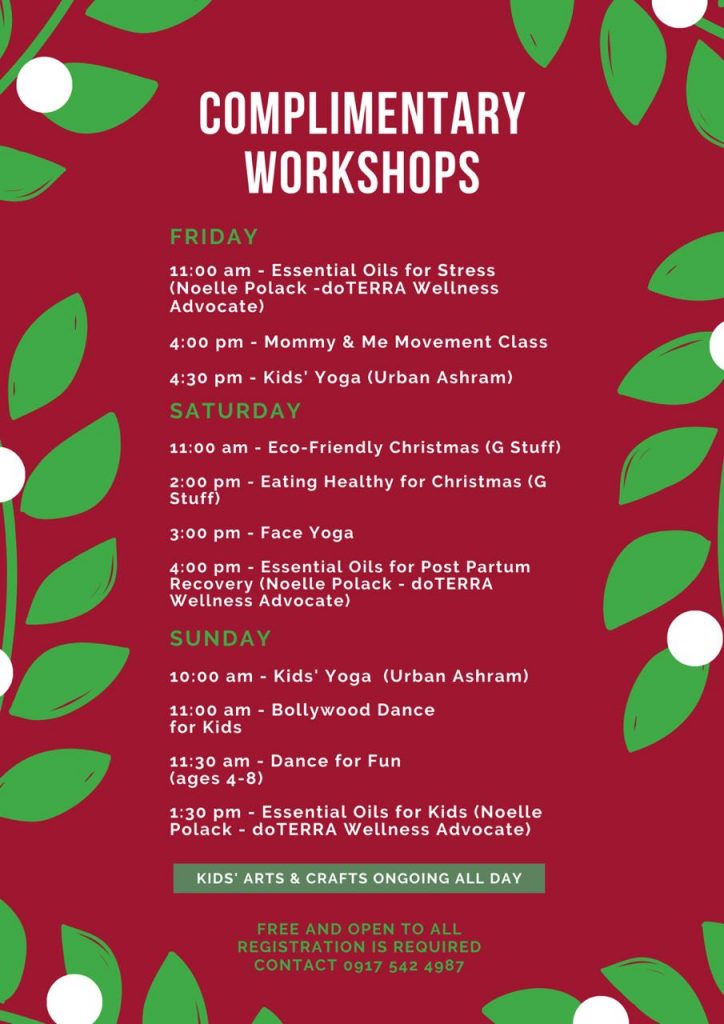 Christmas is fast approaching and for sure people will munch on their favorite dishes but in this event, they will discuss and show wholesome treats and recipes that are not only delicious but also good for your health.
Make sure to visit the upcoming Christmas pop-up fair at the Rockwell Club, Makati as it guarantees to offer useful gift ideas for the Christmas season. Plus, purposeful activities for the participants!
Additionally, there will be no entrance fee and all credit cards are accepted. Certainly, this Christmas pop-up fair will is the shopping experience that you're waiting for.
For more information, visit Midsummer Manila's Facebook page.
Details
What: A Christmas Pop-Up Fair 2019
Where: The Rockwell Club, Makati
When: December 13 to 15, 2019
Tickets: Free admission
Facebook: facebook.com/midsummermanila
---
Source: Midsummer Manila Facebook Page