Score Local Products at the 21st Global Pinoy Bazaar in Manila
Planning on doing some early Christmas shopping? You might want to head on to this year's Global Pinoy Bazaar at The Fifth at Rockwell, Makati on November 30 to December 1, 2019.
5 weeks countdown until the 21st Global Pinoy Bazaar!Save the date, November 30, 2019 to December 1, 2019 at The Fifth at Rockwell Powerplant Mall, Makati City. With years in the making, come and join us as we make our "homecoming" at the Rockwell Center, Makati City.Discover local products categorized into different zones: Fashion, Pinoy Art and Design, Music, Tropical, Home, Food, and Travel.Mark your calendar now for the best Filipino Christmas shopping experience. For more information, email us at globalpinoy2019@gmail.com or call/text us at # 0906 235 3722.#21stGlobalPinoyBazaar #GlobalPinoyBazaar #GPB2019 #YabangPinoy #MadeinPH

Yabang Pinoyさんの投稿 2019年10月25日金曜日
The Global Pinoy Bazaar, organized by Yabang Pinoy, always aims to champion Filipino ingenuity and craftsmanship. Through the years, it has been an avenue for local entrepreneurs and startups to showcase their brands to the public, as well as to collaborate with each other.
This year, expect long-time Yabang Pinoy partner brands like Iconic Socks, The School of Satchel, Goache, Hodge Podge, and Straightforward, together with new players in the market such as Shop & Paul, Gira, Heart Factory, and Bounty Sprouts.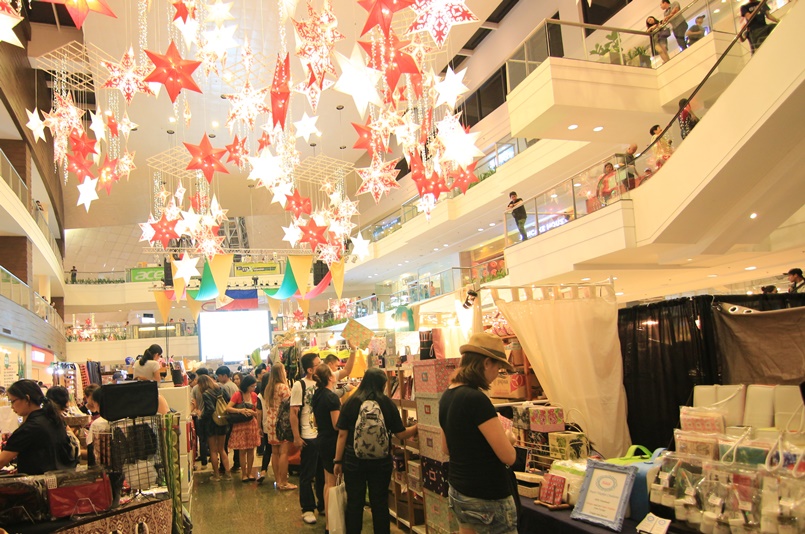 Global Pinoy Bazaar / IMAGE Yabang Pinoy
Yabang Pinoy encourages everyone to make a difference and contribute to the booming Filipino marketplace by choosing local this Christmas. It will not only support local craftsmanship and creativity but will also skyrocket the effort of each and every Filipino entrepreneur in the holiday season.
Maybe it's time to ditch the mall for a change and complete your Christmas shopping list at the 21st Global Pinoy Bazaar. You're loved ones will surely appreciate the well-crafted local products!
Also read: The Fifth at Rockwell Takes Your Celebration to the Next Level
Details
What: 21st Global Pinoy Bazaar
Where: The Fifth at Rockwell, Rockwell Center, R5 Level, Power Plant Mall Plaza Dr, Makati City
When: November 30 to December 1, 2019
Admission: Free
Contact: 0906-2353-722
Website: yabangpinoy.com
Facebook: facebook.com/yabangpinoy
---
Source: Yabang Pinoy's official press release
Image grabbed from yabangpinoy.com