The First Green and Wild Expo Is Happening in Manila This November
Calling all nature enthusiasts and advocates!
The Green and Wild Expo is happening on November 20 to 21, 2019 at the SMX Aura, Taguig City. This two-day event is focused on the conservation of the Philippine natural environment, biodiversity, ecotourism, and bird photography.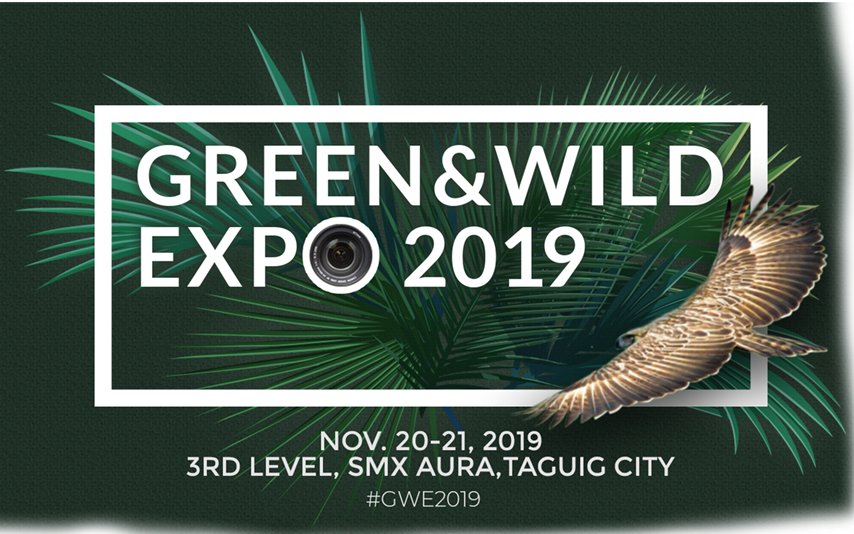 Those who have a penchant for nature, its elements and preservation, are invited to attend and experience the highlights of this unique expo–the first of its kind in the country. Some of the highlights include:
Lecture series
Don't miss the Free Lecture Series at the Green and Wild Expo!Provides a venue for knowledge-sharing and networking…
Local and international experts in the field of conservation and ecotourism, as well as bird photographers, will conduct talks and lectures. The expo is a great venue not only for networking with other stakeholders in the field but most especially for knowledge-sharing.
Bird Cafe
The Bird Café set-up during the Green and Wild Expo 2019 serves as a venue to meet, connect, brainstorm, and collaborate…
Speaking of networking, there is an intended space provided for that purpose in the expo.
The Bird Cafe encourages attendees to meet, connect, brainstorm, and collaborate with people from different government agencies, clubs, non-government organizations, and companies who share the passion for the Philippine birds and the Philippine environment.
Silent Auction for a Cause
Bidding details soon!The Silent Auction for A Cause will also feature photography gear and outdoor equipment up for…

Haring Ibonさんの投稿 2019年11月5日火曜日
Another highlight of the expo is the auction of photography gear and outdoor equipment up for auction for the benefit of the Inabal weavers of the Bagobo-Tagabawa tribe in Sibulan, Davao del Sur.
Haring Ibon Photography Contest
Haring Ibon "PHILIPPINE BIRDS AS ART" Photography ContestGUIDELINES SPONSORBird in Focus (BIF) in cooperation with…
Bird photographers can showcase their skills by joining the first Haring Ibon Photography Contest. The deadline for submission of entries is on November 20 and the winners will be announced on the last day of the expo. You can view the full mechanics of the contest here.
There will also be exhibits of artworks, photos, and stamps featuring birds and nature as well as a screening of Bird of Prey, a documentary on a Philippine Eagle family in the wild.
Details
What: The Green and Wild Expo 2019
Where: 3F SMX Aura, Mckinley Prkwy, Taguig City
When: November 20 to 21, 2019
Admission: Free
Contact: 0999-186-3285
Email: info@haringibon.com
Website: www.greenandwild.ph
Facebook: www.facebook.com/haringibon.bif
---
Source: www.greenandwild.ph
Image grabbed from www.greenandwild.ph