Be a Part of the Official Animal Rights March on October 26
It's time to take a stand and make history for the animals and join Surge Activism's movement against animal oppression at The Official Animal Rights March Manila (TOARM) happening on October 26, 2019.
The 6-kilometer march will officially begin at 1 p.m. from Taft Avenue passing Quirino, Mabini, and Rizal Park, to the endpoint in Katigbak Drive.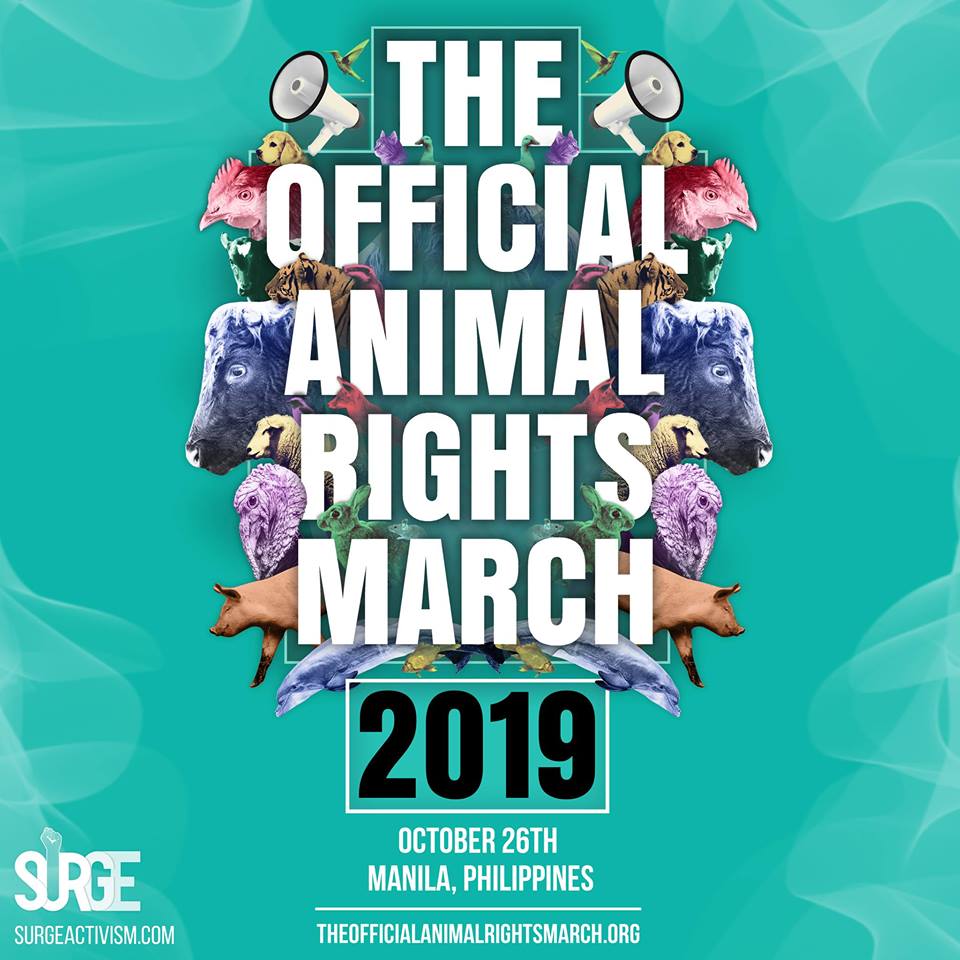 The TOARM is an annual vegan march founded by the UK animal rights organization called Surge. 
Said march began in London in 2016 with only 2,500 attendees with the aim to spread their campaign to end animal oppression all over the world.
In 2018, TOARM surpassed a global attendance of 28,000 vegans marching in 25 cities across the world.
Philippines, 1 more week until we march for Animal Liberation!Are your banners and signs ready? Not yet? You can…
This year, 32 cities all over the world including Manila are participating for this one-day global event for everyone to speak out on behalf of animals that continue to suffer from oppression. 
Participants are encouraged to bring not only the heart for animals but also physical testaments to it, including banners and placards that can aid in spreading awareness about animal rights as well as in motivating other people to switch to a vegan lifestyle.
Here are the chants that will be used during the march in an easy-to-view format.We encourage everyone to save this…
Apart from the march, participants can expect a line-up of speeches by local animal rights activists and organizations tackling issues like animal liberation, animal rights as a social justice issue, animal rights activism, as well as the different ways on how to become active for the animals among others.  
For more information and updates, you may visit their website at www.theofficialanimalrightsmarch.com and www.surgeactivism.com or follow their Facebook page Animal Rights March – Philippines.
Details
What: Animal Rights March 2019 – Manila
Where: Andres Bonifacio Shrine, Padre Burgos Ave., Ermita, Manila
When: October 26, 2019, 12 p.m to 7 p.m.
Website: theofficialanimalrightsmarch.com | surgeactivism.com
Facebook: facebook.com/animalrightsmarchphilippines
---
Source: Animal Rights' official press release