Support Local Weavers at the 9th Likhang HABI Market Fair
Join HABI: The Philippine Textile Council as they take you through the #HABIJourney at the 9th Likhang HABI Market Fair!
The fair is happening on October 11 to 13, 2019 at the Glorietta 3 Activity Center Makati, with the theme The Highlights of our HABI Journey.
With a total of 52 merchants from all over the country, the fair will focus on sustainable and ethical fashion.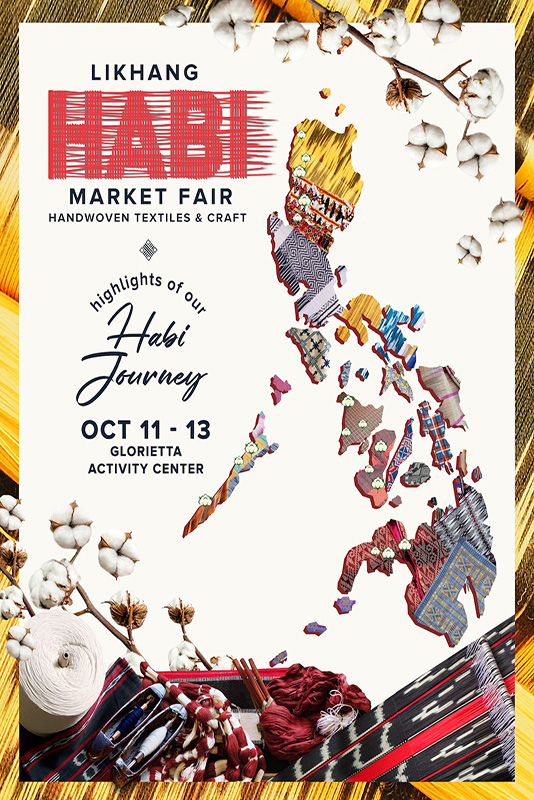 One of the special features for this year's fair is the HABI Craft Corner, where visitors will learn the basics of weaving with the use of pure Philippine cotton and other natural fibers.
The Community Craft Loom, meanwhile, will teach visitors about modern weaving using a variety of materials, textures, colors, and weaving techniques. Also expect a macramé workshop, which features the art of knotting.
"We encourage Likhang HABI fairgoers to immerse themselves in the beautiful weaving communities and traditional textiles of our country," HABI Chair Maribel Ongpin said. "We will have participating weavers from Luzon, Visayas, and Mindanao so the opportunity to learn at the fair is endless."
Raquel's Piña Cloth Products
The Likhang HABI Market Fair not only helps local weavers to exchange ideas with consumers, designers, and traders but also allows them to be in line with the modern trends.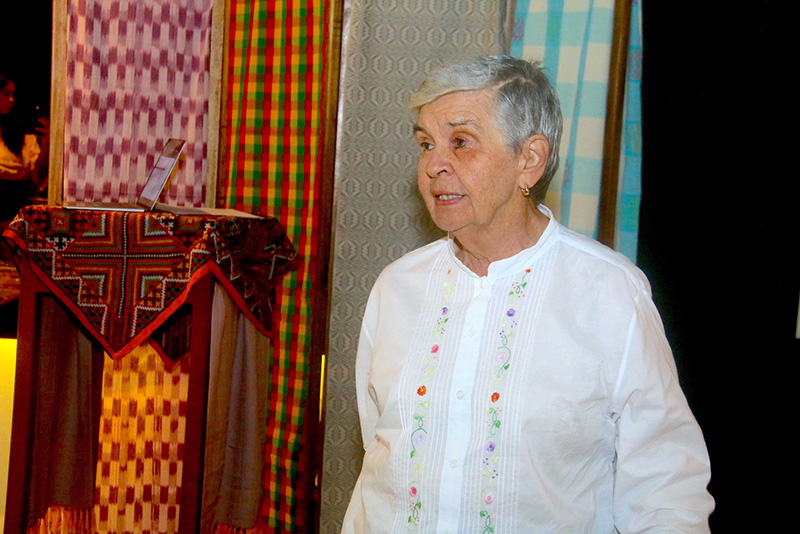 HABI Chair Maribel Ongpin
Visitors will see lifestyle products that use traditional textiles, including Negros Occidental's habol negrense, Basilan's yakan, Maguindanao's inaul, among many others.
Jama Mapun banig, handwoven by Jama Mapu weavers from Palawan using pandan leaves
To support HABI's passion to promote Philippine cotton, contemporary Filipino fabrics like cotton ikat and cotton abaca are also showcased at the fair.
According to HABI President Adelaida Lim, "There is an abundance of beautiful fabrics in the Philippines and we want to show that these fabrics from different corners of the Philippines can be a part of our modern lifestyle."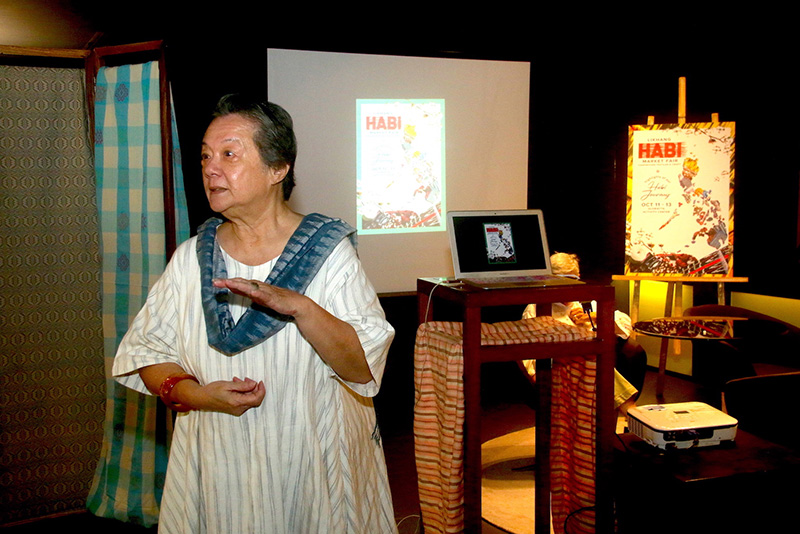 HABI President Adelaida Lim
Visitors can also expect other activities that support local communities other than weaving.
One of the highlights may be the Baybayin workshops, which include both writing and understanding the script. This workshop is in line with Likhang HABI's goal to promote Filipino culture and heritage.
The fun does not stop there as there are also cultural dance performances, traditional music from different regions, and art installations.
To further support the local shoemaking industry, a talk on sustainable shoemaking and its importance will also take place.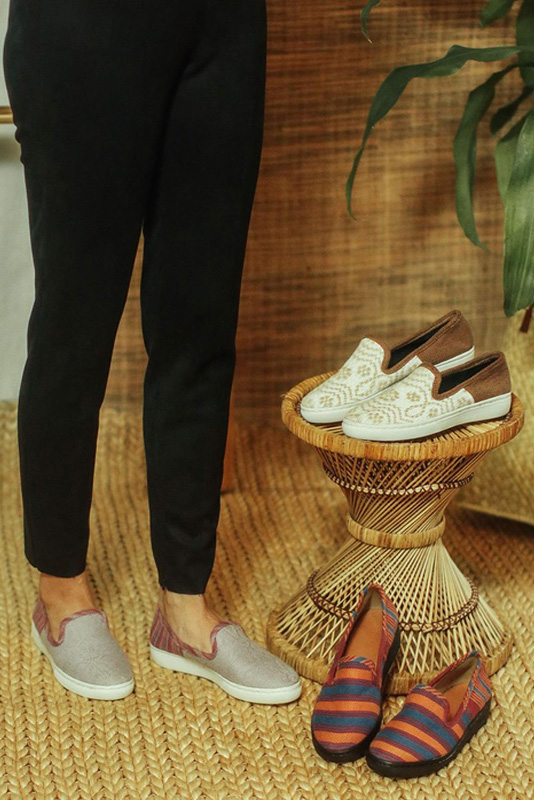 Lakat sustainable shoes
Finally, the 2nd Lourdes Montinola Piña Prize will recognize the exceptional craftsmanship and mastery of the intricate process of turning pineapple threads into works of art.
Admission is free to the fair but those who are interested in joining the workshops will have to secure their slots through Ticket2Me.
HABI has been providing an amazing platform to local weaving communities for 10 years now, enhancing their skills in creative design and modern marketing.
Details
What: 9th Likhang HABI Market Fair
Where: Glorietta 3 Activity Center, Parkway Dr., Ayala Center, Makati City
When: October 11 to 13, 2019
Ticket information: Free admission to the fair. However, those who are interested to join the workshops will need to secure their slots via Ticket2Me.
Website: habitextilecouncil.ph
---
Source: Likhang HABI Market Fair's official press release
Images courtesy of Likhang HABI Market Fair