I'M Hotel Antidote Live Sessions Presents Sixpence None the Richer's Leigh Nash
Witness a heartfelt and exclusive live acoustic performance of the artist behind 90's hit songs Kiss Me, There She Goes, Need to Be Next To You, and Don't Dream It's Over. 
Join Leigh Nash of Sixpence None the Richer on October 4, 2019 8 p.m. at the Antidote Rooftop Bar, I'M Hotel, with a special opening performance by Miguel Odron, Idol Philippines top 5 finalist.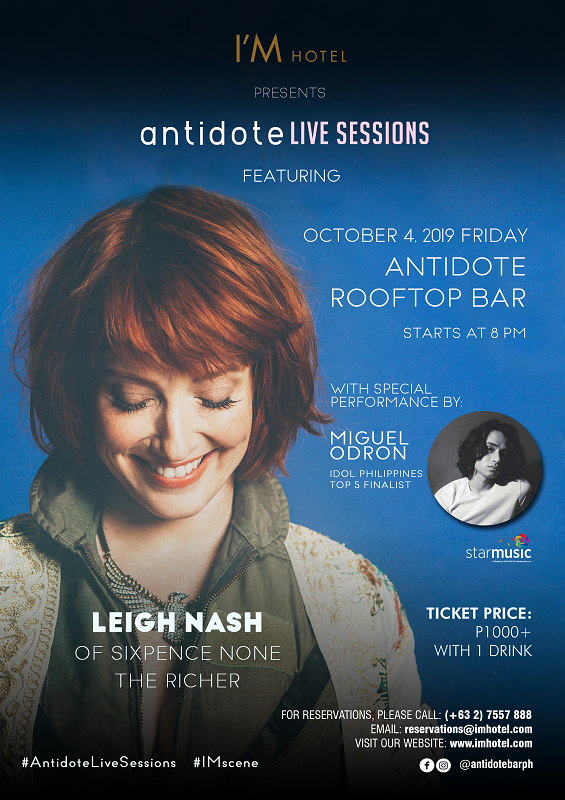 One of the most charming and memorable singer-songwriters of the 90s, Leigh Nash is the lead vocalist of the iconic 90s alternative-rock band Sixpence None the Richer—a famed pop group that went on to win numerous awards and accolades, including two Grammy Award nominations.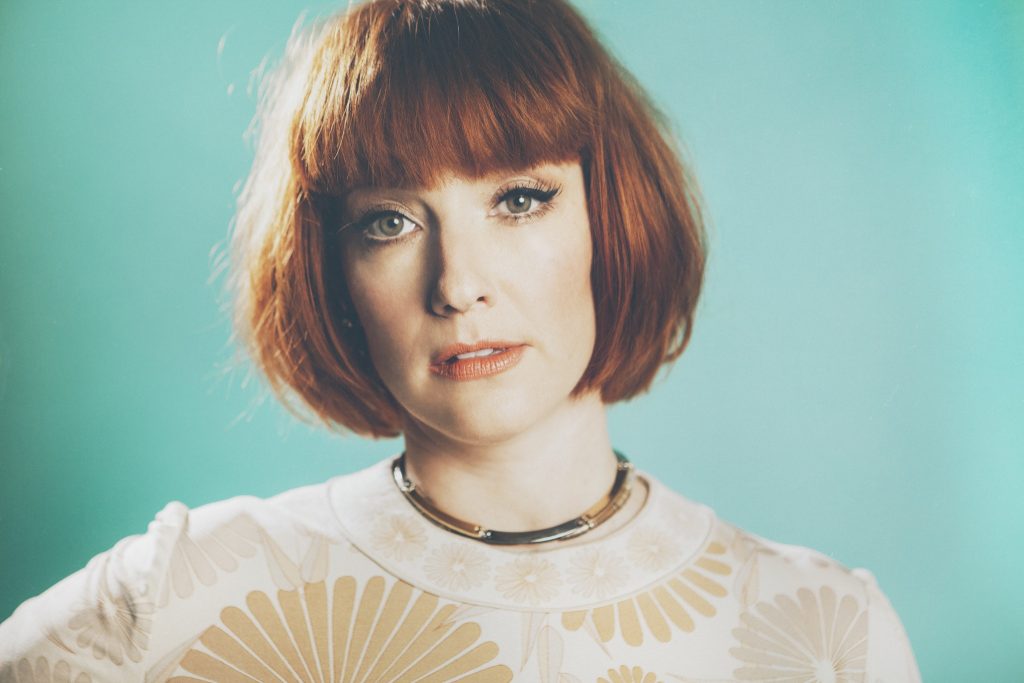 Their debut, which released when Nash was just 16, was 1994's critically acclaimed LP The Fatherless & The Widow.
In the years that followed, the band released numerous timeless songs and huge radio hits, from the Grammy-nominated Kiss Me—soundtrack single of she's all that, to There She Goes, among many others.
She also recorded the song Need to Be Next to You, written by well-respected songwriter Diane Warren, for the 2000 movie Bounce.
Today, she continues to grace the world with her inspiring music and presence, touring around the United States and Southeast Asia.
The Antidote bar, located on the roof deck of I'M Hotel, is the very first jellyfish bar in the country with a 360-degree unobstructed view of the stunning cityscape serving bespoke cocktails and tapas.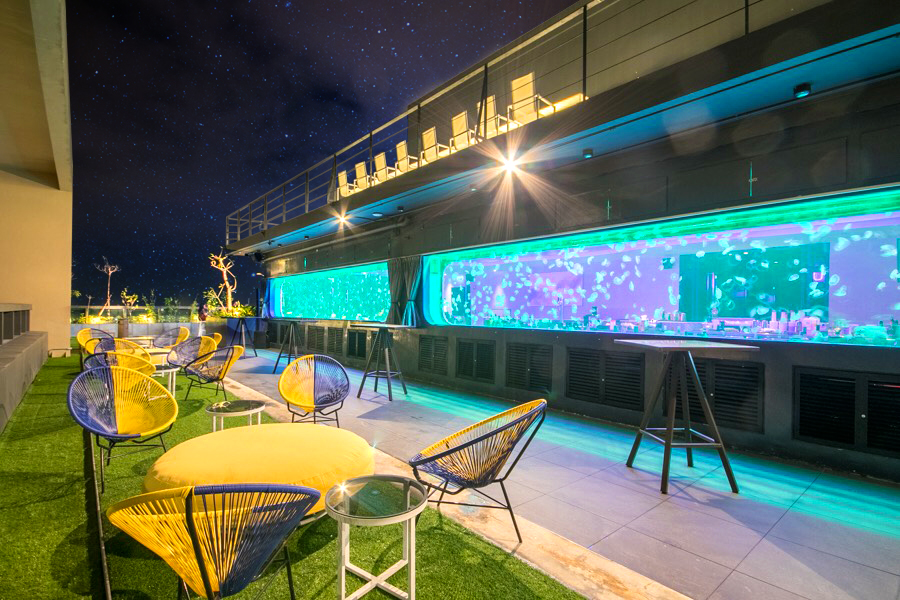 Tickets are priced at Php 1,000 per person inclusive of admission fee and 1 drink serving; and Php 8,000 for VIP Table Access good for 4 inclusive of 1 bottle of Premium Spirit, 4 cans of mixers, and 2 Antidote bar bites.
Tickets can be purchased at I'M Hotel's Frontdesk.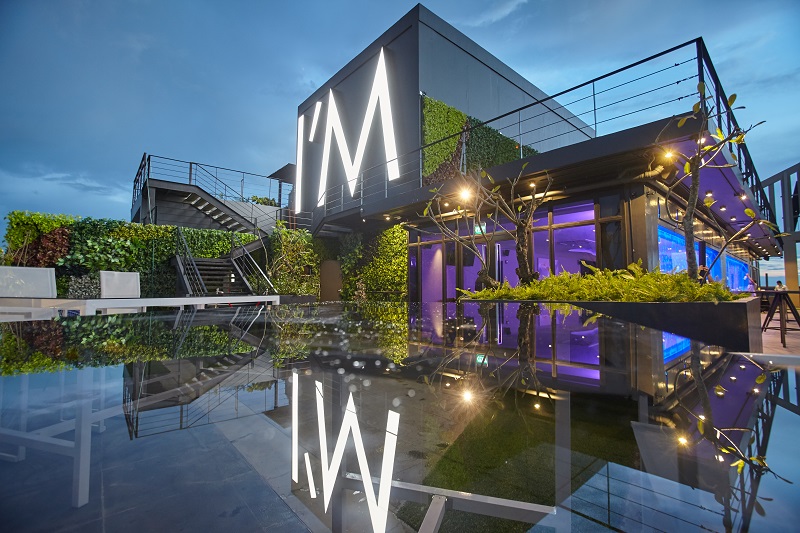 Reservations can be made by emailing reservations@imhotel.com or calling 02-755-7888. Visit www.imhotel.com
Details
What: Antidote Live Sessions Featuring Leigh Nash of Sixpence None the Richer
Where: Antidote Rooftop Bar, I'M Hotel
When: October 4, 2019 8 p.m.
Facebook: facebook.com/imhotelph
Website: imhotel.com
Tickets: 
Php 1,000 – inclusive of admission fee and 1 drink serving
Php 8,000 – VIP Table Access good for 4, inclusive of 1 bottle of Premium Spirit, 4 cans of mixers, and 2 

Antidote

 bar bites
---
This is a press release. Minor edits were made prior to publishing.
Images courtesy of I'M Hotel