Salcedo Auctions' The Well Appointed Life Highlights Philippine Art
Together with The Peninsula Manila, Salcedo Auctions invites guests to discover a full spectrum of light, color, and harmony at The Well-Appointed Life 2019 Philippine Art sale.
It's taking place on September 21 to 22, 2019 from 2 p.m. at the Rigodon Ballroom.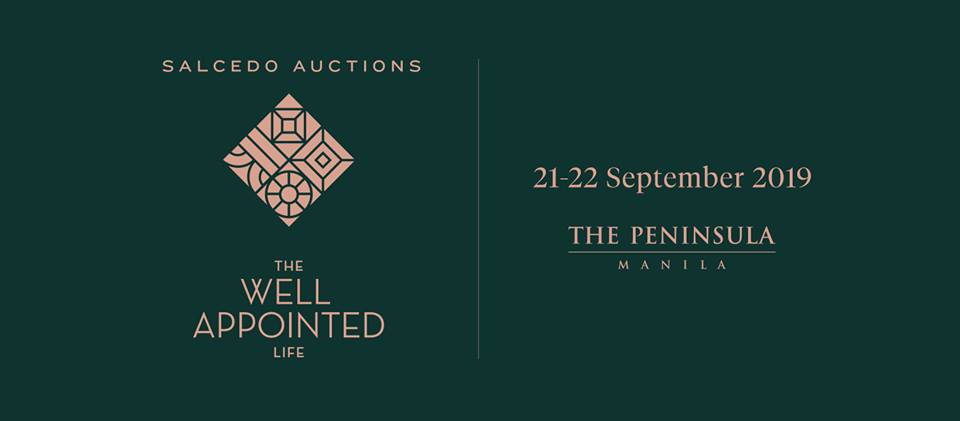 Inspired by the evolutionary—and sometimes revolutionary—aspects of art history, almost 300 lots of art are up for auction in the Important Philippine Art sale.
It aims to examine and celebrate man's quest for beauty, just as artists and artisans have expressed their inner curiosity with both subject and technique through the ages.
Leading the procession of this year's highlights is Felix Resurreccion Hidalgo's La Pintura, an oil on canvas painting in a true French Impressionist style.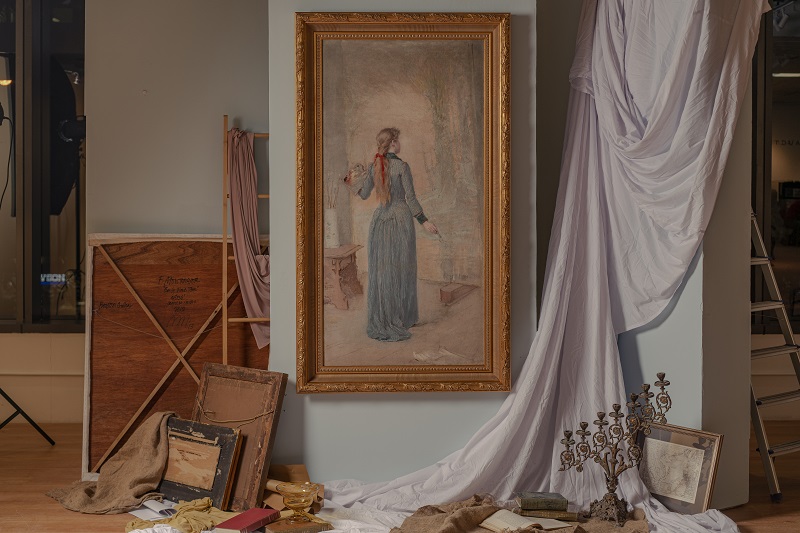 La Pintura by Felix Resurreccion Hidalgo
Hidalgo's work is accompanied by his contemporary, Juan Luna y Novicio, whose rare 1881 watercolor Venezia closely hews to a style known as Costumbrism.
Also included in the lineup is La Virgen María Leyendo un Libro, a rare work by Luna and Hidalgo's predecessor, Simón Flores y de la Rosa, who is recognized as the first Filipino artist to have received an international award.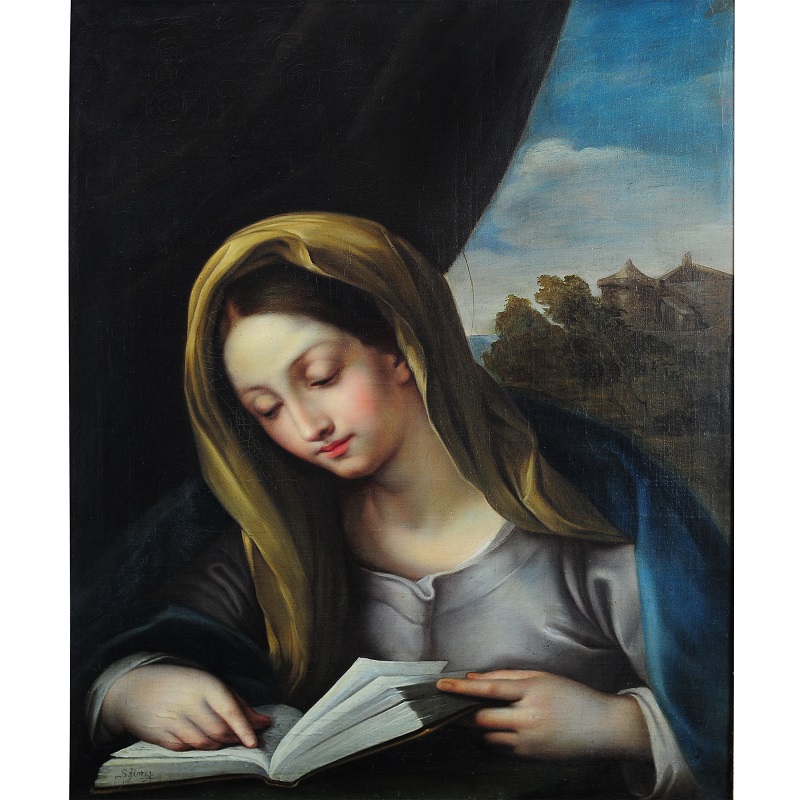 La Virgen María Leyendo un Libro by Simón Flores y de la Rosa
National Artist Jose Joya uses luminous colors to usher into modern times with his 1960 oil on board work, wherein colors are contrasted to dynamic effect and hues are applied in varying opacity to give the work balance.
Vicente Manansala reins in Joya's abstractionism with his own style of cubism. A counterpart is Ang Kiukok's Seated Figure, an arresting subject even in its stationary form, balanced with a solemn palette.

(L-R) Jose Joya's abstract painting and Vicente Manansala's Market Scene painting
A similar muted tone is echoed in the monochromatic hues of Juvenal Sanso's Typewriter, a rare example from his figurative period.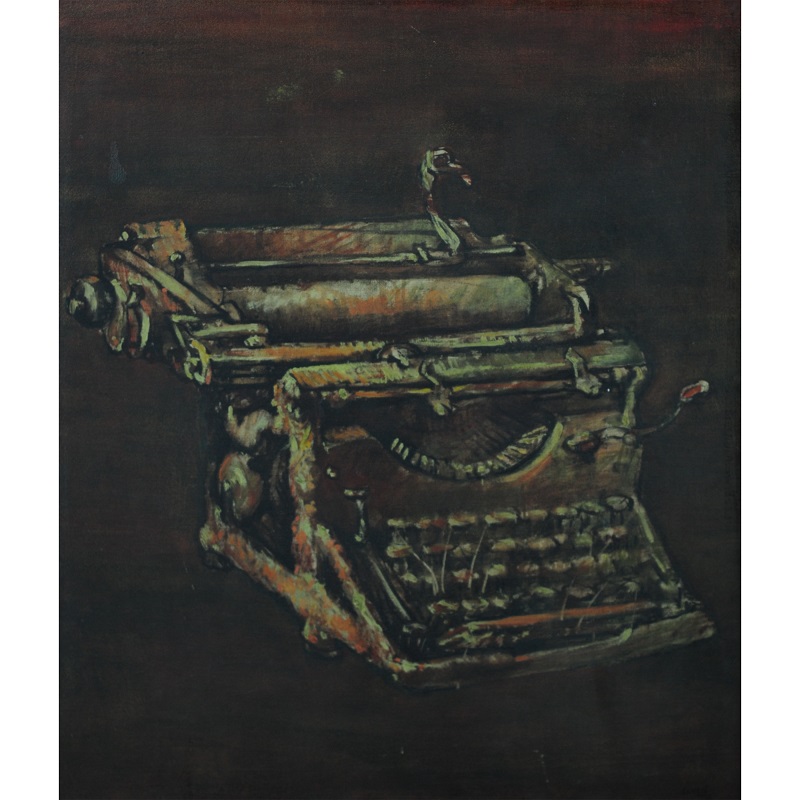 Typewriter by Juvenal Sanso
A remarkable addition to this year's line-up is Verandah, which was recently discovered work from Roberto Chabet's New York collection.
Another artwork worth noting is Onib Olmedo's verdant painting of a young man leading a horse on an overcast day.
Boy and Horse by Onib Olmedo
The collection also boasts exemplars from across Mauro Malang Santos' career from the 1950s to the year 2001. A line-up of modern artists culminates in a stunning 2003 acrylic on canvas by National Artist BenCab. 
Ramon Orlina explores the equally enchanting effects of light through his chosen medium of glass, just as Solomon Saprid, Eduardo Castrillo, and Napoleon Abueva depict familiar native motifs in metal and marble sculptures.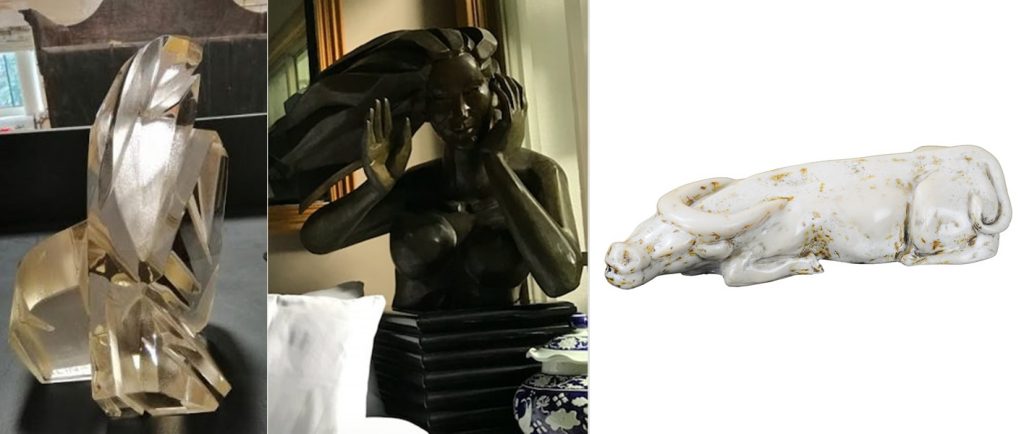 Close Dance by Ramon Orlina (left), Graceful Charm by Eduardo Castrillo (middle), and Kalabaw marble sculpture by Napoleon Abueva (right)
Opening the line-up of contemporary artists is Lao Lianben with his 2009 acrylic on canvas Buddhist Television. In similar minimalist strain, Maria Taniguchi highlights the creative and technical process of art in her brick paintings series.
Elaine Navas, Rodel Tapaya, Ricky Ambagan, and Ronson Culibrina make use of culturally loaded images to encourage the re-examination of personal and societal experience.
Meanwhile, Marina Cruz's highly personal works marry the classical and abstract to capture the many intimate moments that make up The Well-Appointed Life.

Four School Desks and Ship Bells by Elaine Navas (left), The Attraction by Rodel Tapaya (middle), C'est La Vie by Ronson Culibrina (right)
The preview started on September 13 and will run through September 20 from 10 a.m. to 6 p.m. at the Upper Lobby of the Peninsula Manila and at the flagship headquarters at the NEX Tower along Ayala Avenue. 
The online catalog is available at salcedoauctions.com.
Details
What: Salcedo Auctions' The Well-Appointed Life 2019 
Where: Rigodon Ballroom, The Peninsula Manila
When: September 21 to 22, 2019 2 p.m.
* Auction preview – September 13 to 20 from 10 a.m. to 6 p.m. at The Peninsula Manila and Salcedo Auctions headquarters
Contact: 02-823-0956 / 0917-107-5581
Website: salcedoauctions.com
Email: info@salcedoauctions.com
Facebook: Salcedo Auctions
---
This is a press release. Edits were made prior to publishing.
Images courtesy of Salcedo Auctions