The First Sonik Music Conference + Festival Is Happening This October
To all local music fans, here's the perfect event for you!
The first music conference in the country, Sonik Philippines Music Conference x Festival is happening on October 4 to 5, 2019 at the Green Sun, Makati.
With a goal of appreciating local music, the 2-day music conference and event will revolve around prominent musicians who will share their music journey—how they create their craft and how they make it relatable to the listeners.

You will surely enjoy this event as renowned musicians like Clarence Chan, Sarah Guppy, Keith Tan, Ely Buendia, Jinno Mina, Day Cabuhat, Jeff Vadillo, Mike Constantino, Harold Solomon, Francis Reyes, Dash Calzado, Pat Sarabia, and LJ Perez are invited to have an entertaining and meaningful talk about the beauty of Filipino music.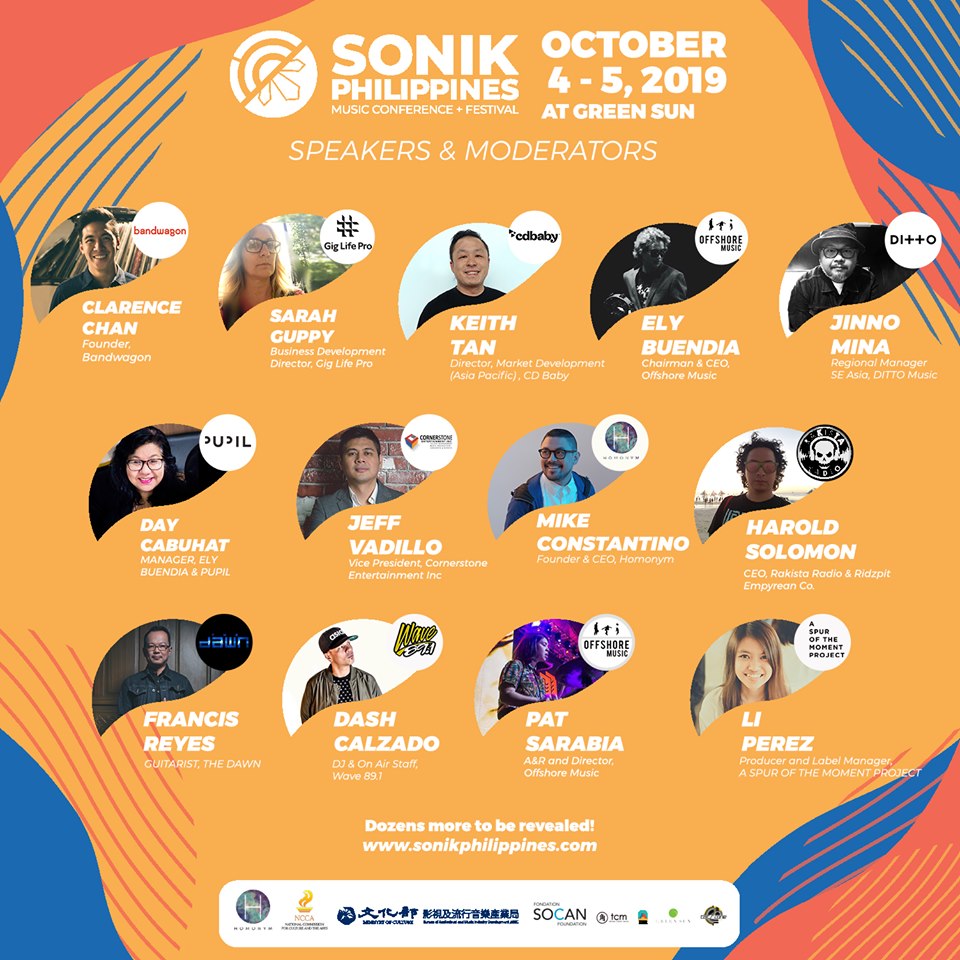 HOMONYM, in collaboration with the National Commission for Culture and the Arts (NCCA), made this event possible with an aim to uplift the local music industry and promote the rich Filipino culture and music. 
Sonik Philippines also coordinated with the Taiwan Ministry of Culture, inviting Taiwanese artists to have an exciting live performance.
The event's aim is not only to learn and appreciate music—an ecstatic festival will also be held, featuring the best OPM songs. So, brace yourselves and grab your tickets now!
Details
What: Sonik Philippines Music Conference x Festival
Where: Green Sun Hotel, Makati
When: October 4 to 5, 2019
Ticket information: You can purchase the tickets here.
The ticket prices are as follows:
Regular Bundle A (2-Day Conference + Festival Pass) : From Php 6000

Regular Bundle A (1-Day Conference + Festival Pass) : From Php 3000

Regular 2-Day Conference Ticket: From Php 2,500

Festival Pass: From Php 600
---
Images grabbed from Sonik Philippines