What to Expect from the 81st Oktoberfest by German Club Manila in Solaire
Get ready to leave your seats and dance to the tune of Fliegerlied as German Club Manila celebrates their 81st Oktoberfest with a big feast!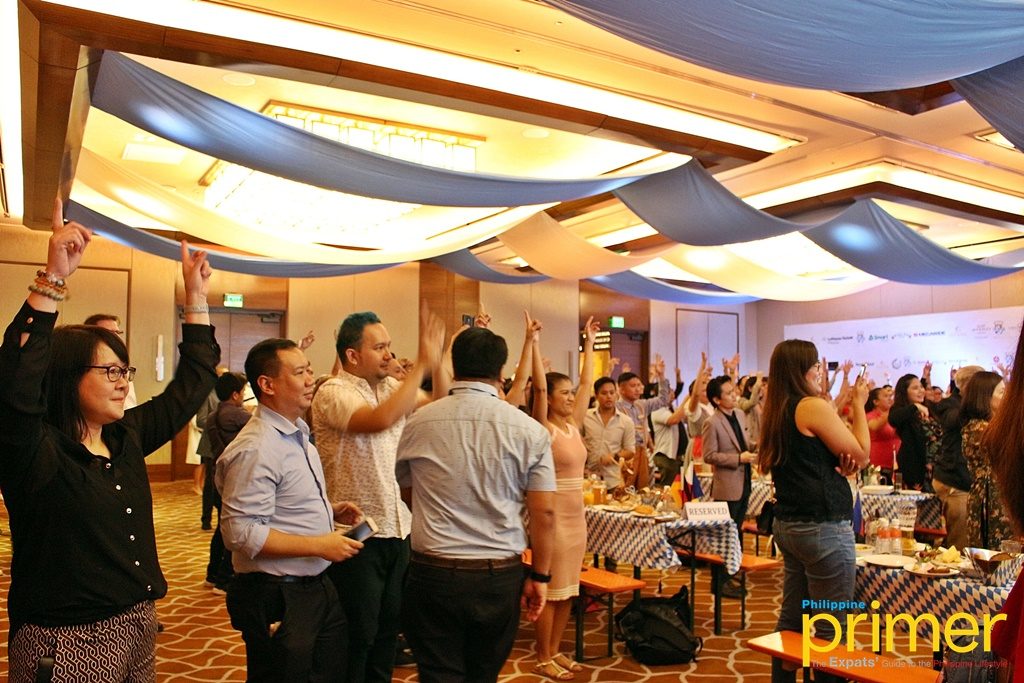 No man or woman can resist the festive vibe of the 81st Oktoberfest.
Once again, the Philippine and the German flags will stand side by side amid spaetzles and pretzels from October 17 to 19, 2019 at Solaire Resort & Casino, fueled by wheat beer from the world's oldest brewery, Weihenstephan, and authentic Bavarian food by no other than Michael Dinges, Solaire's Vice President for Culinary.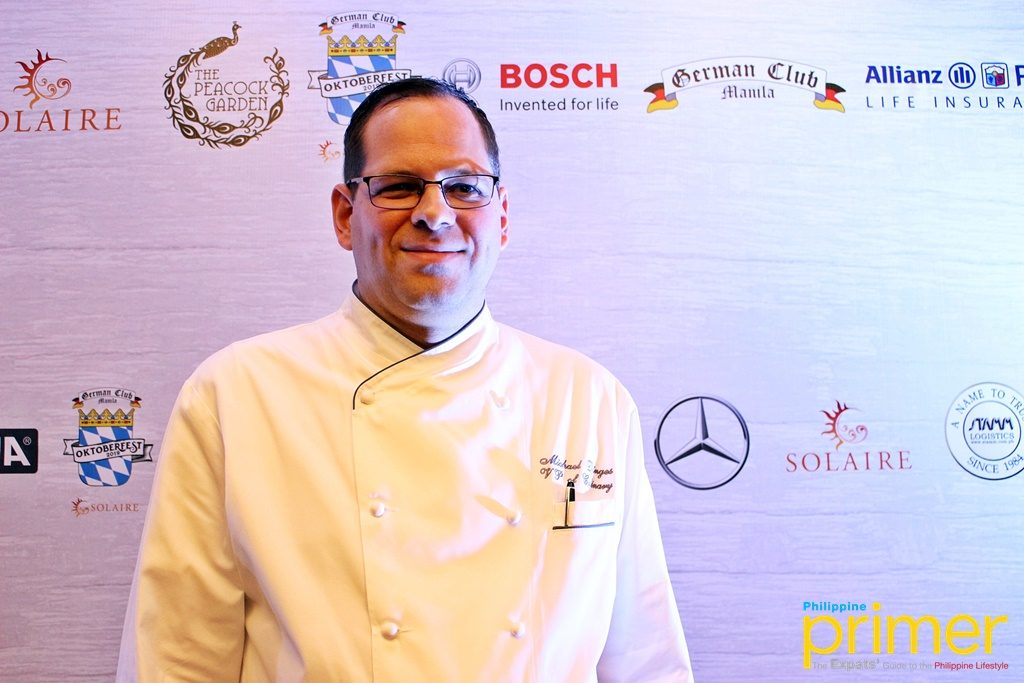 Solaire Resort and Casino Vice President for Culinary, Michael Dinges
Sticking to traditions
This year's Oktoberfest is yet again expected to replicate the one great tent that stands on the Theresienwiese in Munich.
Said event ground was named after Princess Therese of Saxony-Hildburghausen, whose marriage was where the tradition of Oktoberfest originated from.
Tobias Rast, president of German Club Manila, expressed his great pleasure of holding their 81st Oktoberfest at Solaire as last year's celebration broke stunning records of food and beer consumption (not so much as the Germans' 4 to 5 liters of beer per person, but impressive enough).
When asked if they'll be sticking to traditions, Tobias related how deep-rooted the Oktoberfest in Munich is, which makes it one of the most-awaited, authentic German celebrations annually.
Further, Chef Dinges also believes in following in the steps of the 80th Oktoberfest, as he was pleased with the people's reception of the Bavarian food from his own family recipes.
"German food was well-received last year, and we want to build it up," Chef Dinges said.
As authentic German bread and pretzels in baskets and sausages in platters were served, Eiffelene Salvador, one of the hosts of Oktoberfest, signaled the beginnings of a grand celebration together with co-host, Michael Scheile, Tobias Rast, Chef Dinges, and Solaire Vice President of Food & Beverage, Knut Becker.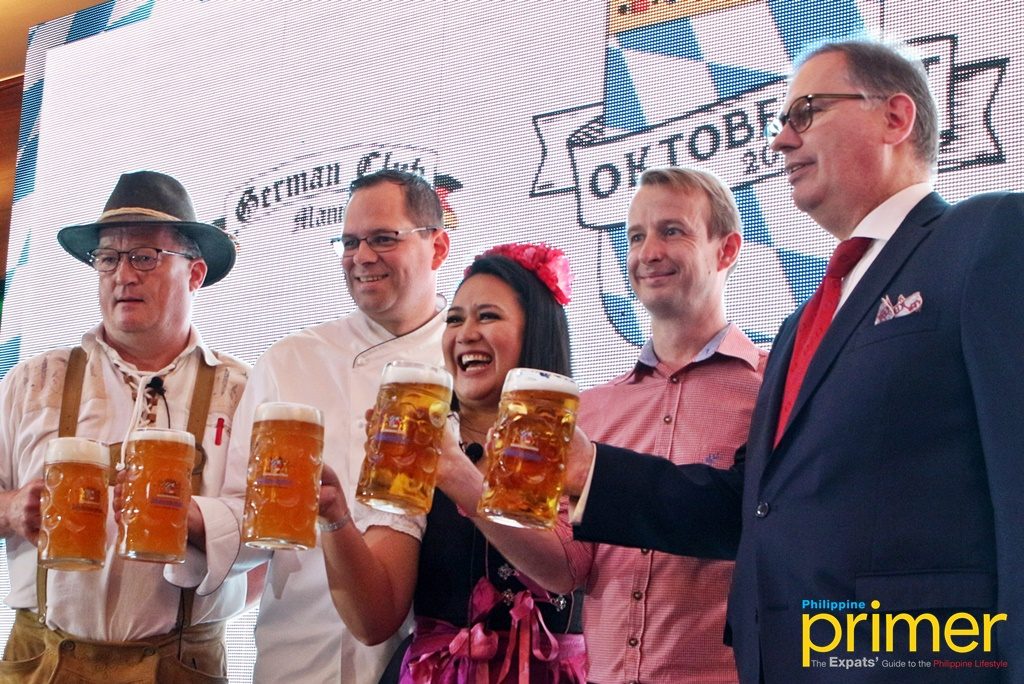 Tickets to the 81st Oktoberfest can be booked online at www.oktoberfest.ph. You may also buy a raffle ticket to get a chance to win exciting prizes.
Part of the raffle ticket sales will benefit German Club Manila's welfare projects.
Details
When: October 17 to 19, 2019 from 6 p.m. onwards
Where: The Tent at Solaire, Solaire Resort & Casino, Entertainment City, Parañaque City
Prices – Regular Sale (Sep. 1 – Oct. 16):
Beer Garden – Php 4,250 (club member) / Php 4,400 (non-member)
Premium B – Php 4,600 (club member) / Php 4,750 (non-member)
Premium A – Php 4,800 (club member) / Php 4,950 (non-member)
VIP – Php 7,680 (club member) / Php 7,830 (non-member)
*Prices for walk-in, group bookings (20 – 79 pax), and corporate bookings min. 80 pax) vary.
Website: www.oktoberfest.ph
Contact number: 02-818-4236
Email: reservations@germanclub.ph