Witness REP PH's The Quest for the Adarna This September
Theater fans, here's some exciting news for you! Repertory Philippines presents The Quest for the Adarna, an original musical based on the popular 16th century Filipino epic, Ibong Adarna.
This family musical is set to take the stage from September 14, 2019 to January 12, 2020 at the Onstage Theatre, Greenbelt 1, Makati City.
Also read: LIST: Theater Productions to Watch This 2019!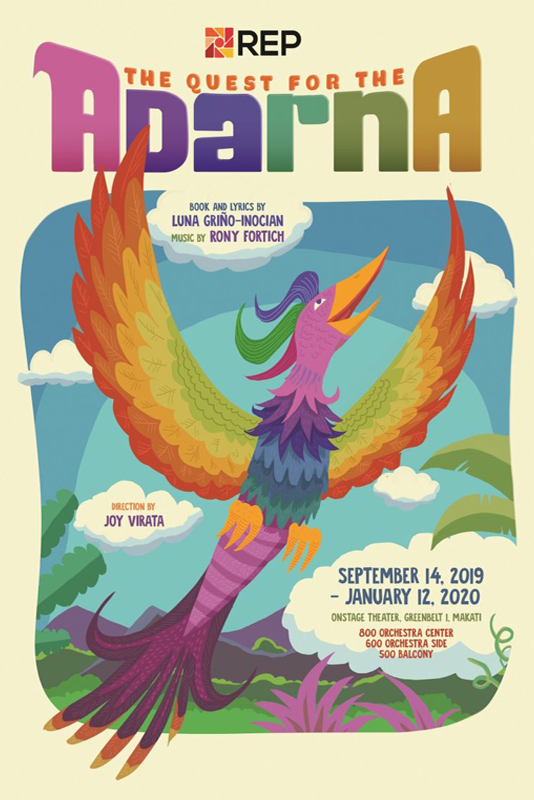 The Quest for the Adarna will be directed by Joy Virata, with music by Rony Fortich and with the book and lyrics by Luna Griño-Inocian.
Following the story of the original epic, The Quest for the Adarna is set in the prosperous and peaceful kingdom of Berbania, which is ruled by King Fernando and his wife Queen Valeriana.
They have three sons, all of whom are mighty warriors. Prince Pedro is the eldest and the heir to the throne, while the second is Prince Diego and the youngest is Prince Juan.
Their blissful life is shattered when King Fernando is struck by a mysterious illness—an illness that can only be healed with the song of the Adarna, a mythical bird who makes its residence in Mount Tabor.
Anyone who seeks the Adarna must face a perilous journey that is difficult and full of danger.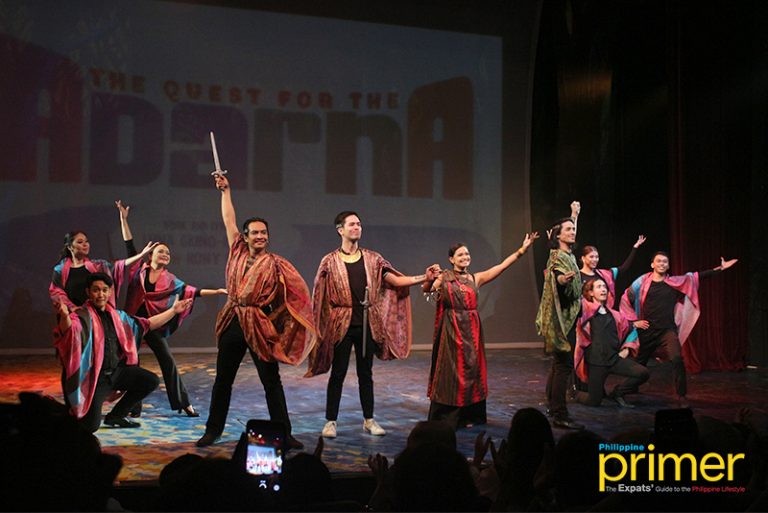 The Quest for the Adarna preview performance during the announcement of their 82nd season
The role of the Adarna will be shared by Cara Barredo, Carla Guevara Laforteza, Andrea Alvarado, and Shiela Valderrama-Martinez. Prince Pedro, meanwhile, will be played by Jim Ferrer, Arion Sanchez, and Ade Valenzon.
Further, Prince Diego will be played by Vinnie Misa, Luis Marcelo, and Sean Nolasco, while Prince Juan will be played by Leo Guinid, Neo Rivera, and Diego Aranda.
Also read: Repertory Philippines Announces Roster of 82nd Season Shows for 2019
Other members of the principal cast include Jay Barrameda, Noel Rayos, Steven Hotchkiss, Naths Everett, Justine Narciso, Alex Reyes, Jill Ita-as, and Arnel Carrion.
Cara Barredo got her first theater experience at 7, when she was told that acting would earn her more money to buy…
Tickets are now available at TicketWorld and TicketWorld Outlets.
The Quest for the Adarna is the last show of REP's 2019 season and is part of their Theater for Young Audiences.
For more information, you may visit Repertory Philippines' website or Facebook page. For ticketing concerns, you may contact TicketWorld at 02-891-9999 or visit the TicketWorld official website.
Details
What: REP PH's "The Quest for the Adarna"
Where: Onstage Theater, 2/F Greenbelt 1, Paseo de Roxas, Makati City
When: September 14, 2019 to January 12, 2020
Ticket Information: Tickets are available at TicketWorld and TicketWorld outlets.
Orchestra Center – Php 800
Orchestra Sides – Php 600
Balcony – Php 500
Website: repertoryphilippines.ph
Facebook: facebook.com/repertoryphilippines
---
Featured image and poster grabbed from the Repertory Philippines' official website.