ESGS: The Country's Biggest Gaming Convention Is Coming Back on October
The most anticipated gaming event in the country, the E-Sports and Gaming Summit (ESGS), has announced the event date, venue, and ticket details for this year's convention!
To update your gaming gear and game collection, come to SMX Convention Center Manila, Pasay City on October 25 to 27, 2019.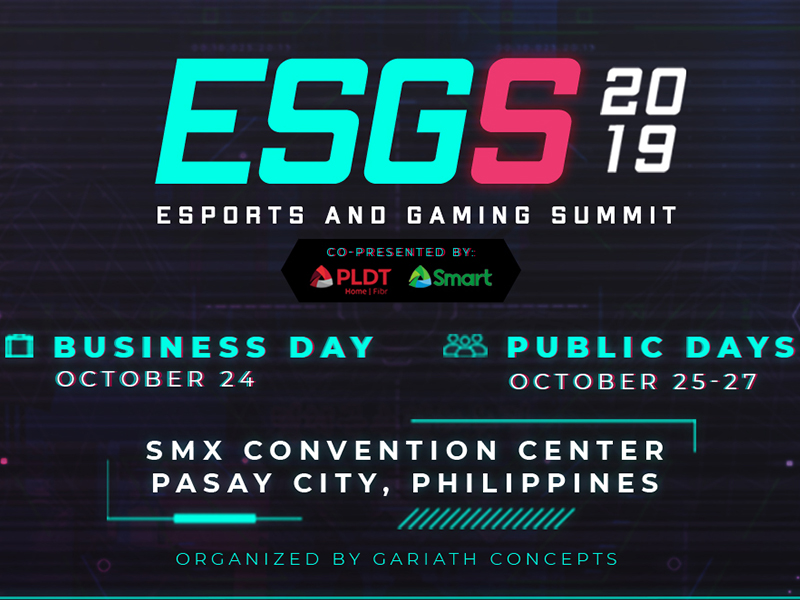 Additionally, ESGS will open their doors to interested business partners and those in the gaming industry on its private/business day on October 24. Find internal and local game companies of all sizes, from student projects to big-budgeted games.
Also read: ESGS 2018: Games Are Not Just for Gamers Anymore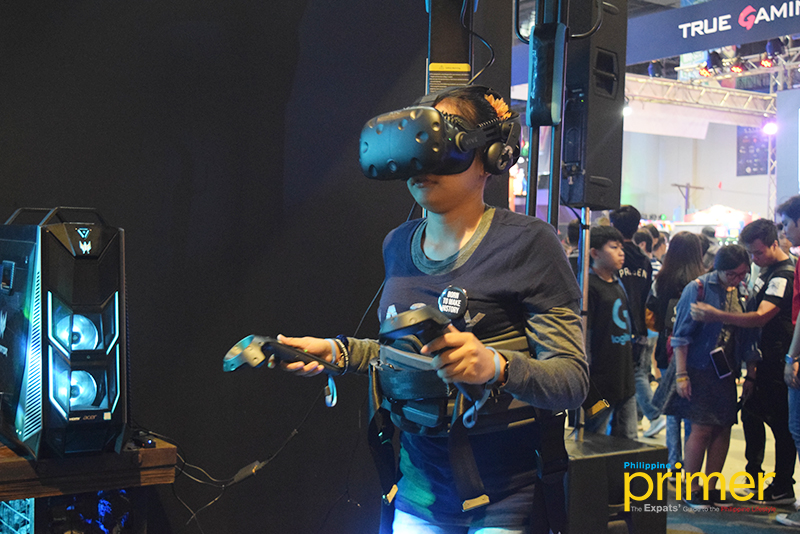 ESGS tickets are now available, and the earlier you get your ticket, the bigger discount! Prices for the ESGS 2019 One-Day-Pass tickets are as follows:
Alpha Access Rate: Php 170 (Available from June 1 to July 31)

Beta Access Rate: Php 200 (Available from August 1 to September 30)

Standard Access Rate: Php 230 (Available from October 1 to 27)
Attendees may use their ESGS 2019 One-Day-Pass on any specific day as they are only selling one type of ticket. You can pre-purchase tickets at any SM Ticket outlets nationwide or at the SM Ticket website (additional fees apply for digital purchases).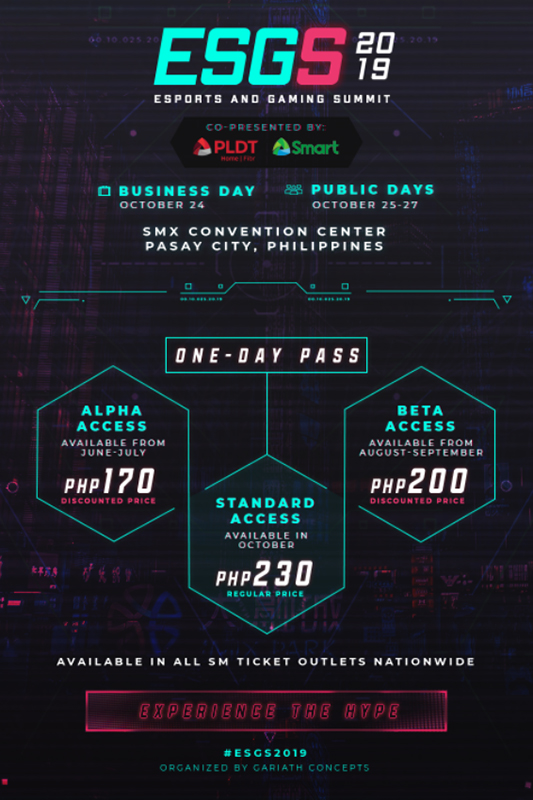 Last year, ESGS was attended by over 24,000 people and had sponsor booths, merchandise, artists, student game developers, and even the Games and Amusement Board of the Philippines.
There were game testing and previews for in-development games, free-play and activities on major sponsor booths, and game tournaments on partner games—which is among the anticipated stages of ESGS every year.
The Electronic Sports and Gaming Summit is an annual event by Gariath Concepts and is supported by the Electronic Sports National Association of the Philippines. Since 2014, the event has brought in international games, while also promoting the local game industry.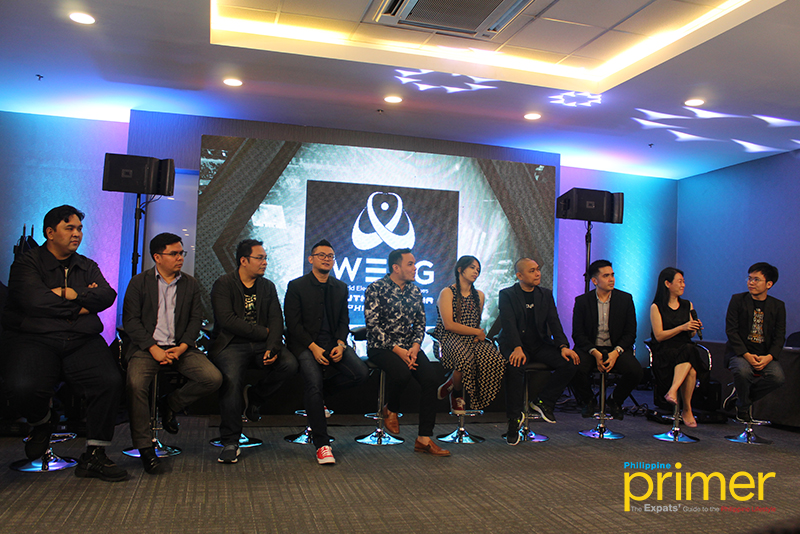 Details
What: Electronic Sports and Gaming Summit 2019
When: October 25 to 27, 2019
Where: SMX Convention Center Manila, Seashell Lane, Mall of Asia Complex, Pasay City
Ticket Information: 
Alpha Access Rate: Php 170 (Available from June 1 to July 31)

Beta Access Rate: Php 200 (Available from August 1 to September 30)

Standard Access Rate: Php 230 (Available from October 1 to 27)
Facebook: ESGS