Salcedo Auctions' Paradise Found Is Happening This Saturday
One of the country's leading auction house Salcedo Auctions will hold their introductory auction at their newest home in the sleek NEX Tower in Makati this Saturday, June 1.
With a theme Paradise Found, the inaugural auction will showcase masterpieces of artists and artisans from the Philippines.
Also read: Salcedo Auctions in Makati: Finding the Rare and Beautiful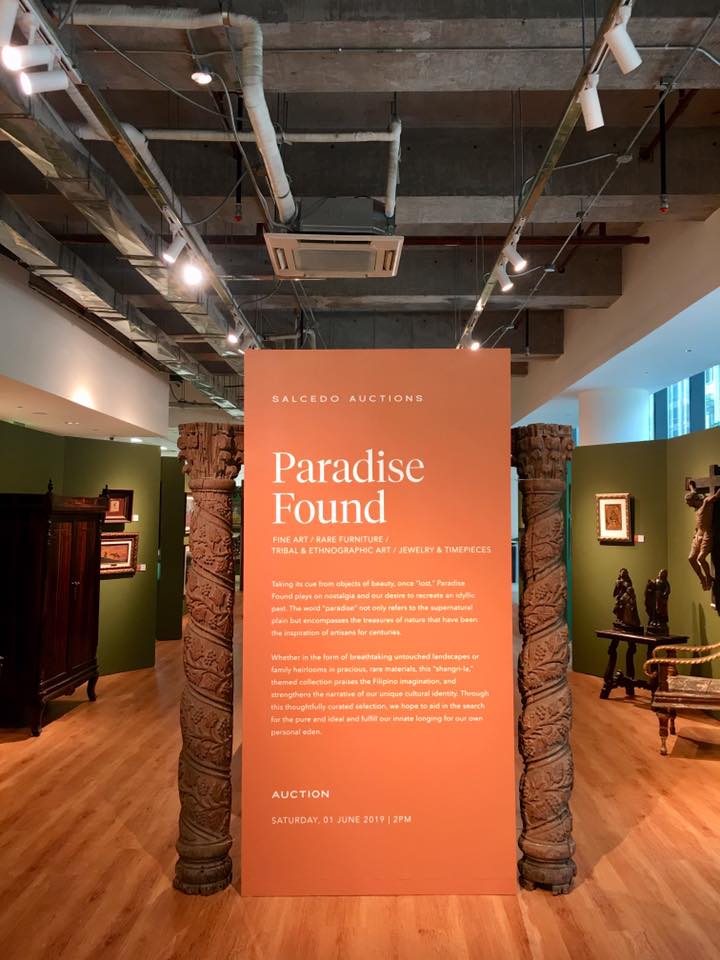 As its name suggests, the auction hopes that bidders would be able to find an item that would bring them joy and could be considered their personal slice of Eden or paradise.
Included in the lots to be auctioned are artworks from national and contemporary artists in the country. This includes award-winning works from Felix Resurreccion Hidalgo Fernando Amorsolo, Napoleon Abueva, Vicente Manansala, BenCab, and HR Ocampo.
Joining their artworks are masterpieces from Rodel Tapaya, Buen Calubayan, Jose John Santos III, Geraldine Javier, Leslie de Chavez, Winner Jumalon, Jigger Cruz, and Alfredo Esquillo, Lao Lianben, and Ronald Ventura, among others.
Aside from paintings and artworks, Paradise Found will also feature different Philippine antiques ranging from furniture to religious items and jewelry, which truly captures the timelessness and the craftsmanship of these local treasures.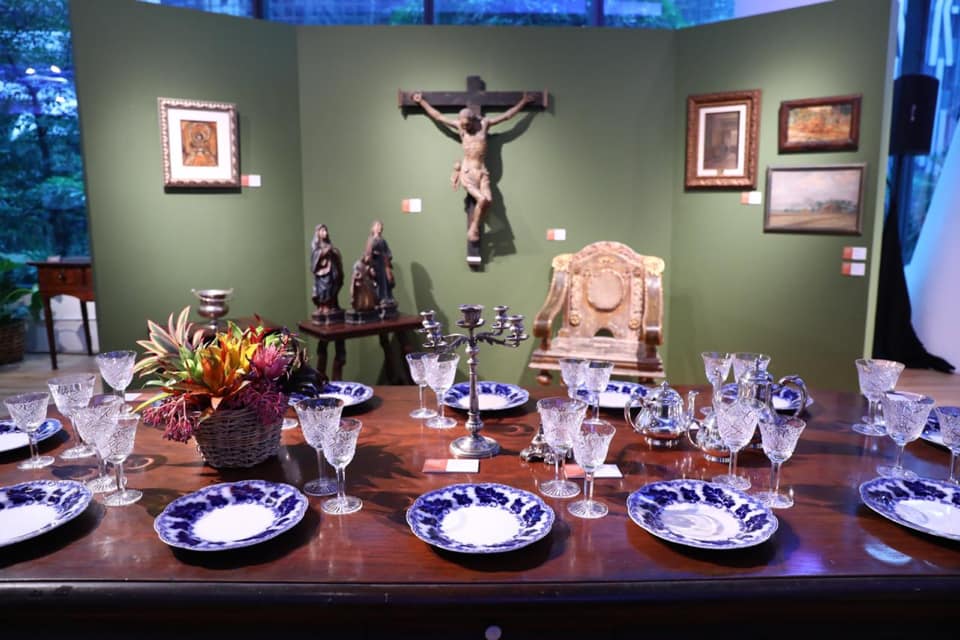 Auction previews are currently held at the NEX Tower in 6786 Ayala Avenue in Makati City and will last until Friday, May 31, 2019. The preview is open from 10 a.m. to 6 p.m.
Salcedo Auctions is an auction house in Makati that specializes in fine art, decorative art, jewelry, and collectibles.
For those interested to create their own personal Edens can partake in the auction on Saturday, 2 pm at the NEX Tower, 6786 Ayala Avenue, Makati City. An online catalog of Paradise Found can be viewed here.
For inquiries, you may contact Salcedo Auctions at 02-823-0956 or 02-659-4094. You may also message them at 0917-894-6550 or e-mail them at info@salcedoauctions.com. Visit their website and Facebook page for more information.
Details:
What: Salcedo Auctions' Paradise Found Auction
When: June 1, 2019, Saturday, 2 p.m.
Where: NEX Tower, 6786 Ayala Avenue, Makati City
Website: salcedoauctions.com
Facebook: facebook.com/salcedoauctions
---
Sources: Salcedo Auctions website and Salcedo Auctions Facebook
Images grabbed from Salcedo Auctions Facebook page