Celebrate Craftsmanship and Creativity at Design Week PH 2019
End the month of April on a high note with Design Week Philippines 2019, a weeklong celebration of Filipino creativity and design!
Organized by the Design Center of the Philippines, the biannual art event brings together creative visionaries from different art forms and platforms to promote craftsmanship and the art and creative industry in the country.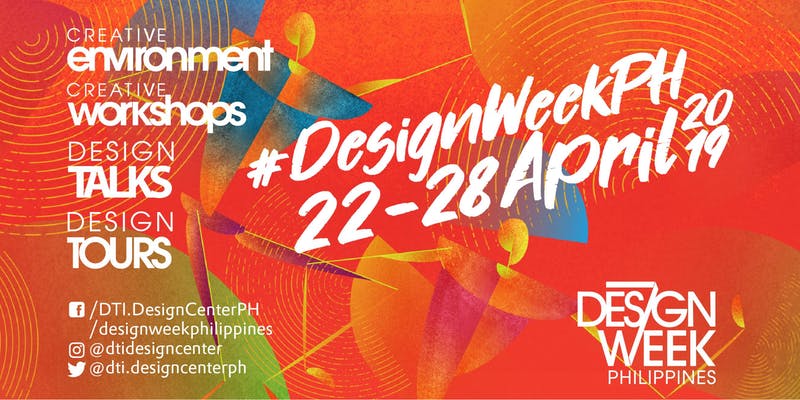 "Design Week invites individuals from diverse backgrounds and disciplines to explore areas for collaboration," Design Center Executive Director Rhea Matute said in a statement. "In our talks and workshops, different business-support organizations and industry experts will guide participants as they make their way as sustainable enterprises in the creative industries," she furthered.
For its 11th installment, Design Week will feature 42 events highlighting this year's theme of Design Kaleidoscope: Seeing the World Differently Thru Design.
"The theme embodies Design Center's vision for the country's design and creative sectors – bursting with color and fully embracing their diversity to empower the next driver of the Philippine economy," Matute explained.
This year's Design Week will be administered across 11 cities both inside and outside Metro Manila from April 22 to April 28, with the help of their 35 partner organizations and companies.
Similar to past Design Week installments, this year will feature Design Talks, Creative Workshops, Creative Environment, and Design Tours.  
Design Talks
Design Talks gathers esteemed artists and professionals in different areas of business, design, and art for an afternoon of panel discussion and idea exchange.
This year's talk will focus on the tabletop game industry in the country and will feature some of the country's renowned personalities in the industry. The talk is FREE of charge and will take place on April 28, 2 to 3 pm at Teatro in Intramuros. Slots are limited so better reserved here now.
Below is the list of this year's speakers:
Patricia Ramos, Illustrator and Game Designer of Talinghaga and Tala

Thomas Regala, Game Designer of The Epic Gaming Regiment

Nico Valdez, Publisher and Game Designer of Balangay Entertainment
Nathan Briones, Lead Writer and Game Designer, Project Tadhana
Yves Suiza, CEO of Promeworks Pte. Ltd
Tobie Abad, Senior Game Designer of Taktyl Studios
Creative Workshops
Design Week's Creative Workshops are perfect for participants who want to learn and try new arts and crafts. Happening at Plaza Moriones in Intramuros on April 28, this year's workshops will range from making board games to silkscreen printing and watercolor painting.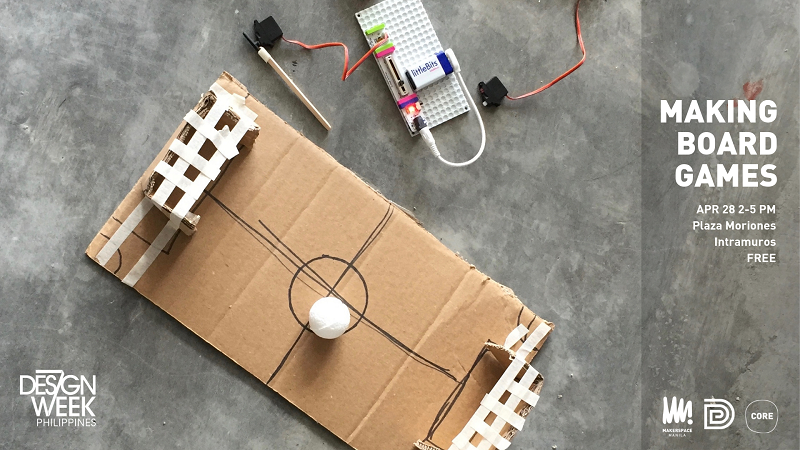 Registrations vary from one workshop to another, but everything can be found on Design Week's official Facebook page and Design Center of the Philippines' official Facebook page.
Aside from talks and workshops, this year's DWP will also feature competitions, festivals, exhibits, and film showings in and around the Metro. The 11 participating cities–Makati, Mandaluyong, Marikina, Manila, Muntinlupa, Pasig, Pasay, Taguig, Quezon City, Cebu, and Davao–have different creative spaces set-up for art enthusiasts the whole week.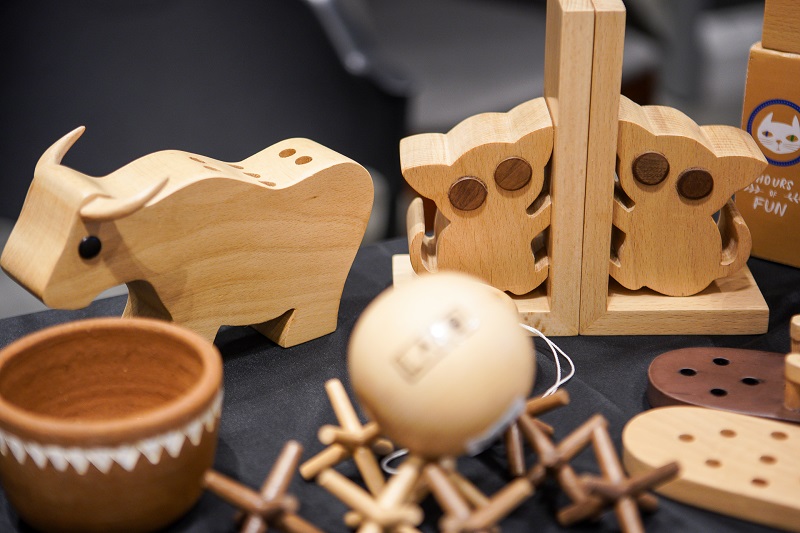 Check Design Week and Design Center of the Philippines' official Facebook pages for the complete line-up of the events.
Design Week Philippines is truly a celebration of the local arts, design, and creative industry. Don't miss out on the chance to be a part of this creative and artistic event!
Details: 
What: Design Week Philippines 2019
When: April 22-28, 2019
Where: Makati, Mandaluyong, Marikina, Manila, Muntinlupa, Pasig, Pasay, Taguig, Quezon City, Cebu, and Davao
Website: designcenter.ph/design-week-philippines
Facebook: facebook.com/designweekphilippines
---
This is a press release. Edits were made prior to publishing.
Images from Design Center of the Philippines.